Native American Casino Group Donates $184K to Cover Funerals for Alabama Tornado Victims
Posted on: March 12, 2019, 08:14h.
Last updated on: March 12, 2019, 08:14h.
A Native American casino operator based in Alabama says it will pay for all 23 funerals of the victims of a March 3 tornado.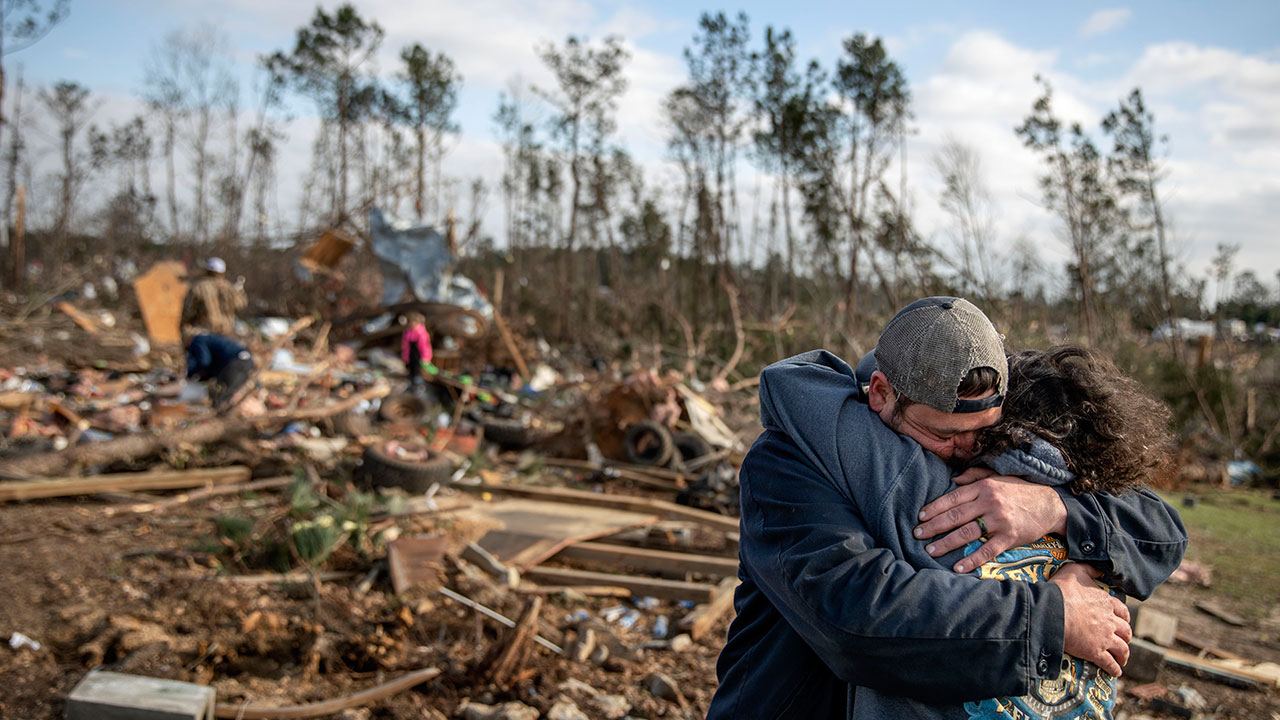 The Poarch Band of Creek Indians, which through its gaming subsidiary Wind Creek Hospitality owns and operates gaming venues in Alabama, Florida, Nevada, Aruba, Curacao, and soon Pennsylvania, has donated $184,000 to cover the funeral expenses of all who died in the deadly EF-4 tornado.
"The coroner's office received word that they wanted to help and reached out to them and they agreed. Their first commitment was for $50,000," Lee County Coroner Bill Harris announced.
They called back and asked me what it would take to cover the costs and I gave them a figure and they graciously made it happen," Harris explained. "The monies will be deposited with the East Alabama Medical Center Foundation to be dispersed to the funeral homes to cover the cost of the funerals."
The March 3 tornado that ripped through Lee County left a path of destruction nearly a mile wide. EF-4 tornados are classified as wind speeds ranging between 166-200 MPH, and an event that causes "devastating damage." Only EF-5 is more severe, defined as "incredible damage."
Community Partners
The Native American casino group is making its largest investment to date by way of Pennsylvania. The Poarch Band of Creek Indians and Las Vegas Sands announced a $1.3 billion deal in March 2018 for the latter's Sands Bethlehem in Eastern Pennsylvania.
Wind Creek says it will invest an additional $190 million in improvements and expansion once the deal is fully executed. That includes a $90 million convention center and new 300-room hotel tower.
The remaining $100 million is being earmarked for the adjacent No. 2 Machine Shop, an abandoned steel factory that has significant historical importance to the production of WWII weapons, warships, and airplanes. Wind Creek CEO Jay Dorris said the company is still considering what to do with the space, but recognizes it's "a very significant structure."
Of course, the Poarch Band of Creek Indians aren't the only ones invested in the gaming industry that regularly support their communities. The US Chamber of Commerce Foundation reports that gaming companies donated $367 million last year, and their employees gave 422,000 hours of volunteer work.
Not All Donations Accepted
Harris said of the tribe's generosity regarding the funeral donations, "I am so thankful for them to step up in this manner and help the families of this tragedy."
Not everyone is willing to benefit from the tribe's casino operations, which is predominantly responsible for funding the Native American group. A church in Alabama damaged by a tornado recently declined a $25,000 donation from the Poarch Band of Creek Indians.
On January 19, the First Baptist Church of Wetumpka was hit by an EF-2 tornado – classified as wind speeds up to 135 MPH.
"It wasn't unanimous, but the vote was overwhelming to return the donation," Rev. James Troglen told the Montgomery Advisor. "Certainly, we accept and recognize the spirit in which the donation was offered. Our hope is that the money can go to helping in the relief effort, and that's the desire we stated in the letter."
Similar Guides On This Topic
Most Read

Latest Casino Stocks:
Retrieving stocks data...
Retrieving stocks data...
Retrieving stocks data...
Retrieving stocks data...
Retrieving stocks data...