Australia's Online Poker Ban Now Official, Despite Vocal Opposition
Posted on: August 9, 2017, 01:14h.
Last updated on: August 9, 2017, 01:16h.
Any hope that Australians would be able to play online poker legally in the near future were crushed on Wednesday when the Senate approved legislation outlawing the game.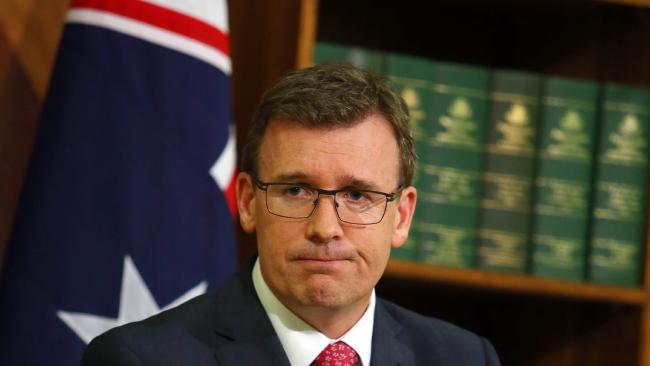 The provision was included in the Internet Gambling Amendment Bill 2016, which the House of Representatives approved in June. The ban goes into effect in 30 days.
Proponents of keeping online poker legal were surprised when it was put on the agenda this week. Just a week earlier the Senate's Environment and Communications References Committee to convened hearings to consider the possibilities of crafting a carveout for online poker.
Sen. David Leyonhjelm and four other senators heard testimony last week from online poker players, the Australian Online Poker Alliance, gambling industry experts, and addiction specialists who advised that the bill could do more harm than good.
The group was scheduled to issue a report on the committee's testimony for the entire Senate to consider on September 21.
Unintended Consequences
MP and Human Services Minister Alan Tudge introduced the Internet Gambling Amendment Bill 2016 in November, as a means of updating Australias Interactive Gambling Ban, a law that was passed in 2001 before anything resembling today's online betting and poker industry had emerged.
Those in dissent argued that poker is a game of skill and not luck, while those in favor argued that addiction was rampant in Australia and they needed this bill to help protect those vulnerable to problem gambling.
Leyonhjelm had long argued that by forbidding the activity would open the door for unscrupulous black market operators to take advantage of desperate players. He added that the bill would do the opposite of what was intended, by driving out reputable companies and opening the door for shadier operators to swoop in.
"(Government is) operating under the deluded idea that other countries will somehow respect Australia's prohibition approach even when they don't agree with it themselves and their preferred approach is to regulate, monitor and tax," he said Wednesday after the vote.
Leyonhjelm again suggested people might use virtual private networks (VPNs) to disguise their location. The government, however, has the ability to block VPNs if gamblers go that route to break the law.
Operators Pulling Out
Before the legislation was even passed, many operators decided to pull out of the Australian market, including 888 Poker, which left in January. Since then others to follow have included Partypoker and 32Red.
The only holdout has been PokerStars. Officials from The Stars Group (Amaya at the time) said in an April email to customers that Stars would likely leave if the ban were enacted.
"It's with great sadness that we have to say that if this bill is passed it means we will have to halt real money poker play for you and all other Australian players," the email read. It also said that any money would be promptly refunded to customers.
As of Wednesday, PokerStars had not indicated when they would be leaving the Australian market, but the shocking surprise would be if they did not. Operators who do not comply with the ban face penalties of more than $5 million a day.