NASCAR Revving Up Sports Betting Product, But Race Integrity Remains Primary Concern
Posted on: July 31, 2019, 10:20h.
Last updated on: July 31, 2019, 11:28h.
NASCAR is racing full throttle ahead to embrace legal sports betting across the US in an effort to grow interest in the world's premiere stock-car circuit.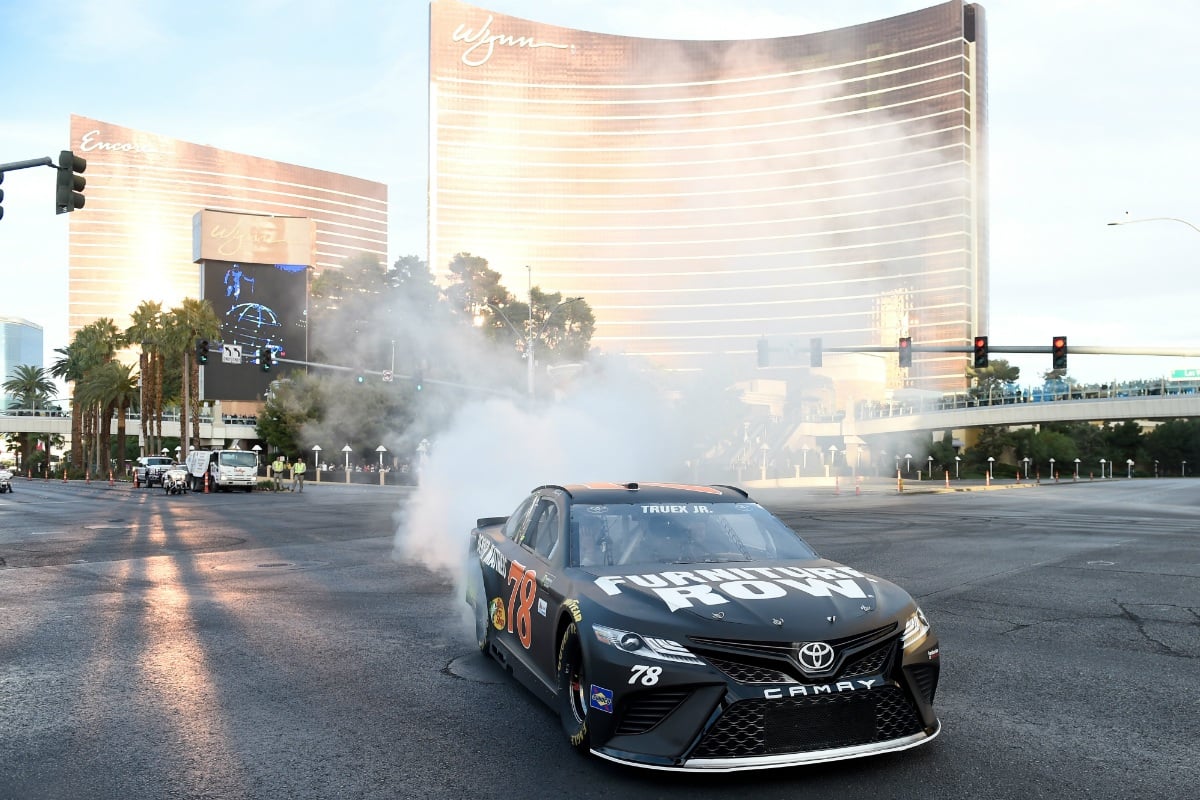 NASCAR Managing Director of Gaming Scott Warfield spoke recently with Casino.org on the details and rollout of its sports betting product being developed with Genius Sports. Warfield says the inclusion of new gambling options in racing couldn't come at a better time.
The racing on Sundays is as good as it's ever been," Warfield said. "If you look at the stats, at the amount of passing, green flag passes, number of winners and teams in victory lane – it makes for super in-race betting options."
However, Las Vegas sportsbooks have traditionally offered only a few NASCAR lines such as the race winner, and occasionally head-to-head driver matchups.   
NASCAR and Warfield are developing a real-time betting feed with odds and lines available to sportsbooks in states where the gambling activity has become legal. The US Supreme Court ruled in May 2018 that the federal ban on sports betting was unconstitutional.
Driving Engagement
Warfield says NASCAR sees sports betting as a way to keep fans longer engaged. Instead of turning off their televisions when a driver seemingly has the race locked up, or when one's favorite car is out of the running, the racing company hopes in-play betting options keep them tuned in.
"If we can get our fanbase to watch 15 minutes long, 45 minutes longer, then we're going to have a material impact on television ratings and overall engagement in the sport," Warfield stated.
In-race betting options planned for the NASCAR product include fastest lap times, number of lead changes, stage winners, and number of passes. As Warfield explains, every lap is a gaming opportunity.
"We're in search of partners in the gaming space to grow the [NASCAR] handle, which has been pretty stagnant in terms of sports betting," he added.
The gaming exec says NASCAR is in talks with a variety of casino operators. He also suspects that teams – which can now be sponsored by gaming industry companies – are negotiating with similar entities.
Though they can be paid to sport their logo on their cars and uniforms, drivers and team personnel are banned from gambling on any NASCAR-sanctioned event.
Integrity Paramount
The company hopes to have its betting feed up and running before the Monster Energy NASCAR Cup Series runs into the playoffs in mid-September. And how fitting would it be for the betting product's debut to come at the South Point 400 hosted at the Las Vegas Motor Speedway.
But Warfield says NASCAR – unlike its teams and drivers – isn't worried about time when it comes to sports betting implementation. Instead, he's focused on getting it right.
Integrity is and will remain our number one priority of this discipline," he said.
The betting platform will initially focus on the main Cup Series, and not offer odds on other circuits it operates such as the Xfinity Series, Gander Outdoors Truck Series, and ARCA Racing Series. NASCAR has partnered with SportRadar to monitor markets for suspicious activity.
Warfield concluded, "This is not a 2020 or 2021 project but a 2030 and 2031 project."