Cambodia's NagaWorld Casino Expansion Delayed, Company Ponders Future
Posted on: June 5, 2023, 08:05h.
Last updated on: June 5, 2023, 10:58h.
NagaWorld, the Cambodian casino at the heart of a long-running workers' strike, appears to be rethinking its future. It reported over the weekend that it needs more time to mull over an expansion it has been working on for years.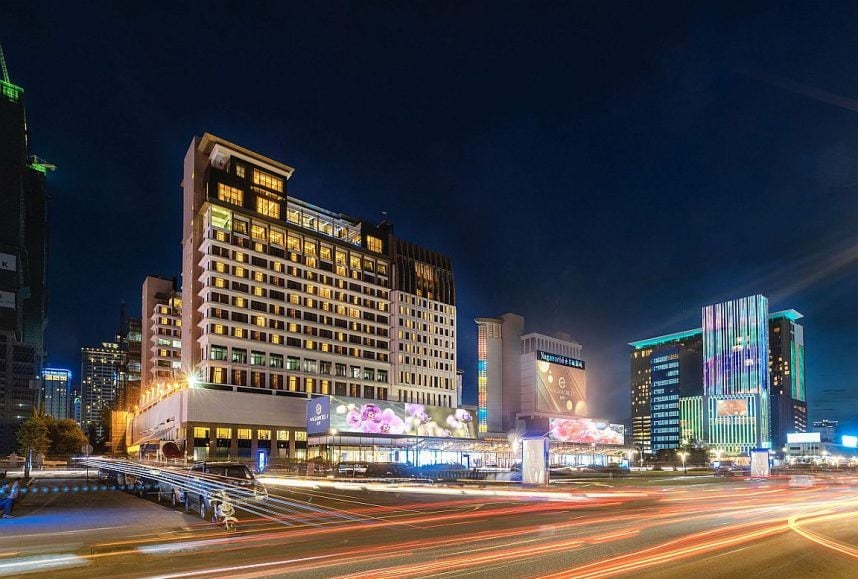 The company behind the casino, NagaCorp. Ltd., said in a filing with the Hong Kong Stock Exchange that construction of Naga 3 is now on hold. This was supposed to be another addition to the large NagaWorld gaming complex it operates in Phnom Penh.
NagaCorp said it has decided to delay the addition for four years, an exorbitant amount of time uncommon for project delays. The company added that it's considering its options for the complex, which could mean it might not move forward with the expansion at all.
Geopolitical Environment Takes its Toll
NagaCorp sees issues with the "external geopolitical macroeconomic environment" as possibly prohibitive to making long-term plans. As a result, it must "carefully and seriously" contemplate its options. This includes, among other things, determining if the potential revenue generation meets the financial outlay.
The company wants at least four more years to make that determination. Initially, Naga 3's completion date was to be Sept 30, 2025. Now, it's Sept. 30, 2029, following a new contract agreement with a builder.
Should NagaCorp decide not to move forward with the addition, there will be many questions that need answers. The foundation and piling for Naga 3 has already begun, and in March, was 96% done. The next phase should include the first stages of construction on the initial building. But it's now unclear what will happen next.
NagaWorld's three components, Naga 1, 2, and 3, were expected to offer up to 5,000 hotel rooms when completed. They would also provide 4,500 electronic gaming machines and 1,300 gaming tables. For now, only Naga 1 and Naga 2, which opened in 2006 and 2017, are available.
Unstable Revenue
NagaCorp has seen fluctuations in its revenue that have played a part in the decision-making process. For fiscal year 2022, its revenue doubled, reaching $460.6 million, 104% greater than a year earlier.
Much of that improvement came from NagaWorld's return following COVID-19. Its revenue from gaming, hospitality, and food and beverage services all increased for the year. At the same time, the company was able to cut its costs, but still reported a loss of $24.2 million in expenses.
Despite the improvement, 2023 hasn't been as productive. When it provided a financial update in March, NagaCorp said that its gross gaming revenue (GGR) was $117 million. This was lower than the company had expected. It was also 3.9% lower than the GGR for the first quarter of 2022.
The results led Moody's Investors Service to reconsider NagaCorp's "B2" rating. Moody's also started analyzing the possibility of a reduction in the rating. That was based on an increased refinancing risk for a $472-million bond that will come due for NagaCorp early next year.