MSG Sphere Las Vegas Cost Spiraling Out of Control, Entertainment Venue Highlights Non-Gaming Focus
Posted on: August 21, 2019, 11:36h.
Last updated on: August 21, 2019, 12:44h.
The MSG Sphere at The Venetian could cost much more than originally expected, as company officials say the $1.2 billion price tag is quickly ballooning.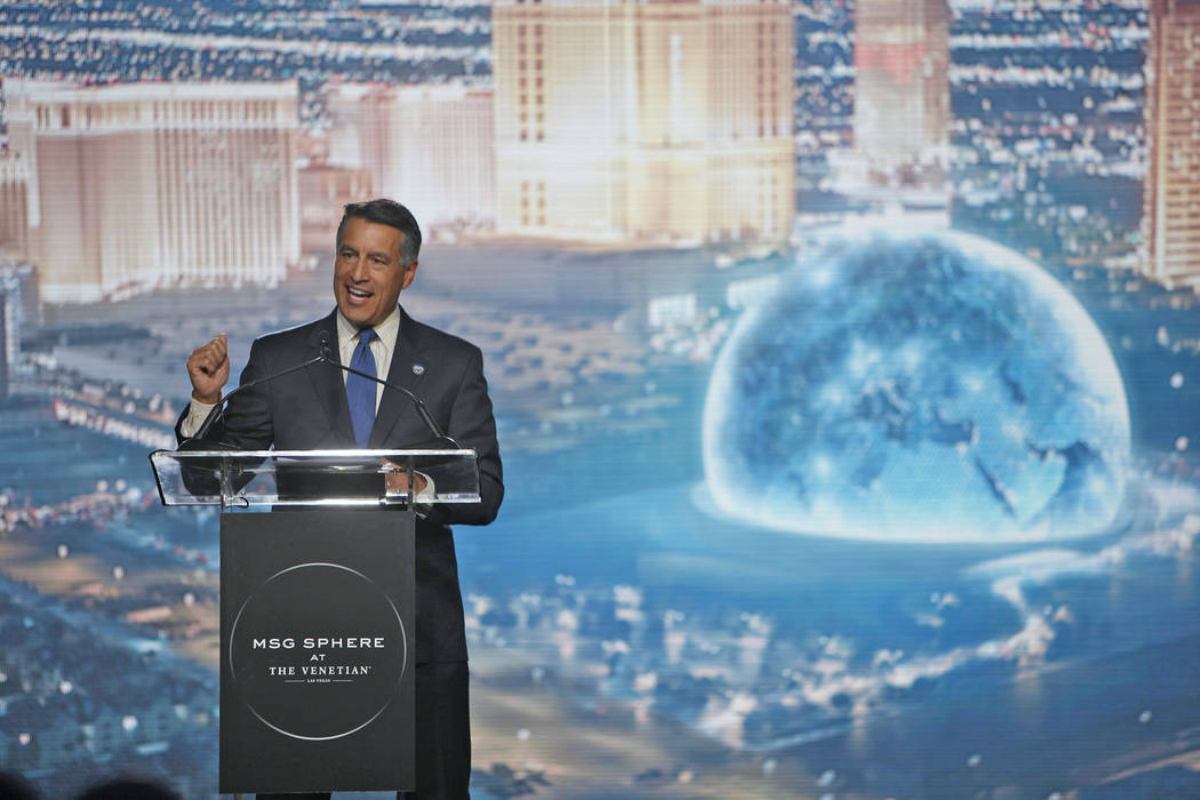 During The Madison Square Garden Company's (MSG) second quarter conference call with investors and analysts, EVP and CFO Victoria Mink said the hired contractor – AECON, an engineering firm headquartered in Los Angeles – believes a more realistic figure is $1.7 billion, a $500 million premium.
Construction adjacent to The Venetian has been underway since September 2018. The entertainment venue will be an 18,000-seat, sphere-shaped spectacle billed as an attraction that will captivate all of the senses.
Mink told investors she believes the $1.7 billion number is far too high. "As part of the contractual process, we are reviewing and challenging our contractors estimates and assumptions. We believe, as a result of this process, that we will be successful in achieving significant cost reductions."
The news spooked investors, as MSG shares on the New York Stock Exchange dropped 11.5 percent. The price increase won't impact Venetian parent Las Vegas Sands.
Changing Visitor Profile
The MSG Sphere, slated to open in 2021, is the latest attraction being developed in Las Vegas that has little to nothing to do with casino gambling.
The days of Las Vegas being a casino-first town are long gone. With commercial or tribal casinos now in 41 of the 50 states, the majority of travelers don't come to Southern Nevada to gamble.
The Las Vegas Convention and Visitors Authority (LVCVA) reveals just seven percent of 2018 visitors said their primary purpose for being in Las Vegas was to gamble. Vacation/pleasure topped the list at 45 percent, and seeing friends and relatives next at 17 percent. Gaming was fourth after No. 3, "passing through."
Fifty-eight percent of the more than 42.1 million visitors – or 24.4 million people – saw a show while in Las Vegas. That's precisely why MSG is making such a massive investment in an entertainment venue.
Las Vegas is one of the world's top entertainment destinations, with over 40 million visitors annually, many of whom are looking for new experiences, and we're going to give it to them," MSG President Andrew Lustgarten affirmed this week. "MSG Sphere will be an entirely new platform, unlike anything we've ever seen."
The MSG exec added that the Sphere will be an ideal setting for corporate events such as product launches and keynotes. "When you add that we're directly connected to the Sands Expo Center, we see this as a very compelling opportunity," Lustgarten concluded.
Casino Strip Changing
As a result of new customer attitudes and younger demographics with less of an appetite to gamble, Las Vegas casinos are re-imagining the entire resort concept.
From millennial-focused, skill-based gaming areas like MGM's Level Up, immersive spaces such as the planned Kind Heaven concept at Caesars' Linq, to The Venetian's Sphere, Las Vegas is amid change – but that's a constant in Sin City.
MGM CEO Jim Murren said last year the company is opening its facades to create more appealing entry spaces for Strip pedestrians – the new Park MGM being a prime example.
"The casino design of 20 years was all inward-facing," Murren explained. "You wanted to suck people in and keep them in, and that is the opposite of what we're doing now."
Most Read