Carl Reiner Loved Making People Laugh, But Las Vegas Couldn't Woo Him or Mel Brooks
Posted on: June 30, 2020, 01:17h.
Last updated on: June 30, 2020, 01:52h.
Carl Reiner — the beloved creator of the Dick Van Dyke Show, and who appeared in the Ocean's movie trilogy — is dead at the age of 98.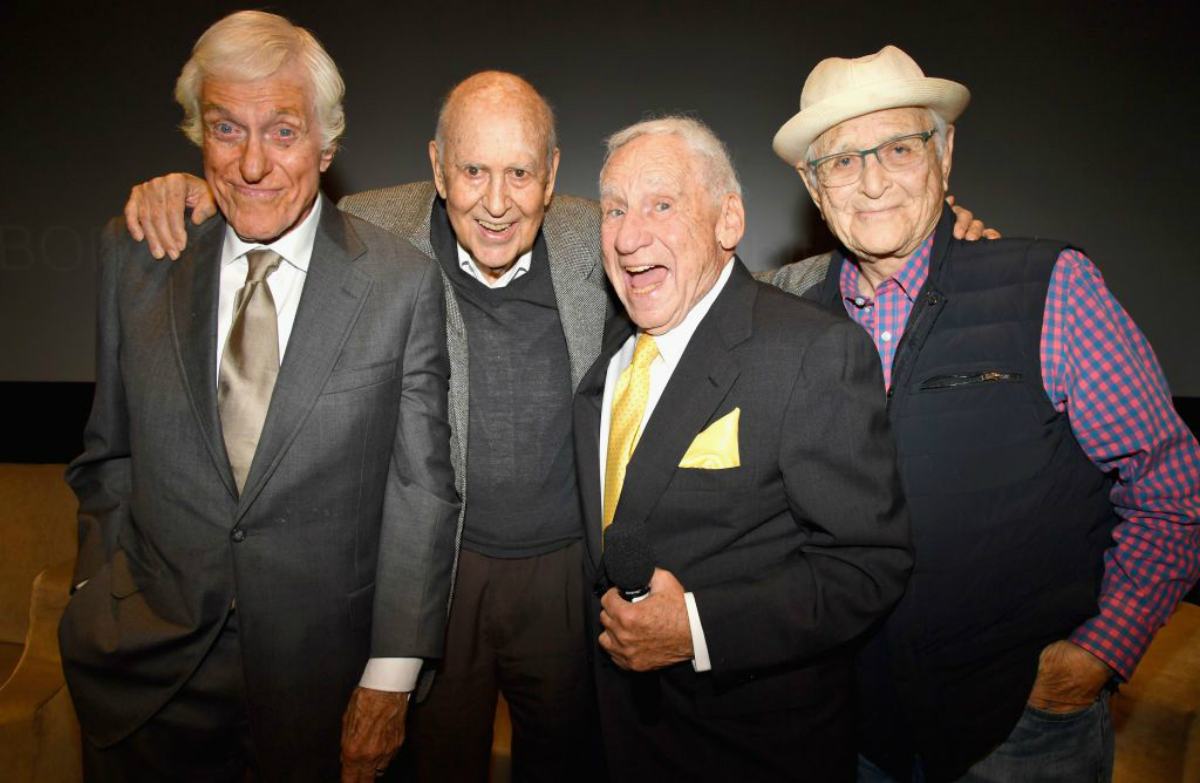 Reiner's career spanned decades and different mediums, including live television, Broadway, film, record albums, and variety shows. After serving in World War II and after a few short stints on Broadway, Reiner's career took off when he was hired to act and co-write Your Show of Shows and Caesar's Hour with Sid Caesar.
That is also where Reiner met Mel Brooks, which began a lifelong friendship. Reiner was known for bettering the actors and comedians he worked with. "Reiner was a funny man. But if there's a theme to his career, it was that he made other comics funnier," NPR said in its obituary.
Brooks said in 2017 that Las Vegas casinos had long sought Reiner and himself for residencies.
Many years ago, Carl Reiner and I got tremendous offers to play Vegas, but we had other careers. We just didn't want to take the time and do it," Brooks revealed at the time.
Steve Wynn finally convinced Brooks to come to Las Vegas to perform a one-man show in 2017 in what was called An Evening With Mel Brooks. Quite fittingly, the show ran for two evenings.
Unlike Brooks, Reiner never took up a Las Vegas casino's offer to perform. Instead, he focused on his writing, directing, and acting work. But that eventually did bring the entertainment icon to Sin City.
Silver Screen 
Carl Reiner was cast in the 2001 American heist film Ocean's Eleven, a remake of the 1960 film of the same name that starred Rat Pack celebs Frank Sinatra, Dean Martin, Sammy Davis Jr., Joey Bishop, and Peter Lawford. The Rat Pack was an informal group of entertainers in the 1960s who had deep ties to Las Vegas.
In the movie, Reiner played Saul Bloom, an elderly con man who is brought out of retirement by Danny Ocean to help the group gain access to the Bellagio vault. The 11 thieves simultaneously rob three Las Vegas casinos – the Mirage and MGM Grand being the other two – to make off with $150 million.
Reiner reprised the character in Ocean's Twelve (2004) and Ocean's Thirteen (2007).
Reiner's Last Tribute
Just before his death, Reiner tweeted (yes, he was active on social media despite being 98 years old) about the late playwright Noel Coward. Celebrating Coward as "the single most prolific writer of musical comedies, plays, songs, and films," Reiner added, "He even found time to perform many one-man shows in Las Vegas."
That's something many Las Vegans and Sin City visitors wish would have also been the case for Reiner, a man whose legacy will not soon be forgotten.
"One of our comedy heroes," tweeted Adam Sandler today. George Clooney, who played Danny Ocean, added, "Carl Reiner made every room he walked into funnier, smart, kinder. It all seemed so effortless."
Similar Guides On This Topic