Mohegan Sun Pocono Player Card Scam Informant and Dealer Found Dead in Pennsylvania Creek, 'Accidental Drowning' Named as Cause
Posted on: September 10, 2018, 03:06h.
Last updated on: September 10, 2018, 03:06h.
A Mohegan Sun Pocono dealer who exposed a cheating scam orchestrated by the casino's VP of player development was pulled dead from a creek in Wilkes-Barre, Pennsylvania on Saturday, less than two miles from the casino where he had worked.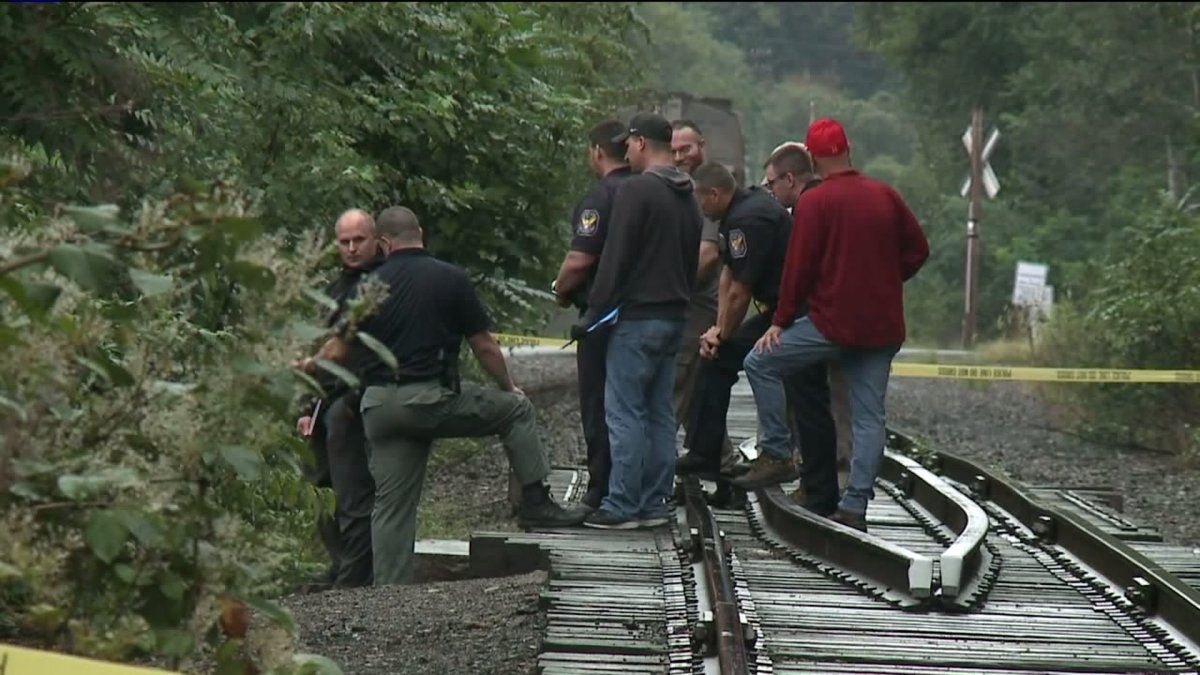 28-year-old Matthew Crane's cause of death was determined to be "accidental drowning" by Monday afternoon by the Luzerne County Coroner's office, with no further details forthcoming.
Crane blew the lid on the rewards card scam in 2016, testifying in court against casino executive Robert Pellegrini and his two accomplices, Mark Joseph Heltzel and Rachel Poszeluznyj, all of whom plead guilty and were sentenced. In all, the scam used half a million dollars in unauthorized freeplay, according to criminal records. 
According to court documents from the case, the scam involved using stolen customer loyalty card PIN numbers to play slots at the casino for free.
Tangled Web
Between May 2014 and April 2015, cocktail waitress Poszeluznyj observed and memorized customers' PIN numbers as she served them drinks. These were then passed on to Pellegrini, who created duplicate cards and loaded them with complimentary spins.
Posing as a regular customer, Heltzel then played the slots using the bogus cards, splitting his winnings between the group.
The court heard that Crane was romantically involved with Poszeluznyj, who was also having a relationship with Heltzel. Crane went to the police in June 2015. His allegations were corroborated by surveillance casino footage and loyalty card records.
Prosecutors said it was a "very elaborate scheme," which the perpetrators concealed by spreading the loyalty points over numerous cards, and that without Crane's testimony, it might never have been uncovered.
All three pleaded guilty. In June 2017, Pellegrini was sentenced to 32 months in a federal prison. In August 2017, Heltzel received 18 months, while Poszeluznyj was sentenced to six months of house arrest and two years of probation.
The two men are currently incarcerated.
Questions Remain
Crane's body was found floating face down in Mill Creek by a passerby at around 4.30 pm ET on Saturday. Wilkes-Barre news site The Times Leader noted that there was "about a 30-foot drop from the nearby train tracks that cross Oak Street to the section of the creek where Crane's body was found."
Luzerne County Deputy Coroner Dan Hughes told local media on Sunday that he had not immediately been able to return the manner or cause of death, and that an autopsy was scheduled for Monday, which was presumably performed before the "accidental drowning" determination was released to the public earlier today.
Information obtained from the North Dakota Dept. of Health State Forensic Examiner's site notes that "most preliminary autopsy reports are completed and ready for release within four weeks." Toxicology results to determine if any drugs or other substances have been ingested can take two to six weeks, according to laboratory-manager.com.