Mobile Real-Money Gaming Apps to Benefit from Betable Software Tools
Posted on: November 8, 2013, 05:30h.
Last updated on: November 6, 2013, 08:36h.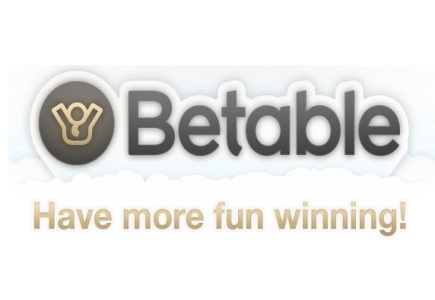 Move over, real-money casino apps: there's a whole bunch of new games coming to town, and they're ready to give you a run for your money, too.
A lot of that is because London-based startup Betable – which provides real-money gambling tools for game developers, primarily on Apple and Android devices – is looking towards a bright future after raising $18.5 million in its second round of funding, led by Venture51.
Betable's total financing has now reached $23 million when combined with funds from previous backers Greylock Partners and Founders Fund, placing them in good stead for a push in the right direction as they look towards innovation in the online gaming world.
Real-Money Software for Game Makers
The company's strength comes from providing a software code which plugs into a game to enable betting, meaning game makers can maintain their focus on developing the look and feel of the application and put aside any worries that go with the development of real-money wagering additives to the software.
This means game developers can now benefit from pre-fab software coding for payments, fraud detection, regulatory compliance and even the complex math modelling which is required for real-money gaming.
Chief executive officer Christopher Griffin –  who founded Betable in 2011 –  explained that innovation is lacking from the marketplace, since most smartphone gambling applications are just copies of casino games, and little opportunity is being taken to introduce real-money gaming to millions of other users, who play different types of games on mobile platforms but are not typically looking to play apps which offer games such as slots, roulette and blackjack.
Already in Motion
Quebec-based gaming studio 30AK Gaming has already used Betable's tools to create a selection of real-money games, including a mobile variation of Battleship, in which players earn money for a direct hit to an opponent, and lose money when taking a hit.
"Because we are in such early stages of this real-money wave there's no need to build large-scale, multimillion-dollar games," explained Mikael Lefebre, director of 30AK Gaming. "We can just push out fun, small, real-money games."
Since the Battleship-style game, titled "Battle Keno", took less than a modest £100,000 ($160,870) to produce, it may play a key role in the experimentation of bringing real-money play into the wider market of gaming applications outside of just casino players.
Venture51 managing partner Ryan Swagar has compared Betable to PayPal and Skype when referring to its ability to bring "massive change" to the industry, and Founders Fund partner Brian Singerman explained that the vision of the company's chief executive officer was the fundamental reason for further investment.
"Nothing matters more than the entrepreneurs in the early stage investments," explained Singerman. "And we have tremendous faith in [Betable CEO] Chris and his ability to transform the gaming market."
"What attracted us is the team," explained Swagar. "They've assembled this team that can disrupt this regulated industry."
Looking to move into broader platforms outside of Apple and Android applications, Griffin has expressed an eagerness to move into the gaming masses of Facebook.
However, opening up real-money play to a world outside of casino gaming does bring with it certain concerns, among them how regulatory practices would impact these games and helping players understand responsible spending habits when playing.
Most Read