MLB Owners Approval Makes A's Vegas Move Official, Dooms Tropicana
Posted on: November 16, 2023, 11:32h.
Last updated on: November 17, 2023, 02:23h.
Major League Baseball (MLB) team owners on Thursday unanimously approved the Oakland Athletics' move to Las Vegas, removing the final obstacle from the plan's path to home plate. Only a two-thirds vote from MLB's 30 teams was necessary.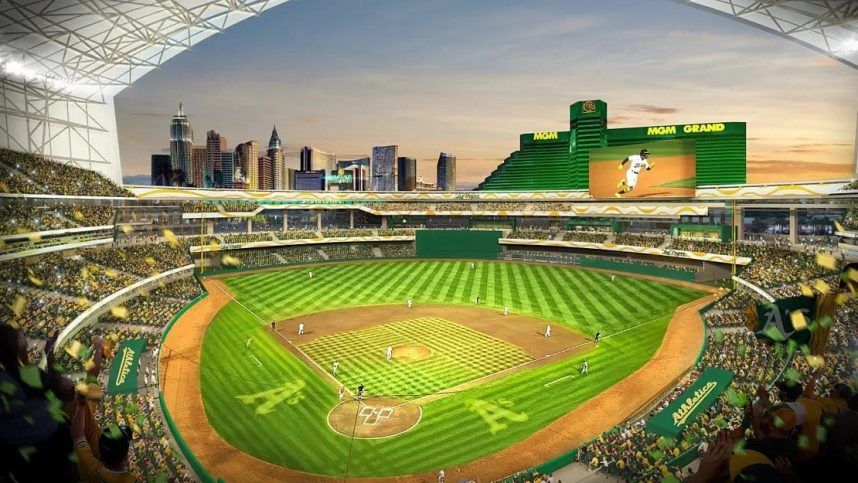 The A's will now become the first MLB team to relocate since the Montreal Expos became the Washington Nationals in 2005. They will also become the fourth professional sports team in Las Vegas, following the establishment of the NHL's Vegas Golden Knights in 2017, the relocation of the WNBA's Las Vegas Aces' in 2018, and the Raiders' move in 2020.
The vote, considered a formality since the plan was endorsed by MLB Commissioner Rob Manfred, comes after decades of disappointment, expressed by both the team and its fans, over the state of the nearly 60-year-old Oakland Coliseum and the lack of interest from local governments in funding a new ballpark.
The ball club's bid to build a new stadium at Oakland's Howard Terminal was its fourth failed attempt to remain in the Bay Area.
From A's to Z
Las Vegas will be the fourth city to host the A's. From its 1901 inception until 1954, the team played in Philadelphia, where it won five World Series. It then moved to Kansas City for 13 championship-less seasons before, in 1968, ending up in Oakland, where it won four more World Series.
In recent seasons, the A's have been considered one of the worst teams in baseball. They last won a World Series in 1989, and last made it to one a year later.
In June, the Nevada Senate approved $380M in public financing for the construction of a 30K-seat ballpark estimated to cost $1.5 billion.
The ballpark won't open until the 2028 season. Where the A's will play after their lease with the Coliseum expires at the end of the 2024 season hasn't been announced. Most experts expect the team to share Las Vegas Ballpark, in the town's Summerlin suburb, with its Triple-A franchise, the Las Vegas Aviators.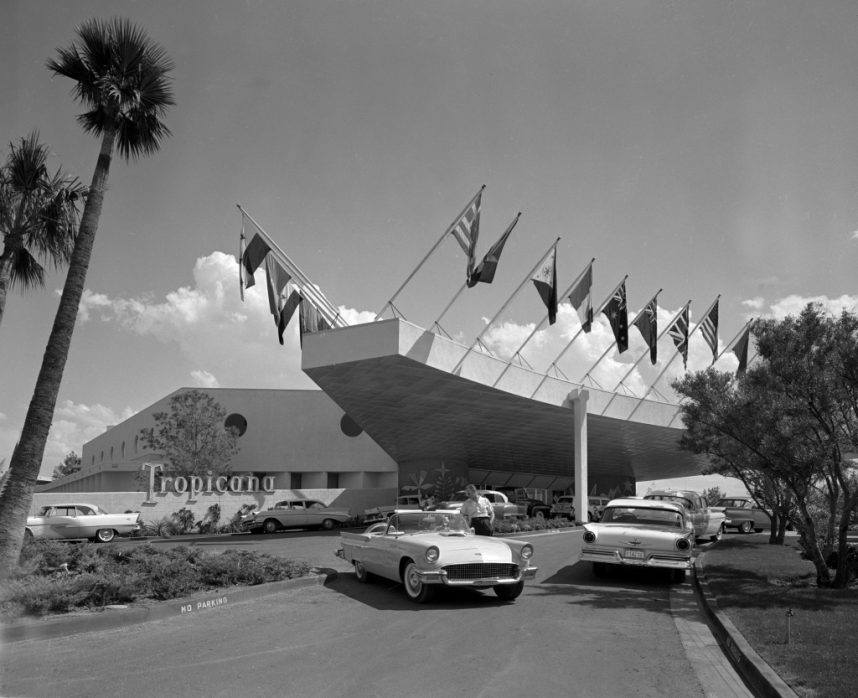 Dropicana
Thursday's relocation vote also cements the doom of the Tropicana, which sits on the 9 acres of the 35-acre Bally's site where the stadium is planned.
When the Tropicana opened on April 4, 1957, as a Cuban-themed property, it became the Strip's 12th resort.
Since the Riviera was imploded in 2016, it has been the Strip's third-oldest continually operating casino resort, after the Flamingo and Sahara. All three resorts have been extensively gutted and remodeled over the decades, however.
Demolition of the Tropicana is expected to be completed by late 2024.
Most Read