Minnesota Legislator Introduces Bill to Legalize Sports Betting at Tribal Casinos
Posted on: February 14, 2019, 04:15h.
Last updated on: February 14, 2019, 04:15h.
Minnesota Representative Pat Garofalo (R-Farmington) has introduced a new bill that would legalize sports betting at tribal gaming facilities in the state, but it's an open question as to whether or not Native American tribes want anything to do with it.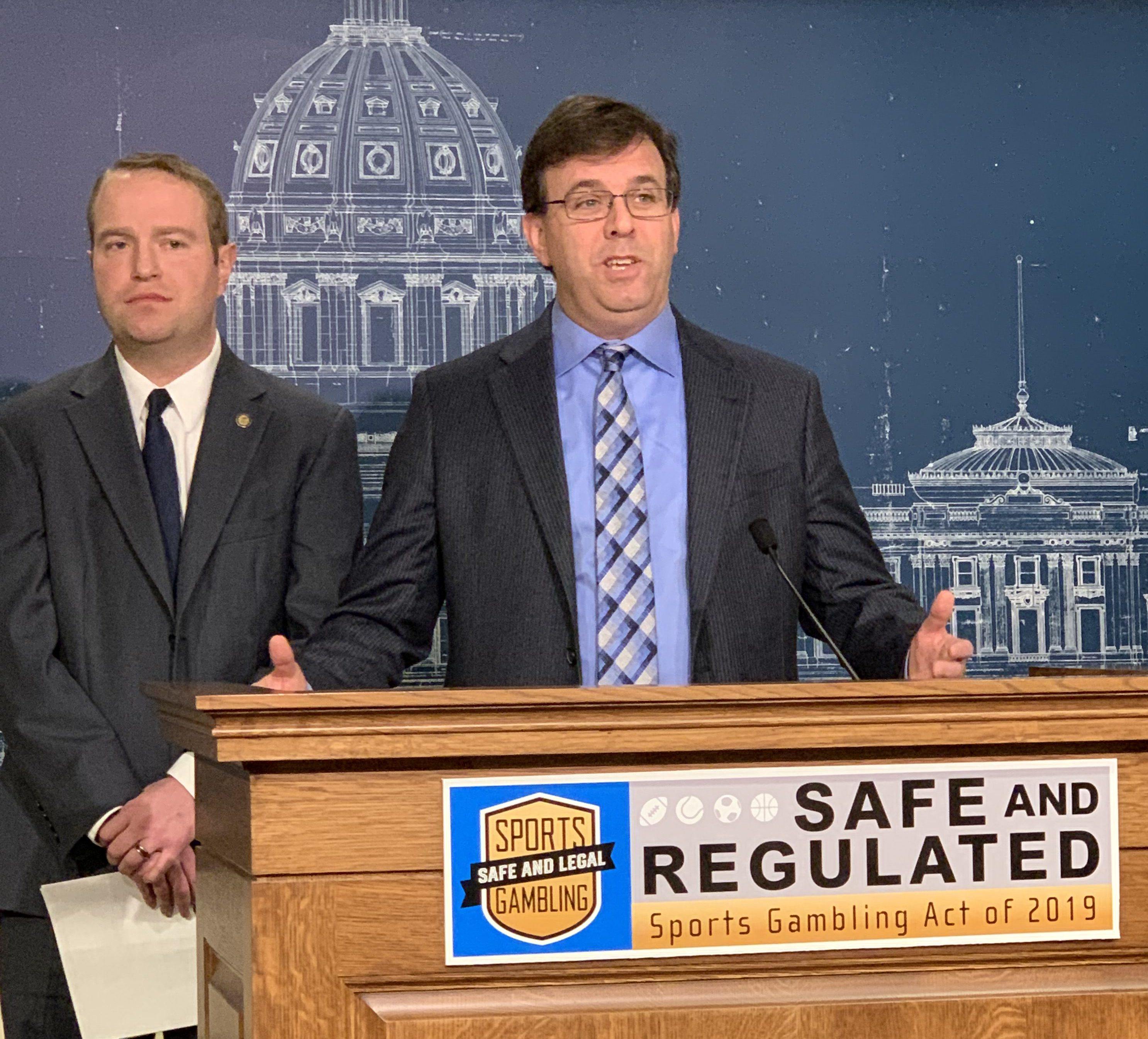 The legislation would not allow sports betting anywhere else in the state, and would tax sportsbooks at 0.5 percent of their handle, rather than on their profits.
Garofalo Hopes for Tribal Support
The bill, known as the Safe and Regulated Sports Gambling Act of 2019, does not allow for mobile wagering. It also mandates the creation of a five-person Minnesota Sports Wagering Commission to create regulations for the betting industry.
Garofalo hopes that this approach will appeal to tribal gaming interests, as the Minnesota Indian Gaming Association (MIGA) has been steadfast in its opposition to any gambling expansion outside of reservations.
These conversations have been going on for close to a year," Garafalo told reporters at a press conference to announce the bill. "We've addressed the concerns people have brought forward to us. We hope this will be enough to get us across the finish line and begin that process of having these compacts negotiated."
MIGA Wants State to Study Sports Betting
When talk of a sports betting bill was brought up in January, MIGA made it clear that it had no immediate interest in the subject, and would rather take a wait and see approach.
"While there is a desire by some to consider this matter during the present session, it seems that the public interest would be best served first by careful study of sports betting's implications in this state, examination of other states' experiences where sports betting has been legalized, and thorough consultation with the large number of stakeholders interested in it," MIGA chairman Charles Vig said in a letter to Minnesota Governor Tim Walz last month.
If the tribes don't back the bill, there is little chance of it passing. However, Garofalo told television station KARE that he thinks that legal sports betting will become a reality in Minnesota – eventually.
"The favorite is to get it done in the next two years," Garofalo said. "Getting it done this year is an underdog."
Breaking Down the Handle Tax
One of the more interesting aspects of Garofalo's bill is the fact that it would tax handle rather than revenues. At 0.5 percent of handle, that would likely put the effective tax rate on profits at about 10 percent, since the average hold for sportsbooks tends to run around five percent. That would be comparable to rates in other states.
The upside to this tax scheme is that handle is more predictable than winnings, providing a steadier source of revenue. However, that also means that operators will be paying taxes even when they lose, something that might not be appetizing to tribal casinos.
"Our focus is making this low cost and, in sports betting, revenues can be volatile," Garofalo told Legal Sports Report. "This presents volatility to investors, and by making this very static, it provides more stability for them."