Michigan Online Gambling Bill Looks to International Liquidity Sharing
Posted on: April 18, 2016, 02:05h.
Last updated on: April 18, 2016, 02:05h.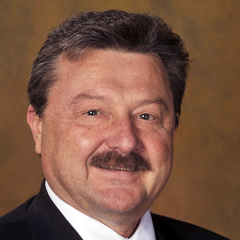 A Michigan online gambling bill presented Friday might one day permit the state's poker players to play in international liquidity pools.
While all eyes have been on the stuttering legislative efforts of New York, California, and Pennsylvania, Michigan launched an unexpected push to license and regulate online poker and house-banked games late last week.
SB 889 was introduced in the Senate by State Senator Mike Kowall (R-15th) with four co-sponsors and contains language that might have Michigan's poker players dreaming of the good old days.
Coincidently presented five years to the day since Black Friday, SB 889 states that "a wager may be accepted from an individual who is not physically present in this state … including any foreign nation."
This is, of course, subject to the State of Michigan sanctioning such multijurisdictional wagers and provided they do not violate any federal laws.
Struggling Markets
Online poker has struggled in the markets that have chosen to regulate so far, largely due to poor liquidity. Nevada and Delaware signed a compact enabling the sharing of player pools, which was realized last year, but both states' relatively small populations still present challenges.
Significantly, though, this is the first time that US gambling regulations have appeared to expressly pursue the idea of international liquidity sharing.
The bill first needs to make it through the legislature, of course, and it will be interesting to see whether it can gain traction. Michigan is one of only three states to offer online lottery products, which were rolled out late 2014, and the success of that initiative may cause politicians to sit up and take notice. The recent ongoing economic recovery of the state the state, however, might rob the bill of some momentum.
Consumer Protections 
Nevertheless, the bill itself notes that online gambling is a core form of entertainment for millions and can generate "billions" for governments across the world.
"In order to protect residents of this state who wager on games of chance and skill through the Internet and to capture revenues and create jobs generated from Internet gaming, it is in the best interest of this state and its citizens to regulate this activity by authorizing and establishing a secure, responsible, fair, and legal system of Internet gaming that complies with the United States Department of Justice's September 2011 opinion concerning [the Wire Act]."
The DOJ's opinion of 2011 stated that it did not consider the Wire Act to prohibit online poker or house-banked games, just sports betting, a judgement that paved the way for Nevada, Delaware and New Jersey to regulate.