Michael Jackson's Las Vegas "Thriller Villa" Listed for Sale 
Posted on: June 5, 2016, 12:21h.
Last updated on: March 12, 2018, 06:20h.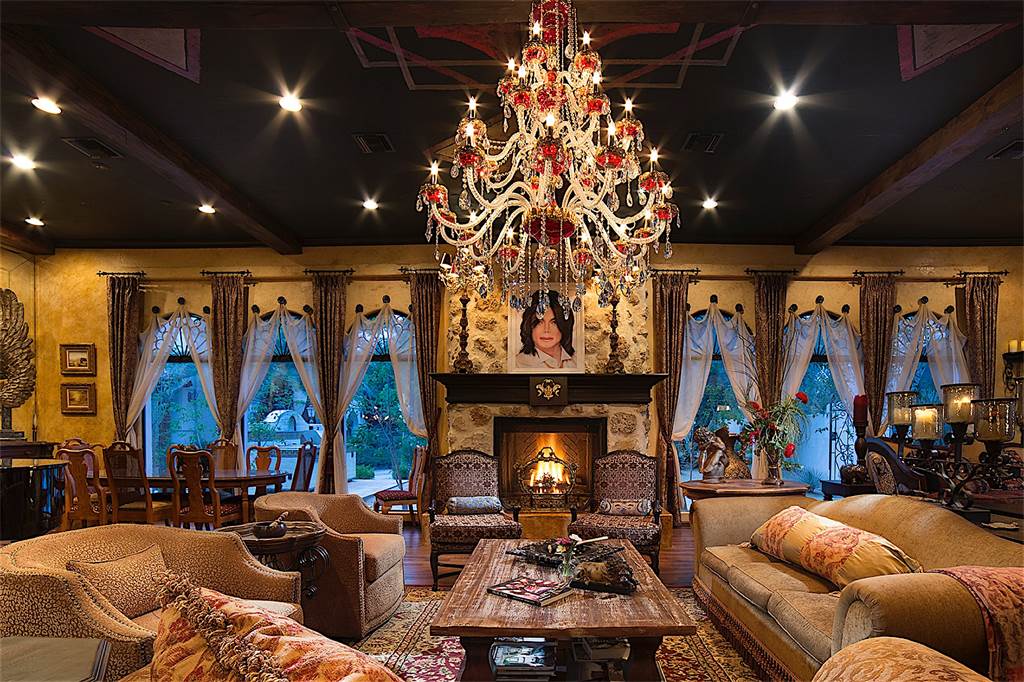 One of Michael Jackson's final residences can be yours if your bank account is stocked with at least $10 million. Dubbed the "Thriller Villa," 2710 Palomino Lane, Las Vegas, Nevada, is being listed for $9.5 million.
Equipped with seven bedrooms, 10 baths, and 24,276 square feet of living space in the main mansion, the "Thriller Villa" was where the King of Pop lived after moving from his Neverland Ranch in 2007.
Jackson didn't actually own the property, but rented the 1.7-acre compound from 2007 until his unexpected death in 2009.
Among the villa's amenities is a Medieval Chapel, guest house, multiple bars and dining areas, private art gallery, and secretive basement exit Jackson used to avoid peering paparazzi outside the home's gates.
While the property has remained a private residence, it's hosted several events since Jackson's passing according to the current owner's WordPress blog about his home. The owner managed the online site in an effort to discourage unwanted visitors from coming to the house.
Ready to make an offer? Sotheby's International Realty, one of the world's leading luxury real estate brands, is the listing agent for "Thriller Villa."
Why Vegas?
Michael Jackson spent the vast chunk of his 50-year life living at the famed Neverland Ranch in Los Olivos, California. From 1988 until 2005, Jackson dumped millions of dollars into creating a whimsical playground on what's estimated to be about 3,000 acres large.
As extraordinarily talented as Jackson was when it came to music, he was exceptionally inept in managing his personal fortune.
The 13-time Grammy winner fell on tough times in the early 2000s. Not only was he engaged in a second child sexual abuse case, but he was also running low on cash. 
He eventually decided to move from Neverland to Las Vegas and afterwards opted to pursue a comeback.
Jackson was readying to embark on a concert tour when he died in Los Angeles on June 25, 2009. His preparations for the tour were documented in a documentary released the following October titled "This Is It."
Wealthy and MJ Superfan
When listing an estate for nearly $10 million, the possible clientele that can afford such extravagances is understandably much smaller than that of your typical middle-class home.
And for "Thriller Villa," the potential pool of buyers is even more reduced. That's because the home's current owner has since incorporated elements of Jackson into the property, meaning if you have the financial capability of shelling out $10 million for a home, you'll also likely have to be a staunch Jackson fan.
According to Realtor.com's Judy Dutton, various ornate furniture pieces reportedly preferred by Jackson have been incorporated into the décor. The owner has also included a replica of the "Boy on the Moon" image, something that Jackson had plastered throughout Neverland.
The owner is certainly hoping to capitalize off the unique property through its former unique tenant. Sotheby's no doubt paid a pretty penny to produce a video touring the grounds featuring Michael's music and likeness displayed prominently.
Similar Guides On This Topic