MGM Resorts Won't Make the Fun Stop for Those Using GameSense
Posted on: August 16, 2017, 01:00h.
Last updated on: August 16, 2017, 01:31h.
MGM Resorts will soon offer guests access to GameSense, a program that purports to put the power back into players' hands when it comes to how much and for how long they can gamble. To be set up in casino kiosks to which players would theoretically flock, the gaming operator will soon begin training its employees on how the info centers work, with the goal of having the hubs installed at its 10 Las Vegas Strip properties before November.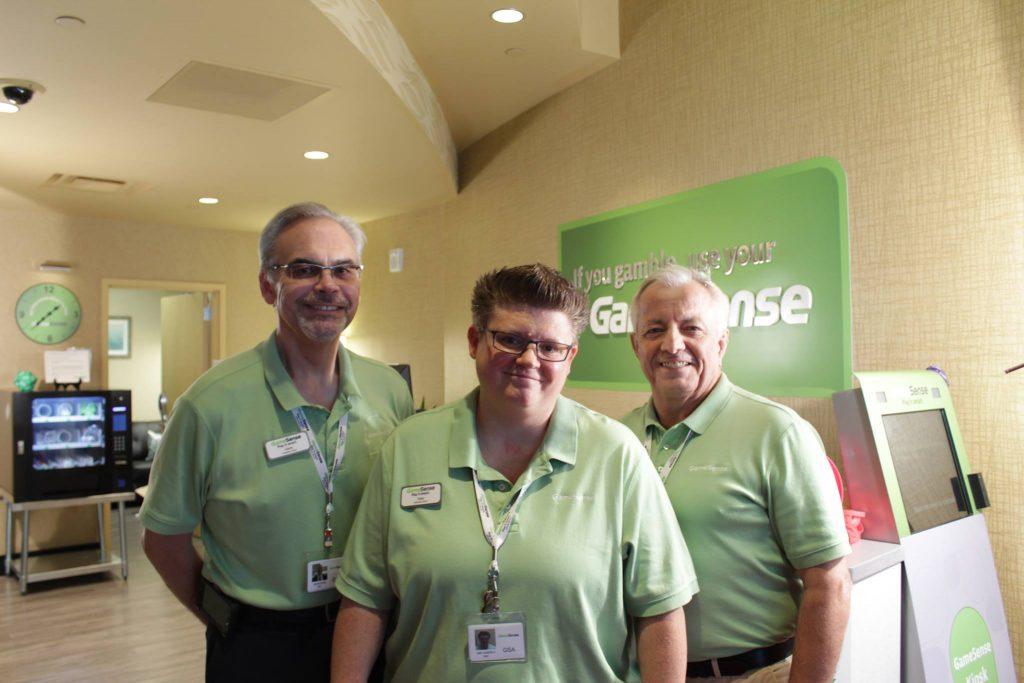 But while the company may have a nice idea when it comes to their soon-to-be-implemented theoretical player control paradigm, whether it will actually have any "teeth" when it comes to implementation looks a bit fuzzy at this juncture.
GameSense is derived from the one developed by the British Colombia Lottery Corporation (BCLC), which claims the following as its tenets on the latter's website:
Learn the difference between chance – and skill-based games
Discover key gambling facts
Learn about the odds for different games
Dispel some commonly held myths about gambling
Provide tips for playing responsibly
What's missing? Anything that will apparently actually stop a gambler from gambling, if that's their stated intent. Because unlike, say, self-exclusion programs, where players are physically prevented from entering a land-based casino or playing on one online, if they so choose, GameSense appears to be more along the "Drink Responsibly" philosophy that's much-used by the alcoholic beverage industry. Namely, it seems to offer good advice, but that's less than likely to be heeded by those who might need it the most.
GameSense is described by its developers as a "responsible gambling program that encourages players to adopt behaviors and attitudes that can reduce the risk of developing disorders." 
In addition to providing education centers staffed with trained personnel, MGM Resorts hopes to later integrate optional time and spending limits to its mLife loyalty card that will warn players when they hit their perimeters. Not stop them from playing, mind you. Just maybe a small smack on the hand, and the rest is up to the player. 
MGM became familiar with GameSense in Massachusetts, where state law mandates that the program be incorporated into commercial casinos. MGM's $950 million resort in Springfield is scheduled to open in September of 2018.
Just Saying 'No'
During a recent conversation with the Las Vegas Review-Journal, MGM Executive VP Alan Feldman said that while cynics might think casino companies prey on problem gamblers, that is not true.
"We far more often are telling people 'no' than we are doing things to encourage people to gamble more," Feldman explained.
While that's a great soundbite, one look at any Las Vegas Strip (or any other) casino will tell you that there aren't too many apparent refusals to spend money coming to anyone's attention, on or off the gaming floor.
Be that is it may, MGM's move to provide options to those struggling with gambling behavior self-control issues is at least a positive step forward. In addition to rolling out GameSense in Nevada (voluntarily), the company has committed $1 million over five years to the UNLV International Gaming Institute to examine GameSense data and research habitual gambling.
Dusty Brochures
The headlines paint MGM in a nice light in terms of actively working to reduce problem gambling. But the only people who can truly reduce betting addiction rates are often those betting more than they can afford to lose.
The Nevada Council on Problem Gambling's "When The Fun Stops" brochures have been visible next to casino cashier cages for years. And for years, gamblers have kept printing costs down at the Council by leaving the pamphlet holders mostly untouched. 
Feldman admits that once casino employees are trained in GameSense, they won't actually be policing the floor and yanking gamblers out of their chairs, even those who might appear to be in over their heads.
"Defining what someone's problem is can't possibly be the realm of casino employees," Feldman stated. "This is a tough enough thing to define and to diagnose if you're a trained therapist."
Playing Another Way
Another problem gaming safeguard coming out of Massachusetts is PlayMyWay, a pilot program at Penn National Gaming's Plainridge Park Casino, which has been developed by Scientific Games. PlayMyWay links to patrons' rewards cards and allows them to set betting limits.
Enrolled customers receive notifications as they pass 50 percent, 75 percent, and 100 percent of their budgetary restrictions, which can be set for daily, weekly, or monthly intervals. But again, nothing actually stops them from continuing to play, and if merely reminding ourselves what's a good choice in the behavior department were all it took, America wouldn't have a multibillion dollar diet industry.
When signing up, Plainridge gives PlayMyWay users a one-time $5 food credit, which isn't meant to encourage them to stick around any longer, of course.