MGM Blindsides Connecticut with Surprise $675 Million Bridgeport Casino Bid
Posted on: September 18, 2017, 05:20h.
Last updated on: September 18, 2017, 11:20h.
MGM Resorts on Monday submitted a shock bid to build a $675 million casino in Bridgeport, on Connecticut's southwest coast and within travelling distance from New York City.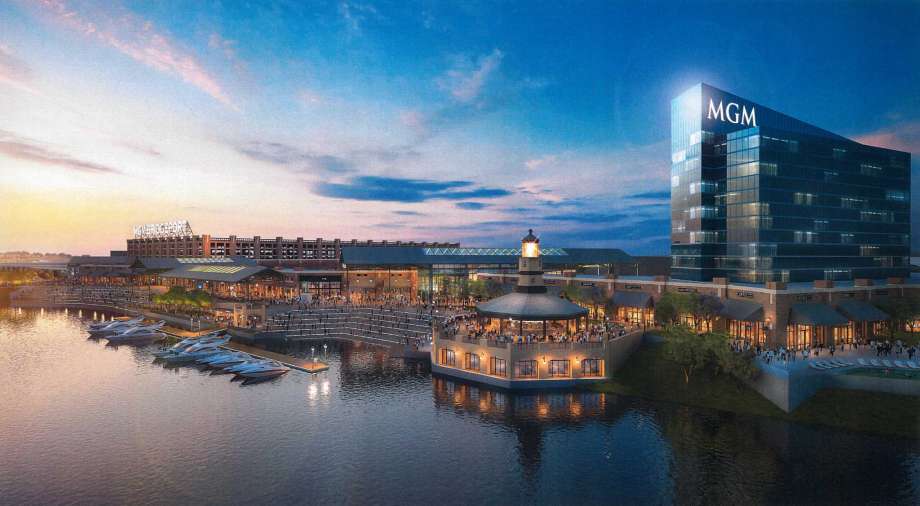 The casino giant's apparently unsolicited proposal has rolled a political grenade into Connecticut, which has authorized the creation of a "satellite casino" just inside its northern border, only miles from where MGM is building its new resort in Springfield, Massachusetts.
Last month, MGM's attempt to block the satellite casino was dismissed by a federal appeals court. The gaming operator had argued the lack of commercial competition on private, non-tribal land equated to a violation of the Equal Protection and Commerce clauses of the US Constitution and was a violation of Connecticut's own state constitution as well.
The proposed border casino would be operated as an off-reservation joint venture by the state's only two tribal operators, the Mashantucket Pequots and the Mohegans, who own Foxwoods and the Mohegan Sun, respectively.
Is Bridgeport Bid for Real?
Last year, MGM published the results of a study it had commissioned which showed that if the tribes were to build a casino in Bridgeport or its environs, instead of northern Connecticut, it would generate more jobs and more revenue. It was also, conveniently, about as far away from the MGM Springfield as it is possible to be in Connecticut.
It was dismissed as a ploy, but, apparently MGM was not bluffing. The casino conglomerate is promising that the MGM Bridgeport would create at least 2,000 permanent jobs and a tax revenue stream of $316 million per year.
For a state struggling with a budget impasse and still smarting from the loss of General Electric, Aetna, and pharmaceutical giant Alexion, the promise of such a project must be a tempting prospect indeed.
Tribes Cry Foul
But Connecticut's support of the tribe's satellite casino, which is designed to protect its existing ones in the south, as well as extant state compacts, would make it very difficult to accept the proposal.
A spokesman for the tribes said on Monday he believed the bid was disingenuous and designed to spread only confusion.
"Simply put, authorization of this facility would violate the existing compacts between the two tribes and the state which would immediately end the slot payments that currently sends [Connecticut] hundreds of millions a year in much-needed revenue," said tribal spokesperson Andrew Doba.
"Our state's elected officials saw through their dishonesty last session, and we expect them to see this latest fib for exactly what it is: another bought-and-paid-for piece of misinformation."
"We will review the proposal when our office receives it," said a spokesman for Connecticut Governor Dannel Malloy. "However, it is important to note that gaming is not … authorized in Bridgeport under current law."