MGM CEO Jim Murren Stumping for Bridgeport, Connecticut Casino Support, But Tribes Push Back
Posted on: December 6, 2017, 01:10h.
Last updated on: December 6, 2017, 01:28h.
Three months ago, MGM Resorts CEO Jim Murren announced that his company was planning to build a major resort casino in Bridgeport, Connecticut. On Tuesday, Murren spoke at the Bridgeport Regional Business Council's annual dinner in an effort to build legislative and community support for that proposal.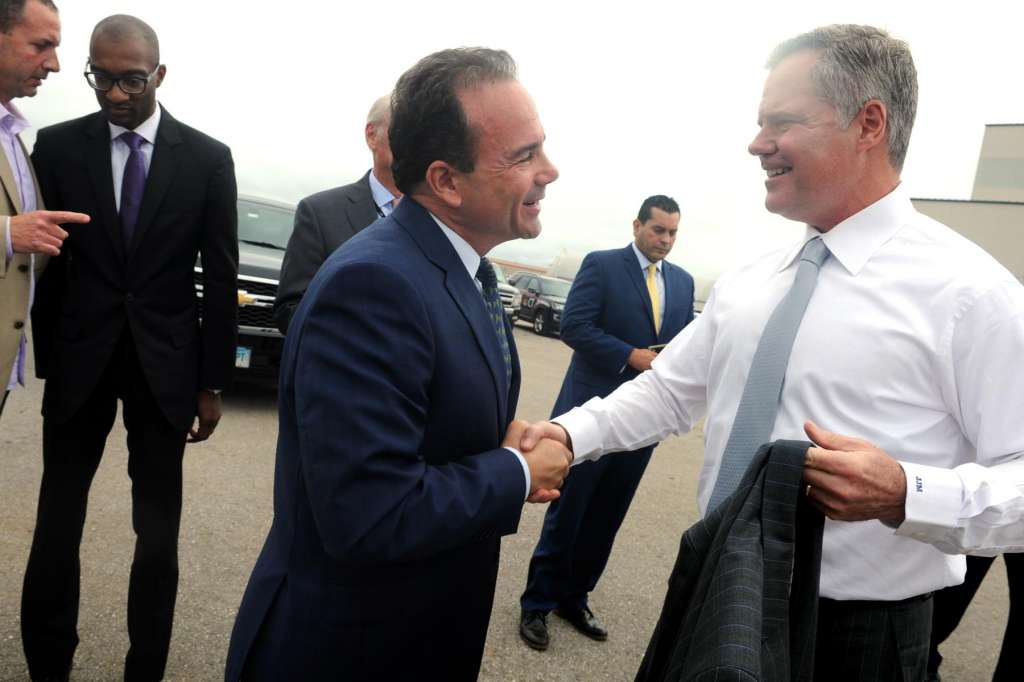 In his comments, Murren noted that Connecticut lawmakers had already made the decision to change how gaming works in the state when they agreed to allow the Mohegan and Mashantucket Pequot Tribal Nations jointly build a satellite casino in East Windsor.
The tribes, which run both the Mohegan Sun and Foxwoods Resort together, wanted that facility in order to keep gamblers from travelling north to the MGM Springfield in Massachusetts, which is scheduled to open next year.
"What would it do for the state if the state of Connecticut would modernize its gaming profile?" Murren asked. "That is a question you should all ask yourselves. If the state of Connecticut concludes that it wants to participate in commercial gaming, which was the conclusion in Hartford, wouldn't you want to do it in a state-of-the-art way?"
Tribal Compact Guarantees Slot Revenue
Convincing legislators to go along with this plan may take a lot of time and effort. Currently, Connecticut's compact with the two tribes gives the state a 25 percent share of all their mutual slots revenues. That agreement would need to be altered to allow for commercial casinos.
But the state's tax intake has been declining rapidly in recent years. While the tribal casinos contributed as much as $430 million to state coffers through slots revenue in 2007, that number fell to $265 million last year, and is projected to continue declining.
Murren said that those numbers should make decision-makers reexamine their compact with the Native American tribes.
"I'm not here to say I'm against tribal gaming," he said. "I'm just saying that what was agreed to 25 years ago should be revisited. And MGM's the right partner to join that conversation."
Video Questioning MGM's Intentions Released
Not surprisingly, Connecticut's tribal operators aren't welcoming their new potential competitor with open arms. Just hours before Murren was set to give his keynote address, the outfits released a video on YouTube arguing that MGM wasn't really interested in building a Connecticut casino at all.
The video features an audio clip of Murren talking to investors on a November 8 conference call, during which he spoke about MGM's upcoming projects.
"Springfield, Massachusetts will be the home of our newest property, and our last major development project here in the United States," Murren can be heard saying.
It appears Murren's words could come back to haunt him.
"Connecticut isn't getting an MGM casino," the video concludes. "Connecticut is getting played."
MGM has proposed building a $675 million casino and entertainment complex in Bridgeport. Murren himself has a particular interest in the city, as he was born in that city, and several of his family members still live in the area.
Similar Guides On This Topic