Mega Millions Jackpot Tops $1B, 'Someone is Going to Win'
Posted on: July 27, 2022, 08:37h.
Last updated on: July 27, 2022, 11:54h.
The Mega Millions jackpot hasn't been won since April 15. As the jackpot continues to roll over and grow — now upwards of $1 billion — someone will eventually win. Could it be you? Almost certainly not.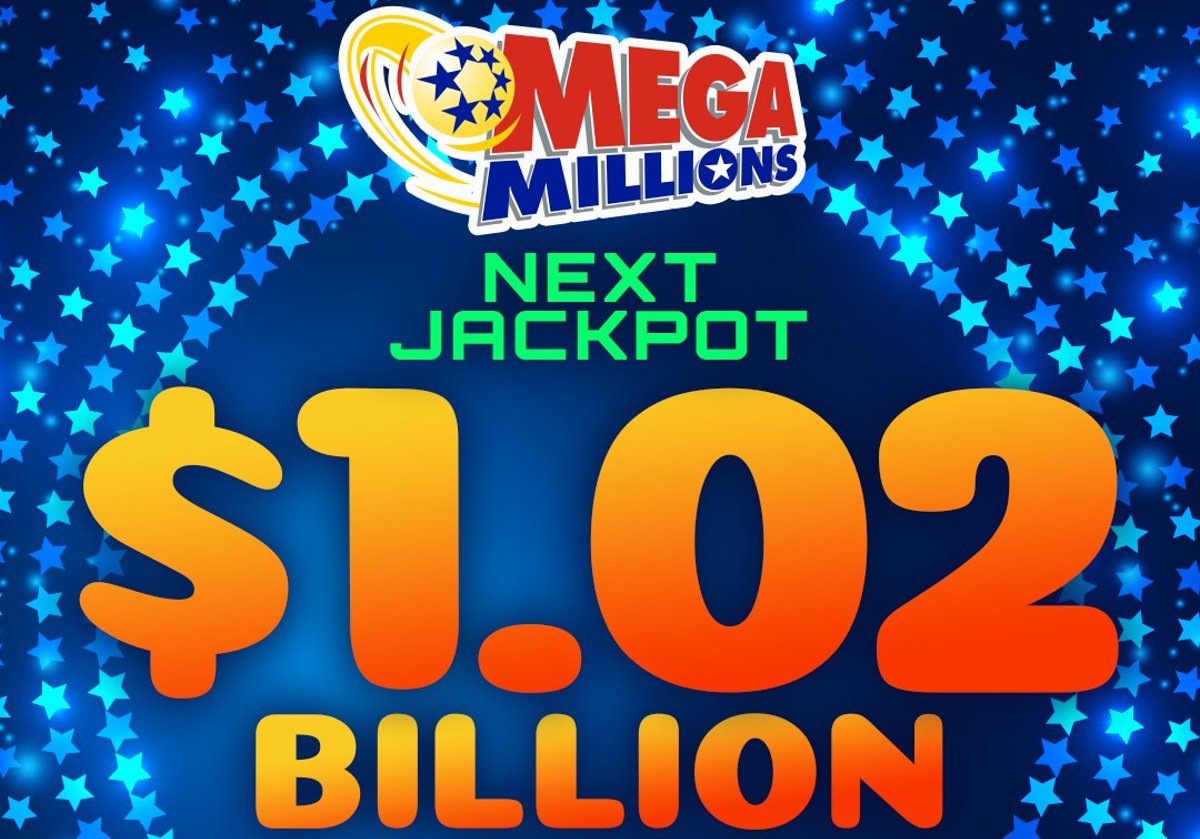 Despite the dismal one in 302.5 million odds of buying a Mega Millions ticket and matching all five white balls and the single gold Mega Ball, millions of people will nonetheless flop down $2 or $3 to purchase a ticket for the slim to none chance of winning the 10-figure sum.
Friday's estimated jackpot is an astounding $1.025 billion, the game's third-largest jackpot ever and the fourth-largest lottery prize in US history.
Seeing the jackpot build over a period of months and reaching the billion-dollar mark is truly breathtaking," said Ohio Lottery Director Pat McDonald, director of the Mega Millions Consortium.
Last night's winning numbers were 07-29-60-63-66 and the Mega Ball 15. Mega Millions is played in 45 states, plus DC and the US Virgin Islands.
Jackpot Win Coming Soon
There are more than 302.5 million possible winning number combinations that a Mega Millions draw can produce. The odds don't change as the jackpots grow larger. But the chance of someone hitting the winning combination improves, as more tickets tend to be sold when a jackpot garners considerable media attention.
The Mega Millions Consortium reported that ticket sales for the July 19 drawing totaled $116 million this week. The July 22 drawing sold more than $172 million worth of tickets. Last night's draw generated sales north of $262 million.
The increased ticket sales result in more possible winning combinations being covered. Mega Millions said around 33% of the number combinations were covered for last night's draw — meaning the winning six numbers were among the roughly 67% of combinations not played.
Long Odds
In theory, someone could spend $605 million to buy 302.5 million Mega Millions tickets to select each of the possible combinations. But in reality, that would be seemingly impossible, as it would take a large team of people to purchase and pick each number combination — a herculean task rendering it implausible.
It also wouldn't be financially smart to play all number combinations even if one could. The $1.025 billion jackpot has a cash value of $602.5 million. After the 37% federal tax, the win is reduced to $379.6 million. It is then subject to a possible state tax.
If the winner opts for the full $1.025 billion value paid out over a 30-year annuity, the annual payment after federal tax would be approximately $21.56 million. That totals about $646.86 million three decades from now before potential state taxes.
Finally, the aforementioned financial breakdowns assume no other ticket won during the same draw. If two tickets match all six numbers, the jackpot is split.
Someone Has to Win
Despite all the information telling us we're wasting our money, many will still bet and dream during Friday's Mega Millions draw because someone, at some point, will win.
Someone is going to win," McDonald concluded. "We encourage customers to keep play in balance and enjoy the ride."
The Friday draw goes down at 11 pm ET on July 29.