Meadowlands Sportsbook Takes Heat for Closing Before End of Late Baseball Game
Posted on: July 26, 2018, 03:00h.
Last updated on: July 26, 2018, 11:03h.
The FanDuel sportsbook at Meadowlands Racetrack in East Rutherford, New Jersey was the site of controversy late on Tuesday night, when the venue closed before a handful of bettors could get paid for a baseball game that was running unusually late.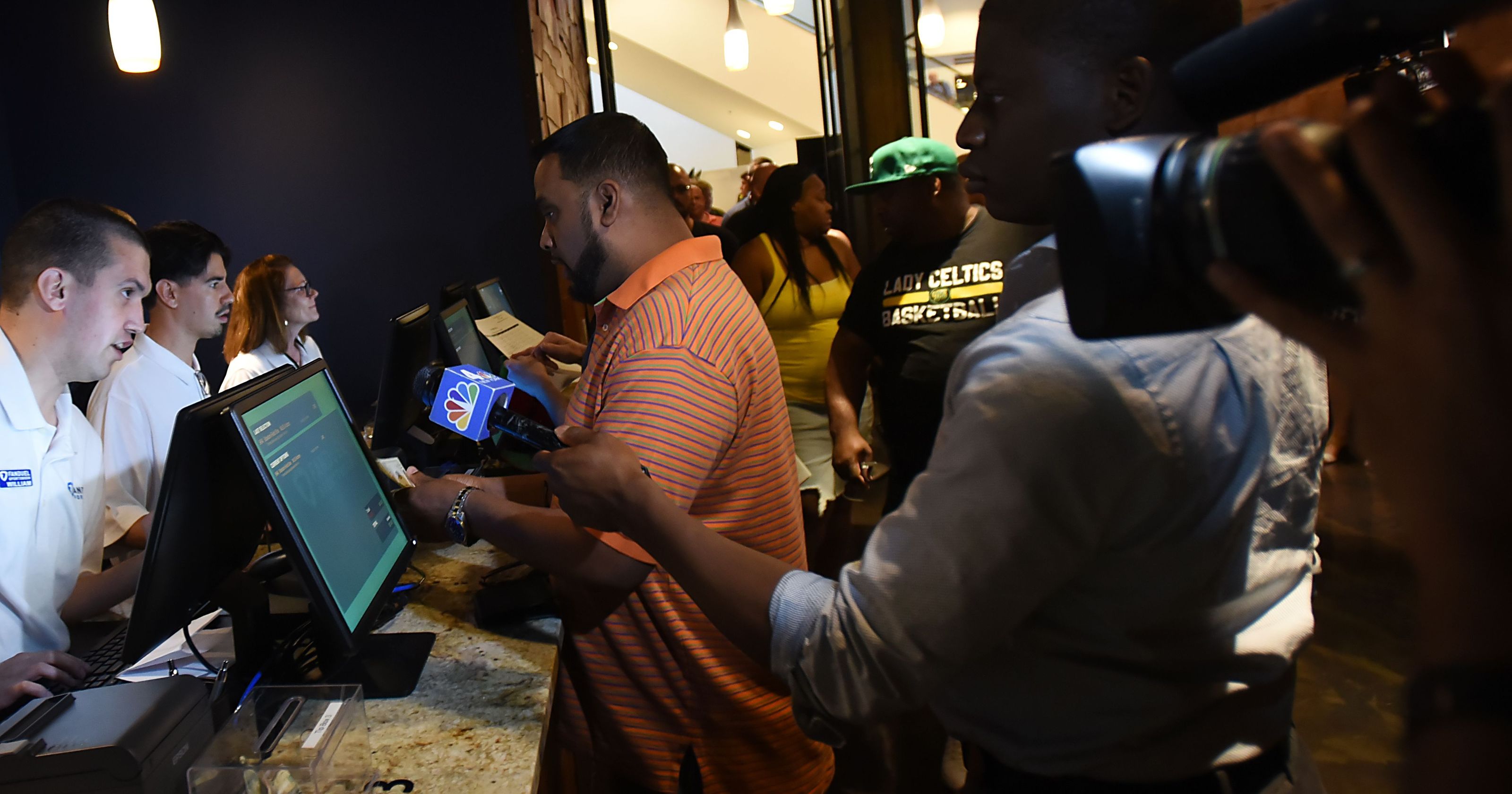 The game in question was a 16-inning affair between the Los Angeles Dodgers and the Philadelphia Phillies, one that the Phillies finally won 7-4 at about 1:15 am on Wednesday morning.
Late Game Runs Past Closing Time
According to an ESPN report, a group of about 10 bettors were still waiting to get paid when the game concluded. Unfortunately, the sportsbook is scheduled to close at 1 am on weeknights, meaning most of the money had already been looked up by the time the game ended.
"Once 1 am hits, our cages are closed," a spokesperson for FanDuel said in a statement. "We cannot take wagers or pay out wagers after that time. To be clear, there was no issue with cash on hand. All customers are welcome to return today to collect any winnings, or to mail in any winning tickets for payment."
ESPN spoke to a bettor named Eric, who was visiting from Atlanta and traveling back home on Wednesday. According to Eric, there were some bettors who had significant outstanding bets when the game ended, while he was owed $340 by the sportsbook.
A man who appeared to be the same Eric also tweeted about the incident on Wednesday.
"The @FanDuel onsite leadership team told us all watching the two last games, they would process winning tickets after the game," tweeted user @GoldboxATL, who displays his name as Eric on Twitter. "They just simply didn't have enough cash on hand. Some paid, others not."
Online Betting Could Limit Future Problems
Sportsbooks on the East Coast will have something of a disadvantage when compared to those in Nevada, as they are three hours ahead of Las Vegas – meaning a lot more sporting events will go late into the night, well past normal operating hours. The sportsbook at Monmouth Park, which keeps similar hours to the one at the Meadowlands, plans to play it by ear if they run into similar issues.
"What we've been doing is if a game is close to being over and there are enough people still watching in the book, we'll stay open for them," Monmouth Park operator Dennis Drazin told ESPN. "If there are only a couple people in the book and the game lasts way past closing time, they may be asked to come back the following day to cash their tickets."
There could be changes on the horizon that will alleviate these problems in the future. Key will be the introduction of online betting, which will allow people to place bets and be paid out at any time. No firm date has been established for mobile wagering at any of the sportsbooks currently in operation in New Jersey, though most hope to have online sports betting ready to go in time for the start of the NFL season in September.
The Meadowlands recently reported that they accepted nearly $3.5 million in bets during the first nine days its sportsbook was in operation during July, while the state as a whole saw $16 million in wagers over the final 17 days of June.