McCarran International Airport Welcomes Las Vegas Traveler with $837K Jackpot
Posted on: July 22, 2020, 12:09h.
Last updated on: July 23, 2020, 12:13h.
McCarran International Airport, Las Vegas' main air hub, has been quiet amid these COVID-19 days. But one slot machine caused an uproar this week when it awarded a lucky traveler with a massive progressive jackpot.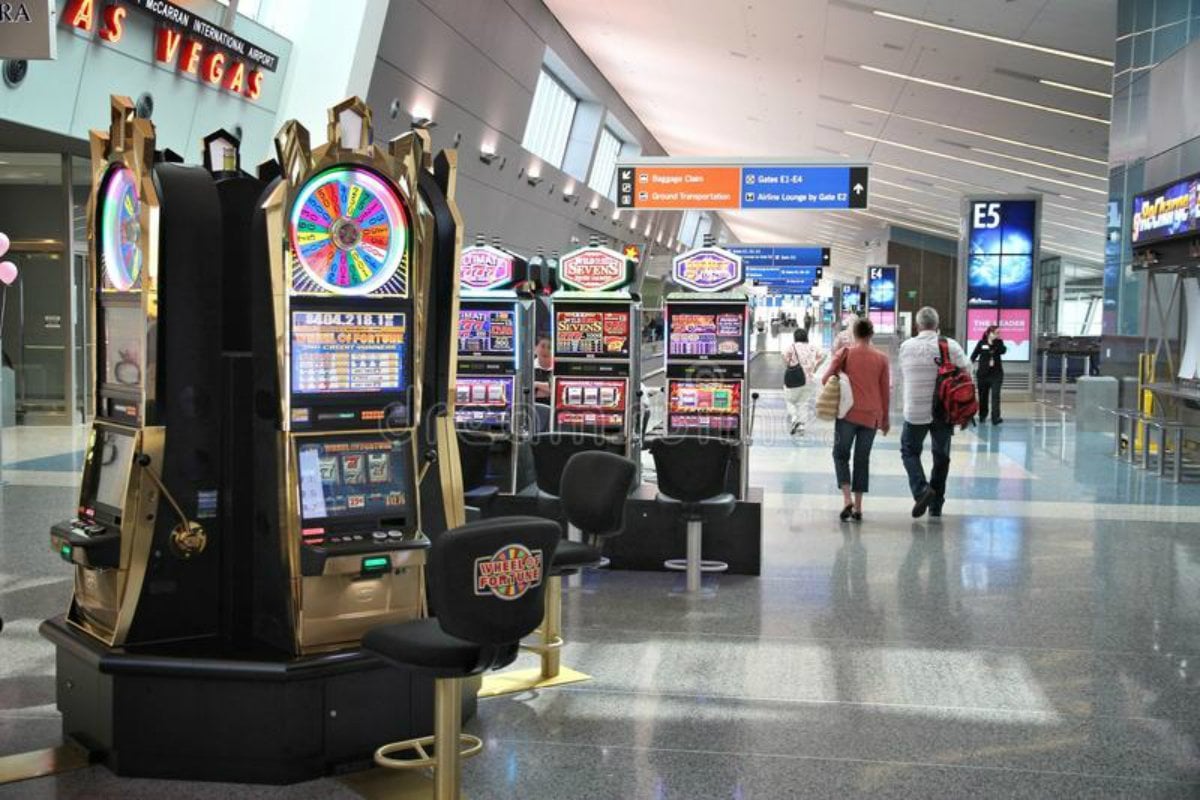 Kaoru H., a woman from Torrance, California, who didn't reveal her last name, struck it rich last Friday on a Wheel of Fortune 4D penny slot machine located inside the airport's C Concourse. After touching down in Southern Nevada, Kaoru tested her luck with a $5 spin on the slot machine. It hit.
The screen displayed she had won $873,511. IGT is the manufacturer behind the Wheel of Fortune progressive. The largest jackpot ever won at McCarran International came back in 2005 when a player won $3,961,585.14.
IGT debuted the Wheel of Fortune 4D terminal at the G2E 2017. The gaming manufacturer says the device uses "gesture recognition and mid-air haptic technologies" to provide players with glasses-free 3D gaming entertainment.
IGT launched Wheel of Fortune slots in 1996 and has since created more than 240 variations of the game. The company says the Wheel of Fortune games have generated more than 1,000 millionaires and delivered more than $3 billion in jackpots.
Desert Airport Barren
The coronavirus brought 2020 travel to Southern Nevada to a near standstill.
McCarran reported that arriving and departing passenger totals plunged 53.1 percent in March, 96.4 percent in April, and 91.5 percent in May. Nevada Gov. Steve Sisolak (D) ordered all casinos to close on March 18. After 78 days of being shuttered, the first-term governor allowed the gaming properties to reopen on June 4.
Domestic travel, however, remains scant. In an effort to lure back visitors, downtown Las Vegas casino owner Derek Stevens paid for 2,000 flights for guests who booked rooms at his properties, D Casino and Golden Gate.
McCarran has yet to release passenger traffic for June. But volume January through May is down 48.9 percent, a loss of more than 10.1 million travelers.
The Las Vegas Convention and Visitors Authority (LVCVA) says visitor volume is down 50.6 percent this year through May. Convention attendance is down 43.1 percent, a rate that will only worsen, as numerous conventions throughout the remainder of 2020 have been postponed until 2021 or entirely called off.
Welcome to Las Vegas
For Kaoru, the decision to carry on with her weekend voyage to Las Vegas turned out to be a life-changing experience. Travelers arriving at McCarran International are immediately inundated with what made Sin City famous in the first place: gambling.
The Las Vegas air hub has more than 1,500 slot machines. Michael Gaughan, who owns the South Point Hotel Casino, holds the exclusive rights to operate slot machines inside the airport.
Gaughan splits his winnings with McCarran. The airport says the gaming devices help lower operating costs, which, in turn, passes along to airlines in order to allow them to offer cheaper fares to Southern Nevada. And just like in the casinos, the McCarran slots — as made evident by Kaoru's win — payout large sums.
"I always thought the airport was a rip off on their slots. I guess I was wrong," commented one Twitter user.