McCarran International Jets to New Passenger High, 4.3M People Fly Through Las Vegas Airport in May
Posted on: June 26, 2018, 11:00h.
Last updated on: June 26, 2018, 10:35h.
McCarran International Airport reports 4.36 million people traveled through its terminals last month. That sets yet another new passenger traffic record for the nation's eighth-busiest airport.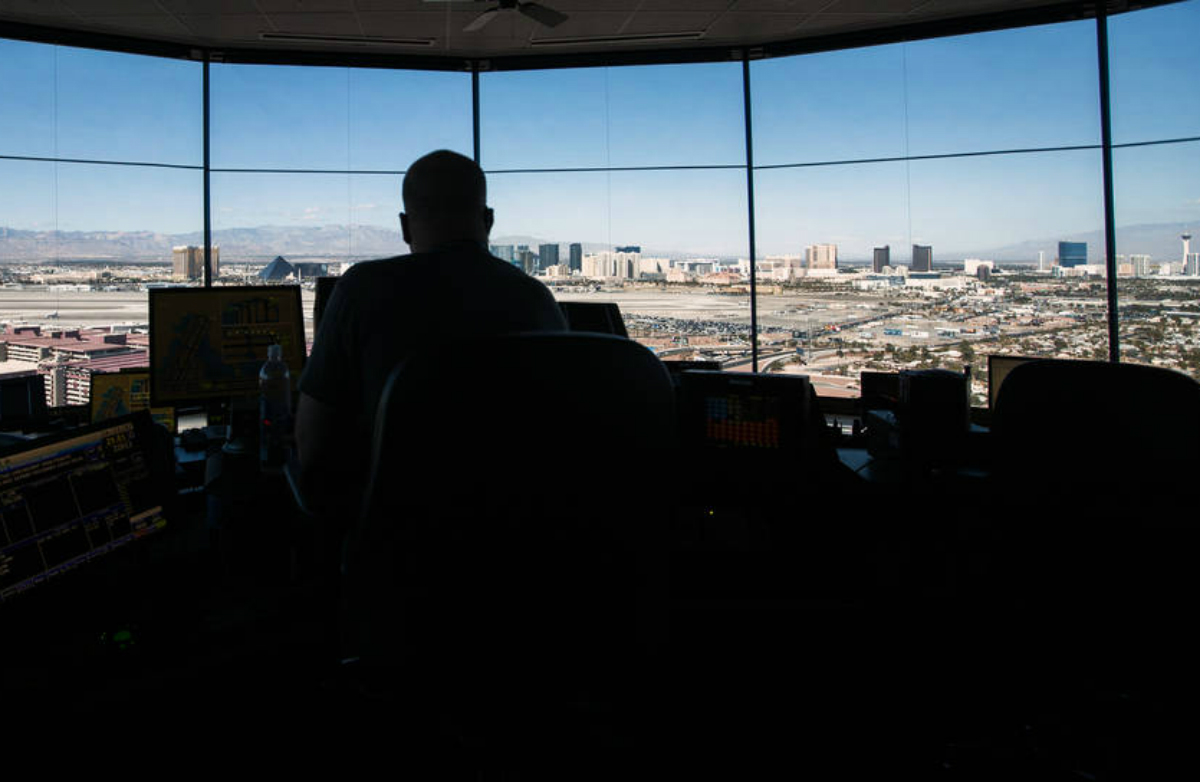 The Clark County Department of Aviation says 4,360,117 people used McCarran for air travel in May. The mark eclipses the airport's previous high of 4.33 million passengers, which was set in October 2017.
Southwest remains the dominant carrier, with the airline accounting for almost 1.6 million passengers. Over 341,000 more passengers used McCarran last month than in May 2017, a nearly nine percent surge.
May was the Las Vegas airport's 15th consecutive month of traffic growth. Year to date, arrivals and departures are up 3.1 percent compared with 2017.
Casinos Benefit
The Nevada Gaming Control Board hasn't released its gross gaming revenue report (GGR) for May, but casinos may benefit from the increase in McCarran International traffic.
Airport traffic increased 3.1 percent in April, while GGR at Clark County casinos soared more than eight percent. Strip casinos jumped five percent.
GGR and McCarran traffic increases largely coincided last year.
The airport posted an annual traffic record in 2017 with 48.5 million travelers, which broke the previous record of 47.7 million set in 2007. The increase last year was a 2.2 percent premium on 2016.
Meanwhile, Clark County casinos saw GGR climb 2.7 percent during the year, with total win at $9.97 billion.
Luck May Have It
There are plenty of reasons for optimism regarding the forthcoming May GGR report.
Along with several large conventions including RECon (37,000 attendees) and the National Hardware Show (30,000 attendees), Las Vegas was bustling with excitement due to the Vegas Golden Knights NHL Stanley Cup Playoffs run. The first-year expansion team overcame nearly insurmountable odds to reach the championship series.
It was great for Sin City business. Bars and casino sportsbooks were packed with viewing parties, and T-Mobile Arena was sold out for 10 games, six of which took place in May.
The Golden Knights' eventual defeat in the Stanley Cup Finals to the Washington Capitals disappointed fans across the state. But for sportsbooks, it was a major win.
Before the start of the regular season, casinos were taking futures on Vegas' chances of winning the Stanley Cup at odds as long as 500/1. Numerous bets were placed at such lines, which oddsmakers considered nothing more than souvenirs, as no major professional expansion sports team had ever won its league's championship in its first year.
MGM sportsbook VP Jay Rood said, "It's probably the most liability of any team, of any sport, during my 10 years here." Estimates on how much Las Vegas sportsbooks would have lost on a Golden Knights victory varied, but many believed it would be between $5 million and $10 million.
With those earnings kept by the house, and more visitors than ever using McCarran last month, the odds that gaming revenue increased in May are presumably good.
Similar Guides On This Topic