Mandalay Bay Massacre Won't Impact Las Vegas Tourism Long-Term, Travel Experts Say
Posted on: October 3, 2017, 04:20h.
Last updated on: October 3, 2017, 03:48h.
The Las Vegas tourism industry isn't expected to suffer any long-term financial consequences as a result of Sunday night's massacre that killed at least 59 people and injured nearly 500. Numerous gaming and hospitality experts are expressing such forecasts in the wake of the deadliest US mass shooting in the country's modern history.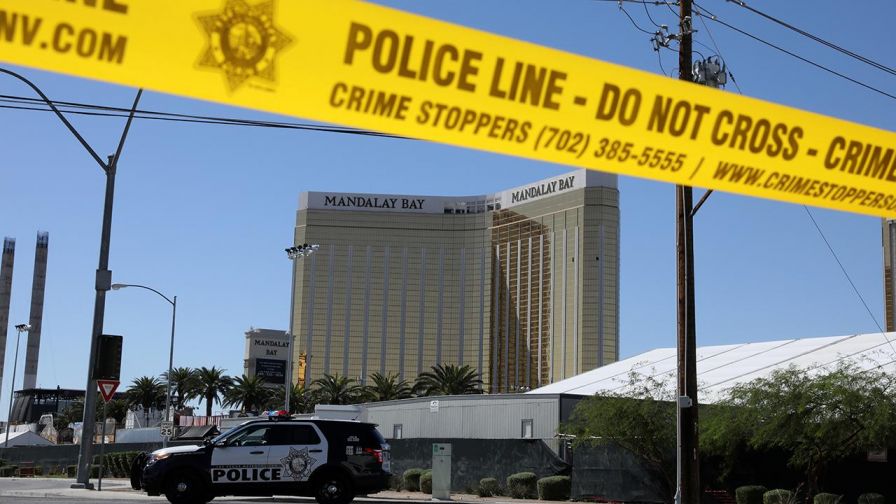 Industry analysts say that the act of a lone shooter won't scare away visitors in coming months. They also believe the incident will not define Las Vegas or the Strip's southern end.
Talking with the Las Vegas Review-Journal, University of Central Florida economic professor Sean Snaith compared the mass killing with one that occurred very close to his campus, the Pulse nightclub shooting attack in 2016.
At that time, tourism experts voiced concerns about the Orlando area facing a decline in tourism. Orlando has the second-most hotel rooms of any US city behind only Las Vegas. But in the year following Pulse, the Disney and family-oriented area didn't see any change to its overall visitation numbers.
Snaith pointed out, however, that Pulse was located away from Orlando's main tourism hotspots, while the Las Vegas massacre took place on the Strip, the city's predominant attraction.
Terror's Impact on Tourism
Along with Snaith, the Word Travel and Tourism Council, a London-based forum made up of global tourism leaders, said in a note that it too believes Las Vegas will recover and be just fine in the long term.
"Visitors are resilient when it comes to this kind of isolated incident and do not relate it to the destination," the group's note said. "Although this attack is unprecedented in its scale and tragic impact, we believe that travel and tourism to Las Vegas will hold up."
That, of course, is dependent on keeping Las Vegas free of a similar events for the foreseeable future.
In Paris, tourism fell more than six percent in 2016 following coordinated attacks in November 2015 that killed 130 victims. And despite terrorist attacks taking place in other parts of Europe, most notably Germany and Spain, as well as in England, Paris has largely remained safe since that horrifying day, which has led slowly to a return in tourism.
Targeting Las Vegas
Nearly 43 million tourists descended on Southern Nevada last year, a record, and Las Vegas is on pace to break through that ceiling in 2017. The massacre won't help, of course, but officials believe it's only a short-term pullback. If it isn't, Las Vegas' economy would be at a great risk, as 300,000 people work in the leisure and hospitality sector.
Terrorism officials have long been concerned of the threats faced in Sin City, with the Southern Nevada metropolis becoming a target. A town that embraces gambling and the excesses of Western civilization might be viewed as a perfect target in the minds of radical overseas groups who denounce such entertainment.
An ISIS propaganda video recently surfaced that showed images of the Strip, but didn't threaten an attack on Las Vegas. Metro Police says there's no credible threat at this time.