Massachusetts Tribe Challenges Casino Ruling that Could Strip it of Sovereign Lands
Posted on: August 22, 2016, 06:00h.
Last updated on: August 22, 2016, 06:00h.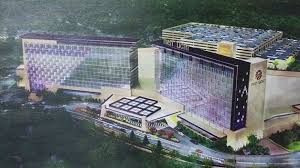 The Mashpee Wampanoag tribe of Massachusetts' long-held dream to build a casino resort on its tribal land has been thrown into jeopardy, along with its very sovereign rights to govern those lands.
The tribe, which was granted federal status in 2007, has already begun building a $1 billion casino resort on reservation land in Taunton, 35 miles away from its base in Mashpee, on Cape Cod. It has a guarantee of finance for the project from Malaysian Casino giant Genting and the support of Massachusetts Senator John Kerry.
But a legal challenge by a group of homeowners in Taunton, funded by casino developer Neil Bluhm, has thrown up an unsettling ruling for the tribe. Bluhm was eager to challenge the Taunton proposal because he himself had plans to build a casino in Brockton, a project that has since been abandoned.
Threat to Sovereignty
The plaintiffs challenged the legal right of the tribe to proclaim the Taunton land as a sovereign reservation, because it had been newly acquired for the sole purpose of building the casino. But in doing so, they unearthed a legal glitch that questions the tribe's rights legal sovereignty over their lands in Mashpee too.
US District Court Judge William Young last month found that the US Department of the Interior had incorrectly bypassed a 2009 US Supreme Court ruling, known as the Carcieri decision, which held in doubt the federal government's ability take trust land for tribes recognized after 1934.
The ruling has the potential to invalidate all of the Mashpee Wampanoag's sovereign lands, because it found that the tribe's entire reservation may have been awarded improperly.
Tribe Joins Lawsuit
Last week the tribe sought permission to become a party to the lawsuit that could ultimately strip it of its lands and derail the casino project it began building in April. The Interior Department has yet to indicate whether it will appeal the ruling and the tribe has argued that the department's lawyers "may not adequately represent the interest of the tribe." The motion would allow the tribe to appeal the ruling itself.
"The department's interest is in the administration of federal lands of the United States for the public interest broadly and the implementation of federal Indian policy, not in the particular sovereign, economic, and personal interest of the tribe," the tribe's lawyers wrote.
"Given the court's order, it is now essential that the tribe intervene to defend the (decision) … to vindicate the tribe's history and to protect the vital importance of all its sovereign territory as only the tribe can do."