Massachusetts Gaming Commission Set to Debut Problem Gambling Prevention Shield
Posted on: May 31, 2016, 04:49h.
Last updated on: May 31, 2016, 04:49h.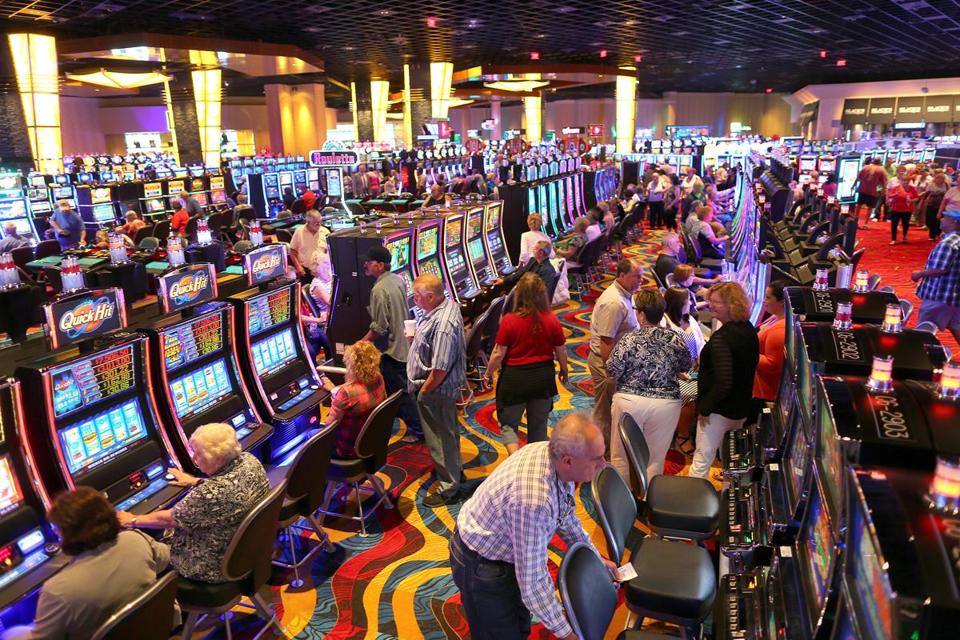 The Massachusetts Gaming Commission (MGC) is taking extra steps to curb problem gambling as two mega-casino resorts are slated to open in the coming years and join the already constructed Plainridge Park Casino.
When then-Governor Deval Patrick (D) signed the Expanded Gaming Act into law in 2011, the state's gaming authority announced it would take additional measures to prevent an increase in gambling addiction.
Five years and much research later, the MGC is set to roll out its "Play My Way" gaming management system for slot players. The preventative program is a voluntary electronic system that gives gamblers the ability to set budgetary limits before playing.
"No such system is in use anywhere in the United States," MGC Chairman Steve Crosby said in March. "This pilot program is one tool in a much broader, comprehensive responsible gaming strategy to provide players with a range of information and education so that they can make informed choices about when to gamble, how much to spend and when to walk away."
Plainridge Park, the Mass Council on Problem Gambling, and the Harvard Medical School collaborated in developing "Play My Way." The program is scheduled to hit the Plainridge Park slots parlor during the first week of June.
Long Overdue
Under the Expanded Gaming Act, the three licensed commercial casino facilities must implement appropriate safety devices to combat those prone to becoming addicted to gambling. Plainridge, the first license recipient, opened its doors last June and has operated since without adhering to the law's decree.
MGC officials gave the slots parlor a pass and additional time to realize what problem gambling firewalls it would use. Some 12 months since the first lever was pulled, Penn National, Plainridge's owner, is finally ready to comply.
"It's truly a prevention tool," Massachusetts Council on Compulsive Gambling Executive Director Marlene Warner told the Boston Herald. "We want people to keep gambling in a way that's healthy and safe."
In addition to allowing players to set gaming limits, the "Play My Way" program provides timing alerts and automatic notifications to warn players when they're approaching their predetermined parameters.
Wynn, MGM Next
MGM Springfield and Wynn Boston Harbor aren't expected to open until 2018 and 2019 respectively, and when they finally do open their casino doors, "Play My Way" will likely already be in the building. Should the problem gambling program be a success at Plainridge, the MGC will provide the system to the two much larger casino resorts.
MGM Springfield is a $950 million venue, and Wynn Boston Harbor is likely to come in around $1.7 billion.
Revenues have been underwhelming at Plainridge in its first full year of operation. Through April, Plainridge has generated $140.2 million in gross gaming revenue, providing $56 million in state taxes and $12.6 million to the Race Horse Development Fund.
Pre-legalization estimates predicted that commercial gambling would provide the state with $300-$500 million annually, and while Plainridge is still going at it alone, it doesn't appear to be keeping up its end of the so-called bargain for state officials.