Massachusetts Casino Industry Becomes Local Cause for Concern
Posted on: November 24, 2015, 05:23h.
Last updated on: November 24, 2015, 05:23h.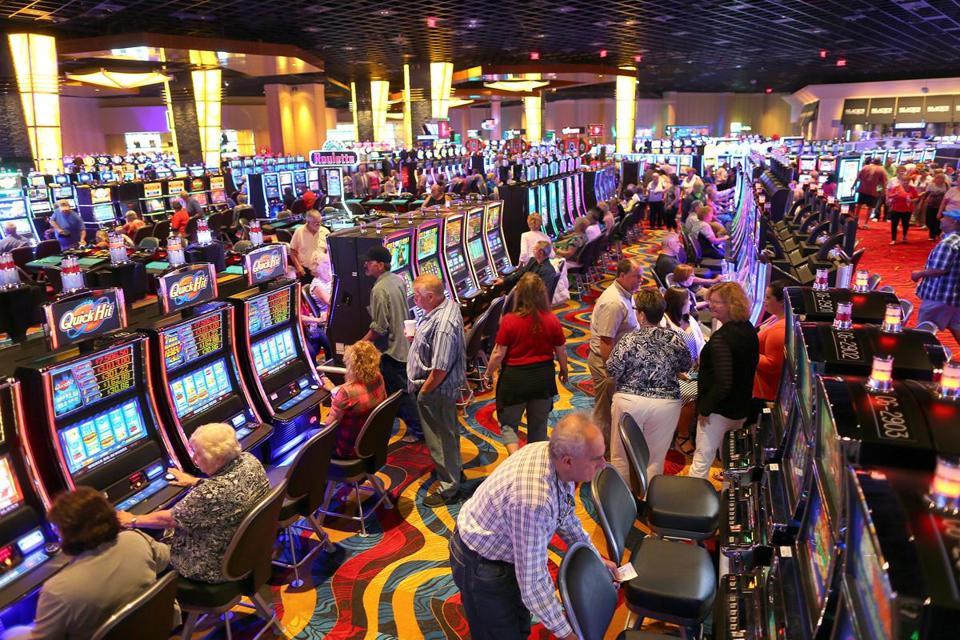 Massachusetts' casino experiment doesn't appear to be going to according plan.
The packaging has barely been unwrapped on the state's shiny, brand new casino industry, but it's already causing anxiety in the regional press.
For a start, Plainridge Park, the first casino to open in the state, has just posted its third straight month of declining revenues, and meanwhile MGM Resorts International has decided to reduce the size of its proposed resort in Springfield by 14 percent, for reasons known only to itself.
Then, on the other side of the state, in Everett, Wynn Resorts is locked in a messy legal squabble with the City of Boston, which seems determined to do everything it can to disrupt Steve Wynn's ambitions.
This probably isn't what the voting populace had in mind when, in 2011, it opted to amend the constitution to allow casinos into its midst.
Some may have thought they were voting to save the legendary Suffolk Downs racecourse and by extension the thoroughbred racing industry in Massachusetts.
Suffolk Downs would have been financially supported by Mohegan Sun had it won the bid for the license in the East, but it didn't quite work out that way, and the historic racecourse was forced to close down.
Bad Start
The licensing process itself was fraught with discord.
Once Massachusetts had voted to legalize and regulate casino gaming within its borders, the bidding process began, during which casino giants squabbled with one other, sometimes bitterly, as each vied for one of the three licenses on offer.
Caesars Entertainment pulled out of the process early having spent $100 million on its campaign, and subsequently sued the Massachusetts Gambling Commission for what it claimed amounted to unsubstantiated accusations of links to organized crime.
And then there was the furor surrounding FBT Everett Realty, the company from which Wynn Resorts bought the plot of land that was earmarked for its $1.3 billion development, and its concealment of the fact that one of its directors, Charles A Lightbody, was a convicted felon with alleged Mob links.
Wynn Resorts was unaware of this, but it should have been enough to derail its licensing application under Massachusetts law, although it wasn't, and this fact is still being used as a legal beating stick by the City of Boston.
Border War
While Wynn struggles with restless natives, over in the south-east of the state MGM has found itself engaged a full-scale border war with Connecticut.
The latter has moved to protect its own casino interests by amending its constitution to permit the establishment of a "satellite casino" on its northern border, just miles from the proposed MGM project, to be run be by its two tribal operators, the Mohegan and the Mashantucket Pequots.
MGM had hoped to attract a large portion of its footfall from Connecticut and has filed a lawsuit against the state, declaring its move to be unconstitutional.
Connecticut counters that it isn't, and that, furthermore, MGM is not being commercially discriminated against because it is actually forbidden from building a casino 50 miles from the Springfield project under Massachusetts gaming law, so it should really go and mind its own business.
Revised Projections
MGM swears that its decision to replace the planned 25-story hotel tower with a six-story hotel and chop 14 percent off the overall development has nothing to do with the forces gathering across the border, but the Massachusettsian media is beginning to wonder.
And meanwhile, while lawsuits fly, the one casino that has actually opened, Plainridge Park, a slots-only operation, has been forced to downwardly revise its first-year projections.
So what to do?
"We can hope that the economy continues to improve, boosting discretionary spending and thus casino revenues, and that all of this intense competition will make the casinos give its patrons a better gamble," wrote the Lowell Sun. "But as many bettors will tell you, the odds don't give a damn about hope."