Massachusetts ATM Law Causing Confusion for New Land Casino Operators
Posted on: January 2, 2015, 01:22h.
Last updated on: January 2, 2015, 01:19h.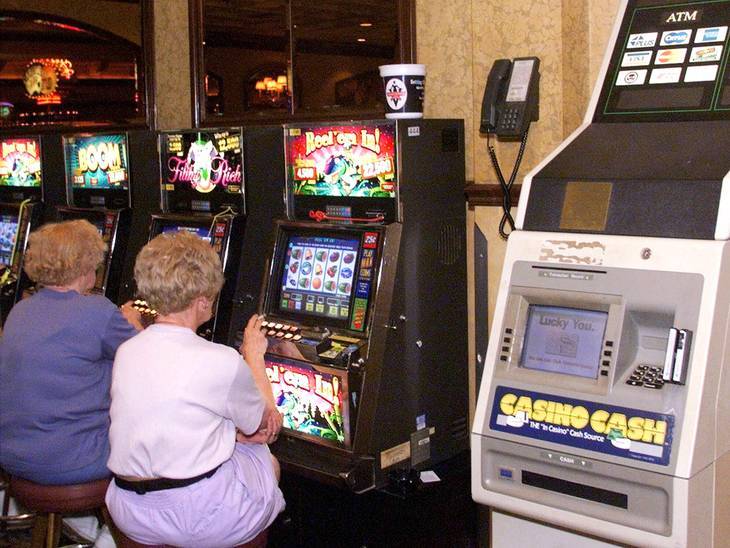 The Massachusetts casino licensing process has already been one marked by confusion, red tape, and plenty of controversy. With two casinos and a slots parlor now licensed, and the effort to repeal the casino law defeated, however, casino supporters had hoped that the rest of the process could be a straightforward process for state lawmakers and casino officials alike.
But maybe everyone should have known that it could never be that easy. The latest hitch in the state's casino expansion has been a law that dates back to the 1980s, one that could restrict or possibly even ban ATMs from casinos in the state.
And while many lawmakers have said that they'd like to clarify the law so that casino operators know what they're allowed to do, an effort to do just that was abandoned at the end of 2014 and will have to be picked up again in the next legislative session.
ATMs Restricted on Gambling Facilities
The issue comes down to a line from state banking laws that dates back at least three decades. The law in question states that "no electronic branch [ATM] shall be located upon premises where there occurs legalized gambling, other than a state lottery."
What exactly that means for casinos is up for debate. The most common belief seems to be that this would stop casinos from putting ATMs on the casino floor itself, since that's where the gambling takes place.
But casino opponents say that it would also prevent ATMs from being placed anywhere on a casino resort. There's also the possibility that the law would only apply to ATMs from state-chartered banks, and wouldn't apply to larger, federally chartered bank ATMs, since the state legislature doesn't have the power to regulate such institutions.
Which interpretation is correct? It's not quite clear yet, and the outcome could have a significant impact on the success of Massachusetts casinos. The ability for gamblers to easily withdraw money on property could have a major impact on mass market gamblers, who won't go through the trouble of "reloading" after a loss if there isn't a convenient way to do so.
Legislature Punts Debate to Next Session
Lawmakers took steps to address the issue in recent weeks, though not everyone was on board with the same solution. State Senator Stephen Brewer (D-Barre) offered an amendment that would have made a uniform policy for all ATMs at casinos, restricting them from casino floors, but otherwise allowing them on the resorts. Meanwhile, the State House looked at a banking bill of its own on Wednesday, but did not include Brewer's language in its legislation.
"I thought it was decent public policy, but the House didn't want it so it was dropped," Brewer told the Boston Globe.
Ultimately, efforts to rush through a solution were dropped on Wednesday, with many officials saying this will give lawmakers more time to carefully consider the issue in the next legislative session.
"This issue needs a full public debate, and now I believe we'll have this opportunity next session," said State Senator James Eldridge (D-Acton).
Currently, the state's gambling commission has recommended that ATMs should be located at least 15 feet from any gambling floors. This isn't based on banking laws, but rather language in the 2011 casino bill that restricts where and how banking transactions can take place in casinos.
Most Read