Mashpee Wampanoag's Massachusetts Casino Ambitions Dealt 'Mortal Blow'
Posted on: June 29, 2017, 05:00h.
Last updated on: June 29, 2017, 05:13h.
The Mashpee Wampanoag tribe's controversial quest to build a casino in Taunton, Massachusetts hit a major snag this week as the tribe abandoned its efforts to get the land surrounding the casino designated its sovereign territory by the Department of the Interior.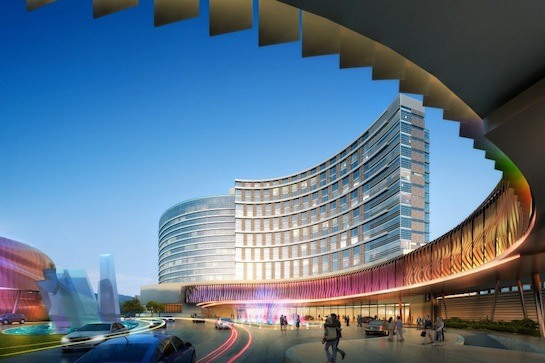 The tribe, which was granted federal status in 2007, has already broken ground on the   $1 billion First Light Resort & Casino, which has financial backing from Malaysian casino giant Genting, as well as the support of the local mayor and Massachusetts Senator John Kerry.
Local homeowners, however, are up in arms.
The DOI initially declared the 151 acres of land in Taunton, 35 miles away from its base in Mashpee, sovereign land in 2015. But in 2016, a group of homeowners sued on the grounds that the tribe had no basis to claim the plot as sovereign land because it had been recently acquired, and for the sole purpose of building a casino.
Shock Decision
In April 2016, US District Court Judge William Young ruled that the DOI had incorrectly bypassed a 2009 US Supreme Court ruling, known as the Carcieri decision, which held in doubt the federal government's ability to take trust land for tribes recognized after 1934.
The ruling had the potential to invalidate all of the tribe's sovereign lands, including those in Mashpee, because it suggests the tribe's entire reservation was improperly awarded. The land in both communities remains in trust pending an appeal of the decision.
Meanwhile, the tribe had asked the DOI to review whether the land could be declared a reservation under a different legal category, a decision on which was expected Tuesday.
Review Abandoned
The tribe gave no reason as to why it had abandoned its request for the DOI review, other than that it had made the decision "in consultation with the DOI."
"We will continue our existing appeal while working closely with the Interior on more options to forever protect our land base, bring thousands of jobs to Southeastern Massachusetts, and secure a prosperous future for the Tribe and the entire region," said Mashpee Wampanoag Tribal Council Chairman Cedric Cromwell.
The Taunton residents who had brought the legal challenge to the tribe, meanwhile, smelled victory.
"I think you need to stick a fork in them. I think they're done at this point. " attorney Adam Bond, who had represented the homeowners, told NBC 10. "This struck me as a very mortal blow to their legal position."