Mashantucket Pequot Tribe Re-Elect Rodney Butler Chairman Amid East Windsor Casino Chaos
Posted on: November 7, 2018, 08:47h.
Last updated on: November 7, 2018, 08:47h.
The Mashantucket Pequot Native Americans have re-elected Rodney Butler to the position of tribal council chairman, as the group continues to fight for a satellite casino in East Windsor, Connecticut.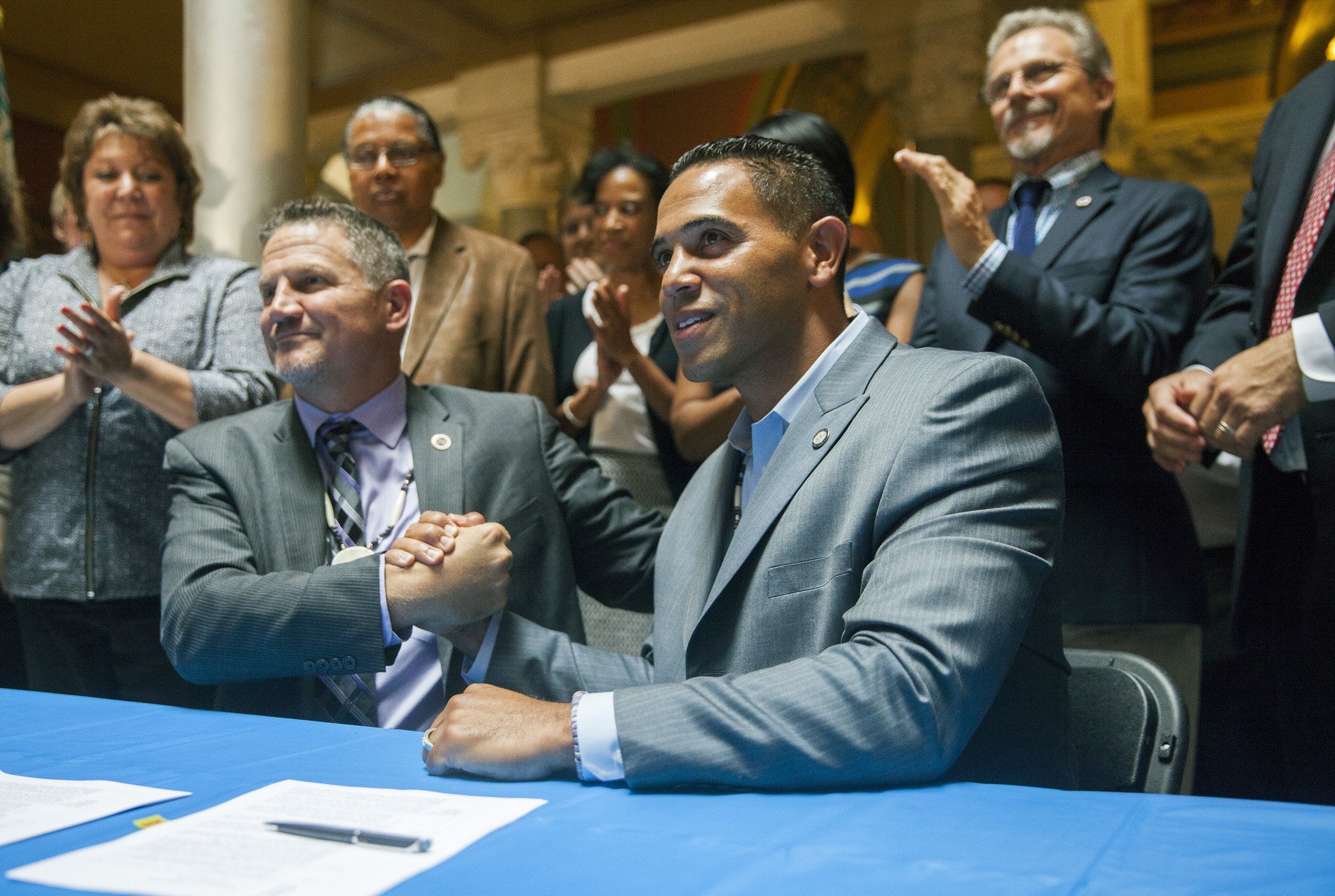 Butler has been in the role since 2009. It will be his fourth consecutive three-year term.
The chairman has served on the tribal council since 2004. Prior to joining the tribe's government, Butler worked in finance at the Mashantucket's Foxwoods Resort Casino.
Butler and two others who were re-elected to the council this week will be sworn in again in January 2019.
Pressing Issues
Butler's tenure as the chief executive of the Mashantucket Pequot tribe will continue as the group presses on with its fight to jointly build a satellite casino in East Windsor with the Mohegan Indians.
Connecticut lawmakers approved of the satellite in the fall of 2017. The $300 million casino, which is planned to house 2,000 slot machines and 60 table games, gained support in an effort to slow gaming dollars from flowing across the Connecticut-Massachusetts border to MGM's $960 million integrated casino resort in Springfield.
The gaming expansion law was passed on the condition that the US Department of the Interior (DOI) sign off on the amended compacts that currently require the tribes to share 25 percent of their slot win with the state. Approval never came, however, and the project has been in limbo ever since.
DOI Secretary Ryan Zinke failed to issue a formal opinion on whether the tribes building a casino on non-sovereign land jeopardizes their own gaming compacts with Connecticut that say any non-tribal gaming voids their requirement to share their casino winnings. Despite the Department of Justice opening an investigation into Zinke's actions on allegations made by the tribes that he was successfully lobbied by MGM Resorts and at least two Nevada congresspersons, a federal judge ruled in September that the secretary had no legal obligation to review the request.
Moving Forward
Without the DOI holdup, the East Windsor satellite could very well be in operation. Instead, MGM Springfield was able to open in August with a rather large regional monopoly on gambling.
The Mashantucket Pequot and Mohegan tribes, collectively working as en entity known as MMCT, say they aren't giving up their fight. They continue to finalize design plans, which along with the casino includes two or three restaurants and retail space.
With the added competition from MGM, Connecticut stands to lose more gaming money. It's a trend that's become all too familiar.
Connecticut's 25 percent cut of slot revenue generated at Foxwoods and Mohegan Sun totaled $430 million in 2007. A decade later, that figure last year was down to $267 million.
MGM Springfield reported gross gambling revenue of $27 million in September, its first full month in operation.