Maryland Live Casino Purchases Nearby Hotel as Expansion Continues
Posted on: September 22, 2016, 02:00h.
Last updated on: September 22, 2016, 11:17h.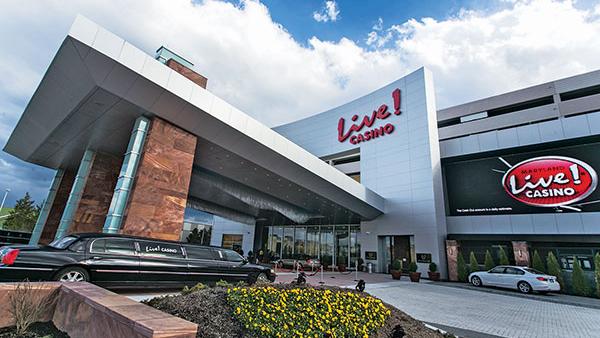 Maryland Live isn't playing any games when it comes to preparing itself for the arrival of the $1.2 billion MGM National Harbor this fall.
Located 14 miles southwest of downtown Baltimore, Maryland Live announced this week that it has purchased a nearby hotel located just across from the casino.
The Cordish Companies, the parent group of the casino, confirmed the former Hilton Garden Inn and Homewood Suites located at 7491 New Ridge Road is now under its ownership.
The former Hilton property is an 11-story building. It comes with 250 total guestrooms, 100 of which were suites under the Homewood brand.
Cordish immediately rebranded the former Hilton property as the "LIVE! LOFTS." The selling price wasn't revealed, but according to The Baltimore Sun, tax records show the property valued at $27.1 million.
"The establishment of the Live brand in the hotel industry further solidifies its place as the nation's leading name in entertainment by giving our guests the complete entertainment and hospitality experience," Cordish VP Blake Cordish said in a press release.
Harboring Feelings
The Maryland Live Casino has been the state's gambling bigwig since it opened in 2012.
The casino is pulling in revenues double that of its nearest competitor, the Horseshoe Baltimore. The Horseshoe also happens to be Live's physically closest competitor as well.
In August, Live generated $55.9 million from slot machines and table games. Of Maryland's five land-based casinos, Horseshoe Baltimore came in second with $27.7 million.
But Live isn't much worried with Caesars' downtown Baltimore casino, nor the other three regional casinos in the state. Instead, its eyes are solely focused on MGM's National Harbor resort.
Slated to open this December, MGM National Harbor will welcome guests just 10 miles from the White House outside of Washington, DC. MGM is going after the largely untapped demographic in the national's capital who are looking to gamble, but currently must travel a bumper-to-bumper 40 miles north to Maryland Live.
The property has been a standalone casino throughout its four-year history, but in June Cordish announced plans to build a 17-story hotel tower at a cost of $200 million.
MGM National Harbor will open in December with 308 hotel rooms. Maryland Live's "LIVE! HOTEL" tower will number 310.
The tower is expected to be completed in early 2018. Together, the two hotels will allow Maryland Live to offer 560 guestrooms.
Resort Pop-Up
Maryland Live is understandably concerned with the possibility of its customers wandering south to MGM's hotel and casino resort. That's why it's rushing to offer accommodations that aren't third-party hotels, but integrated rooms that cater to the casino gambler.
Cordish says it will spend $3 million to renovate the Hilton hotel to a Live property. Amenities will immediately include transportation to and from the casino, as well as the adjacent Baltimore-Washington Airport (BWI).
"We've got a little over a year before our hotel is ready. This will allow us to start serving our casino guests yesterday," Maryland Live President Rob Norton told The Baltimore Sun.