Maryland Casinos Don't Help Education as Promised, State Comptroller Says
Posted on: April 27, 2017, 02:00h.
Last updated on: April 27, 2017, 12:18h.
Maryland casinos were authorized by voters in 2008 on the grounds that the generated tax revenue from legalizing commercial gambling would be primarily used to fund education programs. But that promise, according to state Comptroller Peter Franchot (D), isn't being kept.
Fifty-eight percent of voters supported the ballot referendum in 2008 to amend the state's constitution and legalize slot machines at five privately owned gaming venues. A further referendum passed in 2012 to add a sixth facility, and allow table games at the casinos.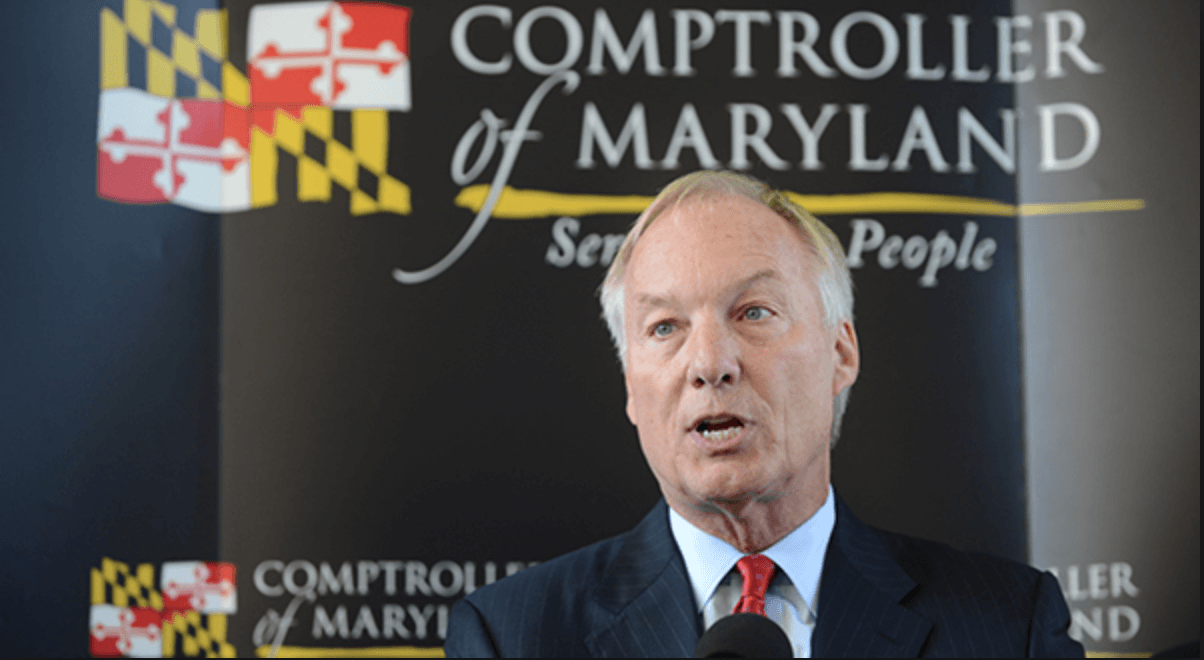 The '08 amendment posed to residents explained a vote of support "authorizes the State to issue up to five video lottery licenses for the primary purpose of raising revenue for education of children in public schools, prekindergarten through grade 12, public school construction and improvements, and construction of capital projects at community colleges and higher education institutions."
But approaching nine years since Marylanders backed gambling, Franchot says the scheme "was fundamentally a lie."
"It was a crass, cynical effort to dupe people," Franchot told Baltimore's FOX affiliate this week. As comptroller, Franchot is Maryland's chief financial officer and responsible for collecting revenue for state programs.
"The governor back then (Martin O'Malley, D). The legislative leaders, all of them knew this was fundamentally a lie," Franchot opined.
Show Me the Money
With the December opening of the $1.4 billion MGM National Harbor, Maryland now has all six casinos up and running, and is headed for a record year in terms of gambling win.
Gambling contributed nearly $330 million to the Education Trust Fund in 2016, and is expected to give over half of a billion dollars in 2017 thanks to the addition of the MGM property.
While hundreds of millions of dollars going to education is what the gaming law sought to achieve, Franchot says in the six years since the first gaming venue opened in Maryland, the state's Education Trust Fund has continually seen its funding from the capital in Annapolis decrease.
Budget records provide his claim. In 2009, Maryland's General Fund earmarked 21 percent of its money to education. In 2017, only 18 percent will be allocated.
It's a loophole that legislators are using to spend the increased tax money however they wish. As casinos more heavily fund education, the state's general operating account is giving less to schools.
Lawmakers Defend Scheme
The 2008 constitutional amendment didn't tell voters that as casinos expanded and increased funding for education, the state would be lessening its commitment.
Delegate Frank Turner (D-District 13) defended the adjustment, telling the FOX affiliate, "We're bringing in much more money than we brought in. You can't keep the percentages the same."
But voters were told excess money would be used to improve public school facilities, and fund capital projects at community colleges. Instead, politicians are keeping more money in the general fund, and using it as they wish, according to Franchot.
"The clear understanding among the public is that it was supposed to be added to the budget (Education Trust). It wasn't," he concluded.
Similar Guides On This Topic