Malta Suspends Gaming License Linked to Benedetto Bacchi Mafia Bust
Posted on: February 5, 2018, 03:00h.
Last updated on: February 5, 2018, 12:52h.
Italian police have disrupted an illegal gambling operation with links to the Mafia that included an online gambling company owned by the country's so-called "King of Betting," Benedetto Bacchi.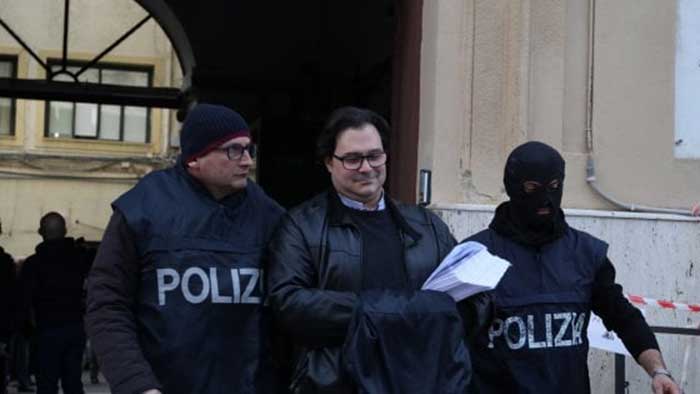 Bacchi, who was among 31 arrested late last week, had built a network of over 700 illegal betting shops throughout Italy, allegedly under the protection of the Cosa Nostra.
These 'shops' were listed officially registered as 'data transmission centers,' and filled with betting terminals that linked to online gambling sites including B2875.com, Bsport24.com and B28sport.com, all of which were owned by Bacchi's Malta-licensed Phoenix International Ltd.
Bacchi's establishments are likely to have used an agency model in which player bets are loaded online by agents and payouts settled within the venue, bypassing the need for player registration and offering customers anonymity.
The Benedetto Bacchi Money Trail
According to police, the Palermo-based operation generated around €1 million in profits per month, with "between €300,000 and €800,000" of that sum distributed among various Mafia families, according to prosecutors.
Much of the investigation, dubbed "Operation Game Over," involved following the trail of huge sums of cash allegedly being moved from Bacchi's betting joints to his Cosa Nostra protectors.
On Friday, the MGA announced it had suspended Phoenix International's remote gaming license.
Malta has faced increasing criticism in recent years over its apparent failure to spot the bad apples among its licensees, either through a failure of due diligence or something more sinister.
As one of the world's major online gaming hubs, a large sector of its economy depends on its ability to effectively regulate and police its licensees.
BetUniq Controversy
But in early 2015, police broke up a similar operation when over a thousand establishments were raided and cash and assets worth €2 billion seized. Around 1,500 'betting shops' were targeted, as well as dozens of online gambling sites.
Six of these companies were based in Malta and the MGA was forced to revoke the licenses of nine online gambling sites, including BetUniq, whose CEO Mario Gennaro was described as a "point man" for the 'Ndrangheta in Malta.
All the Malta-based companies were all accused of laundering large amounts of money for the notorious Calabrian organized crime syndicate.
Gennaro turned informant. Extraordinarily, his reward for cooperating with Italian authorities was the chance to relaunch BetUniq, this time with an Italian license. Two years after it was shut down, the site restarted operations in early 2017.