Resorts World Genting Casino Heist: Police Arrest 10 Suspects in $1 Million Chip Theft Investigation
Posted on: November 6, 2023, 08:26h.
Last updated on: November 7, 2023, 01:40h.
Genting Malaysia suffered a theft about a week ago at its Resorts World Genting property that has it scrambling to locate almost $1 million in casino chips. It's on the road to recovery, with surveillance footage and a police investigation helping to identify and arrest 10 people allegedly involved in the heist.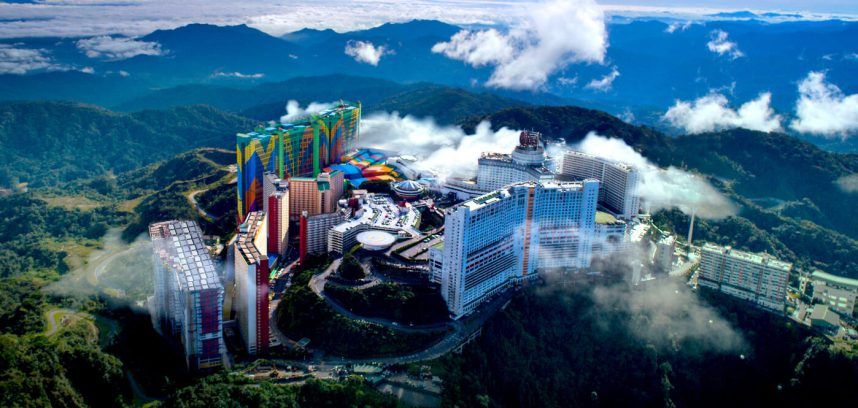 On October 28, the robbery at Genting Malaysia's SkyCasino casino in Genting Highlands resulted in the theft of casino chips worth MYR4.6 million (US$973,000). The incident unfolded when two assailants forced their entry into a room designated for storing casino chips.
The discovery of the robbery was made by an assistant manager, who, through CCTV footage, observed the perpetrators pilfering chips from boxes placed on two tables within the gambling property. That was reportedly around 7 a.m., but the assistant manager didn't report the crime until around 6 p.m. later that day.
Someone on the Inside
Sources, including the Chinese-language publication China Press, have indicated suspicions that an inside job may have been involved in the heist. The alleged familiarity of an employee with the casino's layout and chip quantities would have facilitated the execution of the theft. The rapid nature of the operation further suggests an insider's knowledge of the casino's operations.
In response to the incident, law enforcement has taken swift action, apprehending a total of 10 individuals in connection with the robbery. However, the authorities haven't released specific details regarding the identities of these individuals and their alleged roles in the crime.
Two of the individuals have been released, but their involvement, if any, has not been specified.
The arrests reportedly took place in various locations. However, they apparently didn't include the recovery of the chips. As such, all SkyCasino patrons are going to have to register when visiting and trying to exchange large-denomination chips. Croupiers are also going to be on the lookout for any of the stolen chips.
Prices on the Rise
Heading to Genting Highlands might soon become a pricier journey for drivers. A report from Malaysia's Sin Chew Daily media outlet suggests that motorists will face a new, one-time fee when entering the popular tourist spot.
Lingkaran Cekap, a subsidiary of Genting Malaysia, is set to manage the toll, having maintained the road privately since the 1960s. At least two toll stations are expected to be established, impacting drivers from Kuala Lumpur or Batang Kali. The specific toll amount and commencement date are yet to be determined.
Surprisingly, the state government was unaware of these plans. Ongoing discussions between the government and Genting will provide updates on the toll situation in the coming weeks.