Hard Rock to Build its Largest Asian Venue in Malaysia, But Without Casino
Posted on: October 18, 2023, 06:46h.
Last updated on: October 18, 2023, 11:59h.
In a move it expects to redefine luxury hospitality in Asia, Hard Rock International has an ambitious plan to construct the Hard Rock Genting Highlands hotel in Malaysia. Anticipated to be the crown jewel of the King's Park Genting Highlands development, the hotel is slated to open its doors in 2027, offering guests all of the perks Hard Rock is known for — except casino gambling.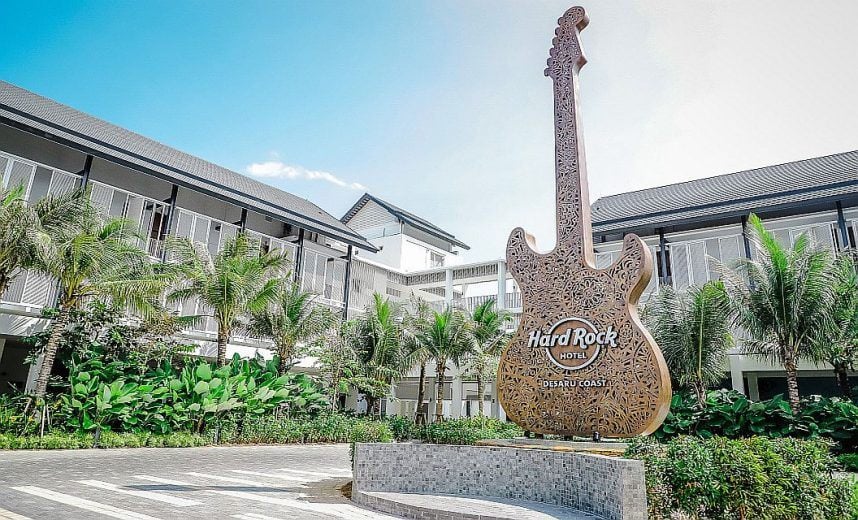 This upcoming addition to the Hard Rock portfolio will stand out as the largest venue of its kind in Asia. In a recent press release, the company behind King's Park Genting Highlands revealed that the Hard Rock property will boast more than 1,000 rooms and suites, showcasing the brand's commitment to providing a world-class experience for its patrons.
Unlike its predecessors in other regions, the new venue will notably omit a casino, marking a departure from the traditional Hard Rock formula. Instead, the focus will be on offering a comprehensive and immersive experience through various amenities.
High Hopes for Malaysia
The hotel is designed to be a haven for relaxation and entertainment. A heated swimming pool, a state-of-the-art spa, and a diverse array of dining options and bars will be available to cater to the varied tastes of the discerning clientele. The emphasis on experiential luxury is evident in every facet of the Hard Rock Genting Highlands.
The property will feature a sprawling retail space, known as the Rock Shop, spanning 200 square meters (approximately 2,153 square feet), where guests can indulge in exclusive Hard Rock merchandise.
This venture marks the third collaboration between Hard Rock International and Malaysia, following the success of Hard Rock hotels in Penang and Desaru Coast. The decision to expand in Malaysia underscores the country's growing prominence as a key player in the hospitality and entertainment industry.
The mega-project boasts a budget of MYR10 billion (US$2.1 billion), reflecting the magnitude of its vision. At the heart of King's Park Genting Highlands, which is now under development next to the Awana Genting Highlands Golf & Country Resort, lies a commitment to providing an immersive experience for visitors.
A multifaceted approach is being taken to achieve this, with the inclusion of theme parks, hotels, retail areas, and a host of other amenities. The integration of these elements aims to create a vibrant and dynamic environment, catering to a diverse range of interests and preferences.
Malaysia's Colossal Dreams
The King's Park Genting Highlands development has emerged as a colossal project spanning 61 hectares (approximately 150 acres). Poised to be the first-ever business district with an integrated entertainment hub in the country, King's Park isn't just a development. It's a testament to Malaysia's commitment to innovation and progress.
However, in a country where gambling is almost completely illegal, the developers are excluding casinos from the project. This aligns with Malaysia's legal framework, while also promoting a family-friendly and inclusive atmosphere within the King's Park Genting Highlands development.
The absence of casinos does not, however, detract from the project's grandeur. Instead, it opens the door to a host of other entertainment possibilities. Visitors can expect a unique blend of attractions, with theme parks promising thrills, hotels offering luxury stays, and retail areas catering to diverse tastes.
It will still be possible for gamblers to participate in their preferred form of entertainment if they wish. Resorts World Genting is just down the street, about 5-10 minutes away.