Maine Governor Paul LePage Urges Voters to Reject Casino Referendum, Calls It a 'Phony Deal'
Posted on: October 18, 2017, 05:00h.
Last updated on: October 19, 2017, 05:00h.
Maine Governor Paul LePage (R) opined on his radio show this week that if voters approve a casino referendum during next month's elections, they'll receive a "phony deal."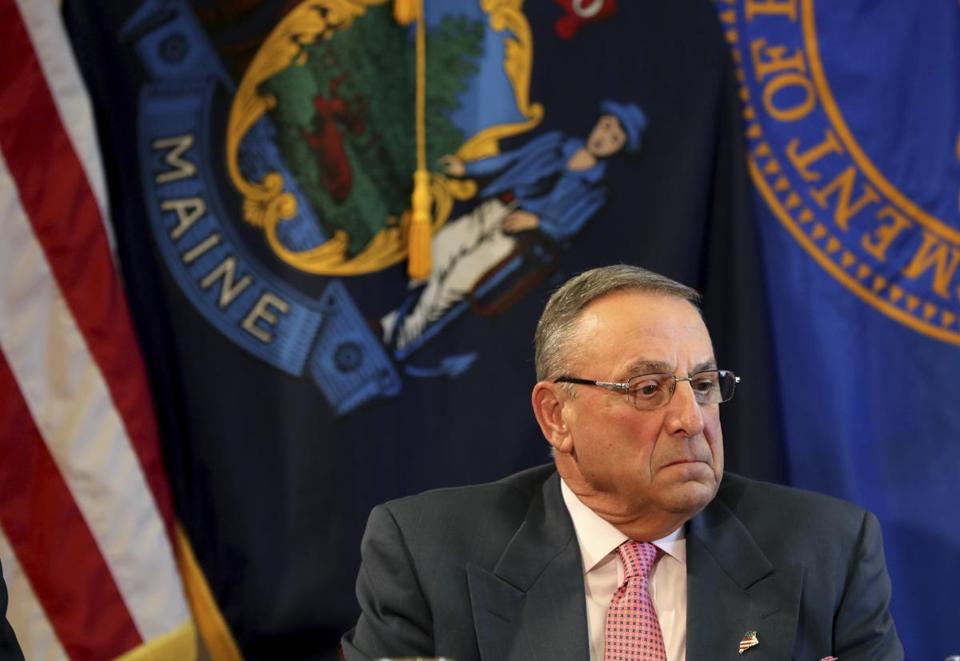 Ballot Question 1 will ask residents on November 7 whether they want to allow a casino to be built in York County. LePage is urging voters to just say no.
"Only one person will be able to apply for the gaming license," Page explained. "It's a stacked deck. Once again, Maine's referendum process has been hijacked by big money, out-of-state interests hoping to pull the wool over your eyes."
He concluded by calling the pro-casino campaign nothing more than a "bait and switch" that is overpromising on jobs and tax revenues.
Politics at Its Worst
LePage's comments regarding only one potential bidder qualifying for the York County casino is due to Question 1's wording.
Inside the voting booths, residents will be faced with an inquiry asking, "Do you want to allow a certain company to operate table games and/or slot machines in York County, subject to state and local approval, with part of the profits going to the specific programs described in the initiative?"
In the referendum's fine print, the ballot also confusingly declares that the only eligible recipient for the casino license is "an entity that owned in 2003 at least 51 percent of an entity licensed to operate a commercial track in Penobscot County that conducted harness horse racing with parimutuel wagering on more than 25 days in 2002."
That leaves only Shawn Scott, who had purchased the struggling Bangor horse racetrack in 2003 for $1 million and convinced voters to authorize slot machines at the venue a year earlier. Once slots were approved, he quickly sold the gaming rights to Penn National Gaming for a $50 million profit.
LePage and others against the casino push believe Scott, reportedly a resident of the US Virgin Islands, is back in Maine for another payday.
Politicized Battle
In Maine, citizens can initiate legislation through ballot initiatives. For issues to go before voters, campaigns need to acquire at least 61,123 signatures.
Progress for Maine is the political action committee (PAC) leading the casino effort. Headquartered in Portland by Treasurer Mark Filler, the PAC was initially thought to be funded by Scott's sister Lisa, a Florida-based realtor who seemingly contributed $3 million to group. But upon for closer inspection, the state's Ethics Committee found that the money was originating from foreign offshore companies and accounts suspected to belong to Shawn.
Lisa has since stepped away from the campaign. In a statement this week, Progress for Maine said Gov. Paul LePage's comments are expected.
"Voters in Maine should not be surprised … given the Republican governor and the Republican political action committees have received tens of thousands of dollars from Kentucky-based Churchill Downs and its lobbying arm in Maine," Progress for Maine said in a statement. Churchill Downs operates the Oxford Casino in Maine.
The Maine Joint Government Oversight Committee continued its discussions on the casino referendum process today, but invitations to the Scotts to provide testimony to the group went unaccepted.