Macau Sees Almost 100 Percent Fewer Visitors in April, But Reason for Optimism
Posted on: May 21, 2020, 08:48h.
Last updated on: May 21, 2020, 11:06h.
The number of Macau visitor arrivals last month was down nearly 100 percent, as the world's richest gambling hub remains relatively closed to nonresidents.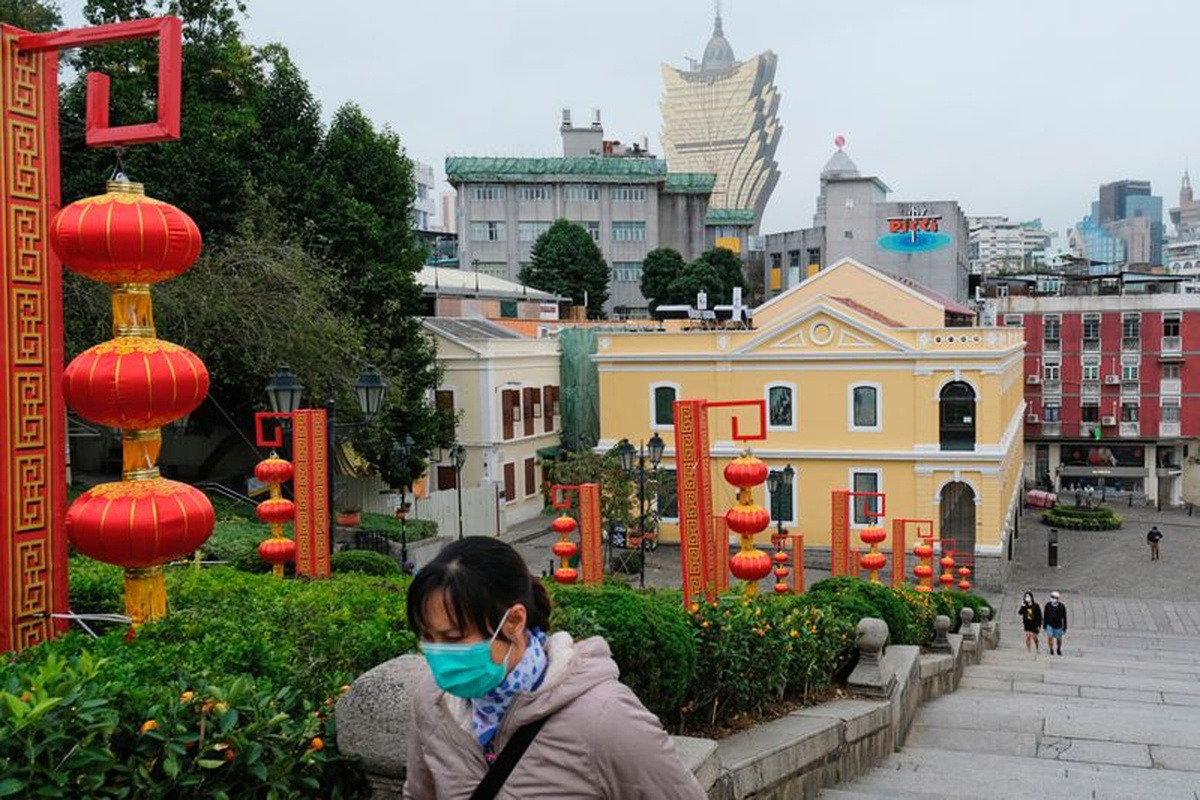 The Macau Statistics and Census Service reports that just 11,041 travelers made their way last month into the Chinese Special Administrative Region (SAR). That's a 99.7 percent reduction in visitor volume compared with April 2019.
April 2020 was also a 94.8 percent plunge from March, when 212,311 people made their way across the SAR border. Prior to the coronavirus pandemic, Macau welcomed around three million nonresidents each month.
Since March 25, entry into Macau has been limited to those arriving from mainland China, Hong Kong, or Taiwan. People from those three areas must not have traveled elsewhere in the previous 14 days. All other travelers are denied entry.
More cumbersome is that even those permitted entry from China, Hong Kong, or Taiwan are required to undergo a two-week self-quarantine.
Hong Kong Solution
The People's Republic has two Special Administrative Regions, Hong Kong being the other. One of the most important business hubs in the world, Hong Kong plays a critical role in Macau's economic health.
Hong Kong is a major thoroughfare for gamblers into Macau, which is now more accessible with the 34-mile bridge that spans the Pearl River Delta to connect the two SARs.
As Casino.org reported this week, Hong Kong is currently considering an electronic health certification program that would remove the quarantine requirement and allow people to move more freely about the Greater Bay Area.
Such a program would be welcomed news to Macau's six casino operators. Gross gaming revenue (GGR) has suffered greatly during the pandemic, casino win totaling $95.5 million last month – a 96.8 percent loss.
Year to date, Macau GGR totals $3.9 billion, a decrease of 68.7 percent. In 2019, the monthly casino win average was $3 billion.
Millennial Movement
A bit of good news for Macau is that Morgan Stanley says more millennials are venturing to the gaming epicenter.
Morgan Stanley says people in the 25- to 34-year-old range accounted for the largest percentage of visitor arrivals last year at 23.4 percent. When combined with the 34-44 age category, which represented 20.1 percent of 2019 visitors, 43.5 percent of all travelers were between the ages of 25 and 44.
Though visitation is not the same as gambling, the survey suggests that millennials do travel to Macau a lot," said Morgan Stanley analysts Praveen Choudhary and Gareth Leung. "This is positive for the long-term demand of Macau business."
The Macau government is on a mission to diversify its region and lessen its dependency on gambling. Casinos have been encouraged and offered incentives to invest in non-gaming projects, such as amusement parks, additional convention facilities, and office space.
Macau is also becoming more family-oriented. The push seems to be working, as Morgan Stanley says the 15-year-old and younger demographic has been the fastest growing group over the past two years. "This can be explained by increased hotels in the Cotai area, which has more non-gaming facilities for families," said the analysts.
Similar Guides On This Topic