Macau Operators Eyeing Imminent Break-Even as China Travel Controls Loosen
Posted on: August 17, 2020, 12:43h.
Last updated on: August 17, 2020, 01:52h.
Break-even, on earnings before interest, taxes, depreciation and amortization (EBITDA) basis, is beckoning for Macau's six concessionaires. That's as China resumes issuing tourist visas for entry into the world's largest casino center.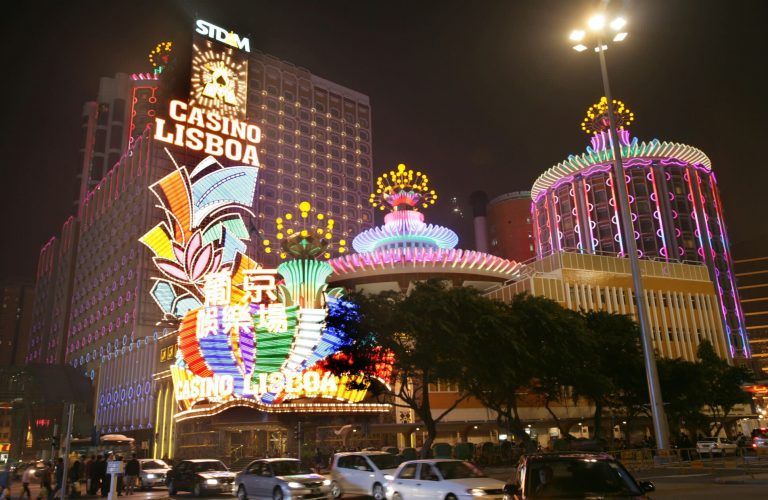 In a new research report, Bernstein says Macau operators could see break-even EBITDA in "mid-autumn," and it will take revenue returning to 35 percent to 40 percent of levels seen in the last three months of 2019 to get there.
Although a specific timeline for the return to break-even wasn't given, mid-fall would imply October, the first month of the fourth quarter. That jibes with commentary issued by analysts over the course of 2020, noting it would likely be the final three months of this year before Macau operators see any noticeable rebound in gross gaming revenue (GGR).
The special administrative region's (SAR) 2020 GGR numbers are well off last year's tallies due to a 15-day shutdown in February and subsequent implementation of strict travel controls that kept away gamblers from mainland China and Hong Kong, two vital feeder markets. However, analysts remain bullish on the SAR's recovery prospects, saying the Chinese territory will rebound more rapidly than Las Vegas.
Lingering Risks
Last week, shares of Macau companies, including Las Vegas Sands (NYSE:LVS), Melco Resorts & Entertainment (NASDAQ: MLCO), and Wynn Resorts (NASDAQ:WYNN), notched big gains on news that Guangdong province will resume issuing individual visit scheme (IVS) permits on Aug. 26. The rest of mainland China is slated to do the same on Sept. 23.
China restarted tourist visa issuance for Zhuhai residents on Aug. 12, a move that boosted visits to 7,000 per day, according to Bernstein. However, the research says there are still risks to Macau's recovery efforts.
Although the overall situation appears to be under control, there is a risk of derailing the Macau, China travel bubble timetable if more cases were to lead to serious contagion," said the brokerage firm.
On Aug. 14, a new coronavirus case was documented in Shenzhen. Following a round of mass testing, local authorities discovered two more cases.
Sensible Forecast
The call for a mid-fall move to break-even is practical when considering operators will only get a few days of benefit this month from Guangdong reissuing IVS permits. The same is true for the rest of the mainland's potential impact on Macau GGR in September.
Additionally, it's taking authorities about a week to process IVS requests. For August, Bernstein is forecasting another GGR decline of at least 90 percent, as average daily revenue is off 96 percent year-over-year through the first 16 days of the month.
As visits rebound, analysts could turn their attention to what demographic is driving the Macau recovery, mass market or VIPs. If it's the former, Galaxy Entertainment and Las Vegas Sands would likely benefit, because they're the dominant mass market operators in Macau.
Similar Guides On This Topic