Macau Junket Model May Be On Borrowed Time
Posted on: December 7, 2014, 08:00h.
Last updated on: December 5, 2014, 05:57h.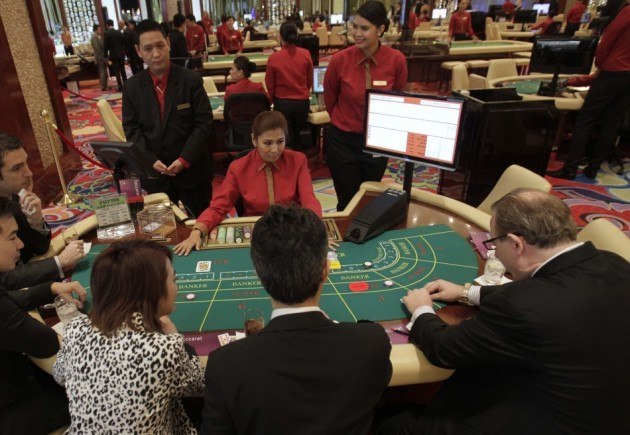 Macau has flourished in large part thanks to junket operators that can set up trips for wealthy Chinese gamblers and direct them to the high-stakes private rooms at casinos in the territory.
Because it's not easy to get large sums of cash off of the Chinese mainland, the junkets have also traditionally taken on the role of lenders for their clients, loaning them the money they need to play high stakes baccarat or other games.
But those loans may be running the junkets out of business. According to reports, junket operators are now routinely finding that clients are taking a year or more to pay back billions of dollars in loans, an amount that is quickly making it unprofitable for those operators to stay in business.
Gambling debts are illegal in China, making it difficult to recover debts from those that refuse to pay them.
Corruption Crackdown, Slower Economy Have Hurt Junkets
The problem has been exasperated by a crackdown on corruption that has made it harder to get new VIP gamblers to play in Macau, as well as a general slowdown in China's economy that may hurt both casino play and make it harder for those who owe money to pay it back.
While formerly, most debts were collected in 30 days, one major junket operator has reportedly told investors that 30 percent of their outstanding debt is now over a year old, and that monthly installment payments were starting to become common in lieu of lump sum repayment.
"The business model looks near-broken," said Standard Chartered analyst Philip Tulk.
The biggest problem comes from Chinese officials with the power or influence to effectively avoid paying back their debts. For instance, wealthy Chinese coal tycoon Lu Zhong Lou supposedly owes as much as $450 million to junkets and other lenders, though Reuters wasn't able to verify that amount.
Junket operators say that Lu's wealth and influence make it almost impossible to collect debts if he isn't willing to pay them. In October, two of his creditors were even detained for unclear reasons.
"Currently it is hard enough to collect debts from low-ranking state executives let alone from the higher ranked ones," said Peter Wong, director at Total Credit and Risk Management Group. "How do you pressure them? You can't."
Junket operators have tried shaming debtors, and others have tried to visit debtors in mainland China in an attempt to seize assets or apply pressure. These efforts are sometimes successful, but many gamblers still avoid repaying their bets.
Still, there are some who believe that the junket business will still be profitable in the long term. The Iao Kun Group, a large junket operator that posted an operational loss of about $1.1 million in the third quarter of 2014, has made a point of trying to acquire smaller junkets going forward as a way to extend their business.
Even that may be a form of diversification for the company, however: they appear to be looking beyond just Macau to destinations like Vietnam, the Philippines and Korea as potential destinations for VIP clients.
If the Macau junket model and the industry were to dry up, that would probably leave the onus to lend money to high rollers on the casinos themselves.
That's something casino owners would rather avoid: right now, the failure of some clients to pay their debts to junkets has no impact on their bottom line, but if they became the lenders, they might have to write off significant losses if VIPs refused to pay.