Macau Government Reviewing All Aspects of Gaming Industry Ahead of Licensing Renewal Period
Posted on: December 5, 2017, 03:00h.
Last updated on: December 5, 2017, 12:26h.
The Macau government will soon need to decide the future of the enclave's gaming industry, and to help assist in that critical decision-making process, administration officials have commissioned a study to examine all facets of the market to reach a recommendation on just how big of a role casinos should play in the local economy.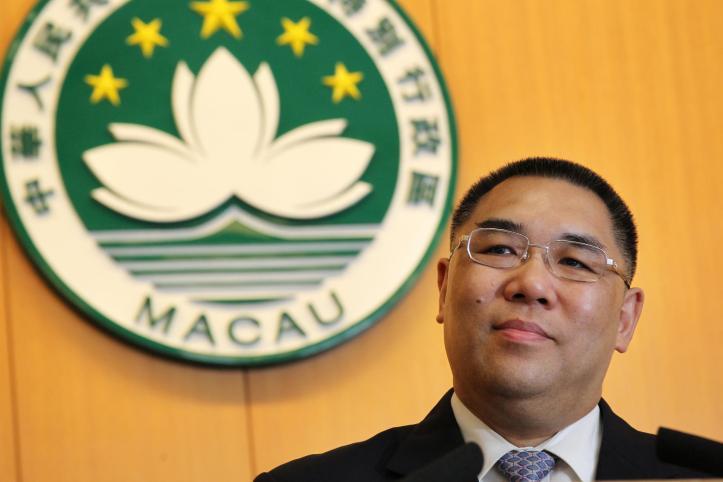 Talking with reporters after an Economic Development Committee meeting, lawmaker Davis Fong Ka Chio told GGRAsia that the University of Macau has been selected to conduct the gaming investigation. Davis oversees the school's Study of Commercial Gaming Institute, and was appointed to the Macau Legislative Assembly in September by Chief Executive Fernando Chui.
Fong explained that the university study will review how gaming can best serve Macau. That includes providing recommendations to the Macau government on whether all six current licensees should be renewed in the coming four years, and if additional permits should be issued.
Macau Makeover
MGM China and SJM Holdings will see their gaming licenses expire in 2020. SJM is billionaire Stanley Ho's casino empire, which held a monopoly on Macau gambling for four decades until the enclave welcomed commercial operators in 2001.
The Chinese operating arms of Las Vegas Sands and Wynn Resorts will see their licenses expire in 2022, along with Hong Kong-based Melco Resorts and Galaxy Entertainment.
All six operators are expected to see their permits renewed, but much is unknown surrounding the market's next regulatory structure. Junket businesses that collude with the operators to bring high rollers from the mainland to the enclave are under the heaviest scrutiny, as junkets are what attracted scrutiny from the Chinese government and led to gross gaming plummeting from $45 billion in 2013, to $27.9 billion last year.
Macau is hoping to keep federal inspectors out of its region in the years ahead. Local officials are trying to ease concerns of the People's Republic that junkets are aiding its well-to-do citizens in moving their wealth out of the mainland's heavily taxed control and into the Macau port by imposing more stringent technological controls to monitor the touring groups' finances.
Fong said the gaming industry report will be broken into two parts. That includes focusing on locals' views on the integrated casino resorts and gambling venues, and how to best develop, and potentially expand, gaming across the region.
Expansion Odds
Jorge Godinho, a gaming law professor at the University of Macau who is expected to collaborate on the report, said during a recent event that the enclave should forego renewing the six licenses in favor of expansion permits to the third-party operators that are presently forced to collaborate with the licensees.
"There should be a new public tender, for a higher number of gaming concessions." Godinho opined. "From a political and economic standpoint, the exceptional extension of the current concessions is not desirable."
Though there are only six licensed casino operators, gambling venues are found all over Macau and the Cotai Strip. Smaller venues reach partnerships with the six entities to piggyback on their licenses to operate slots and table game.