Macau Gaming Revenue Benefits From New Resorts' Fanfare
Posted on: October 3, 2016, 01:00h.
Last updated on: October 3, 2016, 11:46h.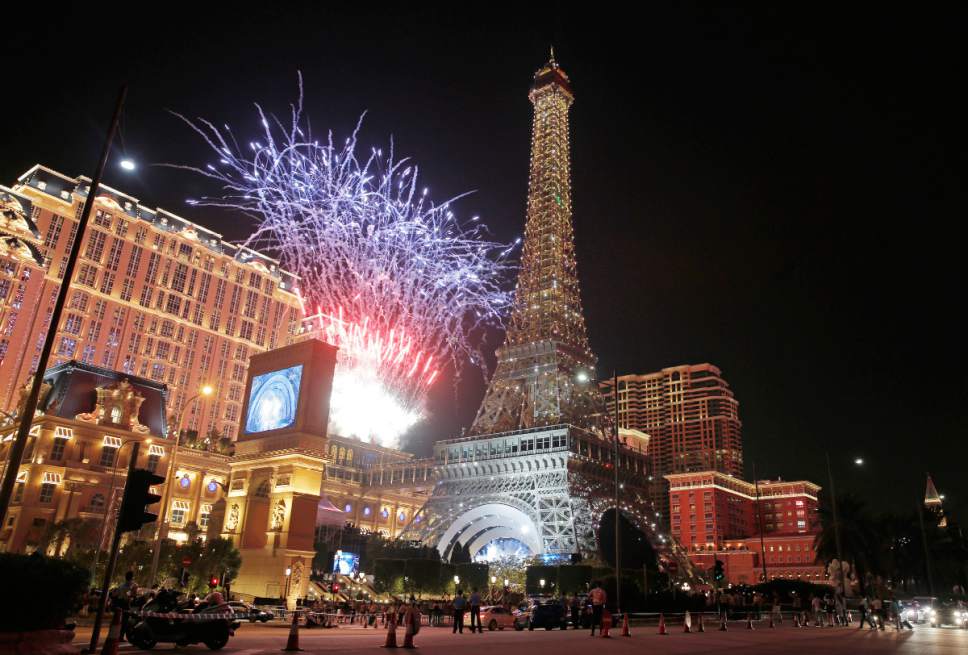 Macau gaming revenue in September totaled 18.4 billion patacas ($2.3 billion), a better-than-expected 7.4 percent rise.
Following two years of monthly declines, September marks Macau's second straight year-over-year month in the black. The welcomed financial reversal is perhaps a surprise to some as China's federal government continues to restrict VIP junket operators bringing the mainland wealthy to the special administrative gaming region.
The 7.4 percent return comes on the heels of August's 1.1 percent gain.
Macau casinos overcame dwindling revenues from VIP players by attracting lower-level gamblers and general tourists.
Macau's local government has stressed the importance of appealing to the more leisure traveler. Resorts have obliged by implementing more family oriented attractions, and have been forced to reduce hotel rates as demand lessened.
But Macau's recent resurgence could be severely hampered should Premier Li Keqiang, China's lead economic policymaker, visit in the coming months. Many believe Keqiang is likely to soon evaluate the government's VIP restrictions and could implement even sterner policies.
Macau for the Wynn
Steve Wynn's $4.1 billion Wynn Palace resort, which opened on August 22, played a key role in Macau successfully attracting casual gamblers.
Dubbed one of the "20 Most Anticipated Hotel Openings of 2016" by Forbes, the mammoth Cotai Strip resort features, in addition to retail and dining options, a "SkyCab" and eight-acre performance lake.
The "SkyCab" tramway lifts visitors over the lake below as lights and fountains light up the sunset during the evening performance.
Wynn Palace helped charm both recreational gamblers and general visitors to Macau.
And less then a month later, Sheldon Adelson, another Vegas billionaire, opened The Parisian. The $2.5 billion Las Vegas Sands resort is just a mile from Wynn Palace.
The Parisian is catering to non-VIP players by featuring a half-scale replica of the Eiffel Tower, "Qube Kingdom," a 20,000-square-foot children's play area, and "Aqua World" waterpark.
Bringing new casual gamblers and their families to Macau paid dividends in September, but analysts are still uneasy.
"We are concerned with the sustainability and quality of the gross gaming revenue improvement," financial analyst Richard Hung told Reuters.
Golden Week
October seems poised to follow in August and September's gaming revenue footsteps.
China's National Day of the People's Republic, officially a three-day holiday that runs from October 1-3, is expected to generate over $70 billion in spending. The annual holiday is a paid three-day affair for workers, but the vast majority of the population takes the entire week off.
Dubbed "Golden Week" by economists, nearly 590 million Chinese are forecast to travel. That's almost half of China's population, and if those predictions are realized, would equate to a 12 percent bump on 2015.
Macau is hoping many will come to the city and visit its casinos. Numerous casino resorts put together special hotel packages for Golden Week.
"I think the casino resorts here will attract a stronger occupancy compared to the non-casino hotels," Travel Industry Council of Macau President Andy Wu Kuong told GGRAsia, a leading Asian casino industry media outlet. "Since last year, we've seen a double-digit decrease in the number of Chinese package tour visitors that came here."
Most Read