Macau Shutters Casinos For Two Weeks as Coronavirus Case Count Reaches Ten
Posted on: February 4, 2020, 08:11h.
Last updated on: February 4, 2020, 10:01h.
Macau Chief Executive Ho Iat Seng said Tuesday the Special Administrative Region's (SAR) gaming venues will be closed for two weeks, as the number of coronavirus cases there has ballooned to 10.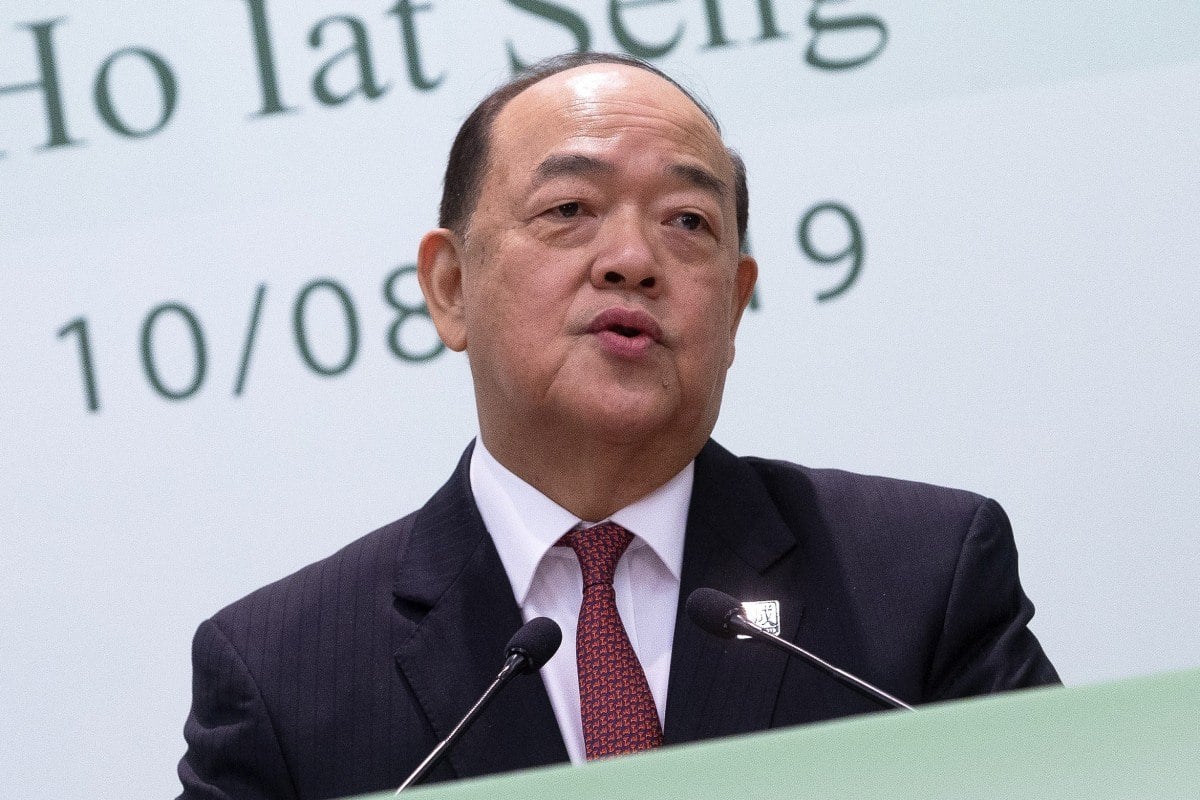 For several days, the number of documented instances of the respiratory virus on the peninsula was steady at seven. But more recently, that figure climbed despite a slew of travel restrictions largely preventing gamblers from accessing the peninsula from mainland China and Hong Kong, among other regions.
We will suspend the gambling industry and related casino businesses for half a month," said Seng earlier today.
Of the 10 cases of the "Wuhan virus" on the peninsula, seven involve visitors from the mainland, while the other three are Macau residents. Globally, there are now more than 20,000 confirmed cases of the virus and 425 deaths, 423 of which occurred in China, with one apiece in Hong Kong and the Philippines.
Fighting Off Bad News
Macau's six concessionaires are coming off a dismal January. Gross gaming revenue (GGR) in the only Chinese territory where gambling is legal slumped 11.3 percent, representing the worst month since September.
Prior to Sang's announcement that casinos will close for half of this month, analysts were forecasting a brutal February. Some were projecting a jaw-dropping 60 percent GGR decline, due in part to visa restrictions implemented by Beijing in the wake of the coronavirus. Last month, Chinese policymakers issued a temporary halt on issuance of the Individual Visit Scheme (IVS), the primary travel permit used by gamblers from China's affluent cities to access Macau.
Although bad news is piling up for operators, financial markets appear to be indicating it's already baked into gaming stocks.
As of this writing, all four of the US-listed Macau operators – Las Vegas Sands (NYSE:LVS), MGM Resorts International (NYSE:MGM), Wynn Resorts (NASDAQ:WYNN), and Melco Resorts & Entertainment (NASDAQ:MLCO) – are trading higher following Seng's closure announcement, and the first three are each up more than two percent.
Been Here Before
The coronavirus outbreak represents at least the third epidemic to test Macau's gaming industry this century. In 2002, the Chinese government opened the peninsula to foreign competition. Soon after, the SARS pandemic struck, killing nearly 800 while costing $50 billion in lost global economic output.
Then in 2009, the swine flu outbreak occurred against the backdrop of the global financial crisis. Following both instances, Beijing – as it has this year – moved to prop up Macau's economy. In fact, the SARS outbreak led to the creation of the aforementioned IVS as a means of enticing those on the mainland to visit Hong Kong and Macau.
Over the past two days, the Peoples Bank of China (PBOC), that country's central bank, has injected nearly $243 billion into the world's second-largest economy in a bid to bolster investor confidence. It's also widely rumored that an interest rate reduction is in the offing.
Heading into 2020, conventional wisdom dictated that China needs to keep GDP growth at six percent or higher in order for Macau GGR to bounce back in earnest.