Macau Extends Winning Streak to 14 Months, September Casino Earnings Jump 16 Percent
Posted on: October 2, 2017, 02:00h.
Last updated on: October 2, 2017, 04:38h.
Macau casinos generated $2.66 billion in gaming win during September, a 16.1 percent increase compared to the same month in 2016. Financial analysts had anticipated a gain of between 11 percent and 17 percent.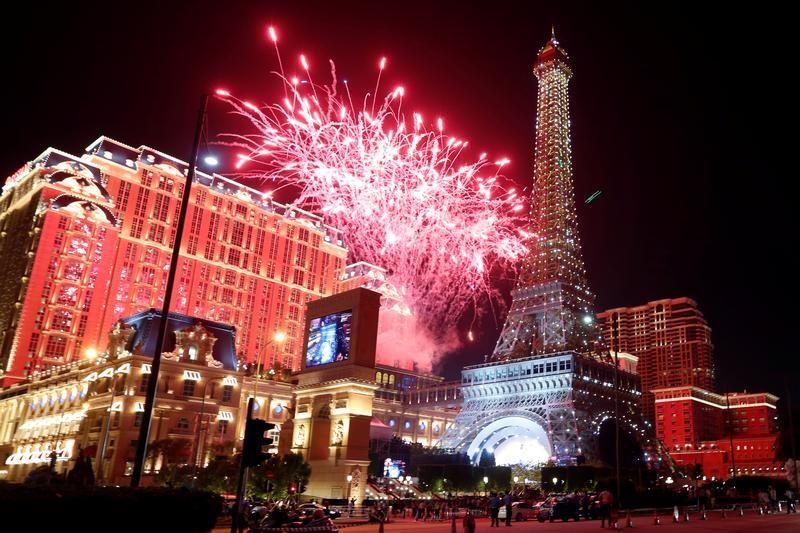 The official data from the city's gaming regulator shows that Macau casinos were able to quickly bounce back from two deadly weather events in August that damaged resorts and caused closures. The financials are welcomed news, as Macau kicks off Golden Week, which began yesterday, a weeklong holiday in China that has resorts booked solid.
September was Macau's 14th-straight month that saw gaming win increase year over year.
Through September, accumulated gross revenue is up 18.8 percent in 2017. Total win is at MOP 193.38 billion ($24.04 billion).
VIP Back in Play
After a two-year slump credited to People's Republic President Xi Jinping's anti-corruption crusade that extended to junket companies moving China's wealthy elite from the mainland to the country's special gaming enclave, VIP play is slowly returning.
According to analysts at Morgan Stanley, smaller junket groups are beginning to resume operations, and Suncity, the region's largest junket operator, anticipates its annual revenue to finish up as much as 35 percent when 2017 is all said and done.
While Macau casinos began diversifying their amenities and attractions in an effort better appeal to the mass market and become less reliant on VIP play, gaming will always reign supreme, and the high roller is still king. Resorts from downtown Macau to the Cotai Strip cater to the upper echelon guest, and value the quality of patrons over quantity.
Pot of Gold
Macau's gaming and hospitality industry seems to be approaching the end of the rainbow after a nasty financial storm rained on the enclave's riches from 2014 through 2016. Casino floors plummeted from $45 billion in 2013 to $28.8 billion in 2015, and 2016 tallied a little less than $28 billion.
But gambling dollars are returning in a big way.
With Golden Week underway, resorts are clamoring for the guests with the deepest pockets. "Based on our conversations with junket operators over the past week, as well as similar casino operator commentary, October's Golden Week holiday is shaping up to be exceptionally strong," Union Gaming analyst Grant Govertsen said in a note.
The weather might keep visitors inside their respective resorts, as rain is in the forecast the entire week. That could be good for keeping seats on the casino floor occupied.
The Macau Tourism Office estimates that 1.2 million travelers will descend on Macau during the October 1-8 holiday. Industry analysts are hoping that the 2017 Golden Week is the best since 2014.
For October, Union Gaming is forecasting GGR to come in at just under $3 billion, which would mark Macau's highest single month since November of 2014. To highlight just how far south gaming went during Jinping's crusade, the lowest monthly total in 2013 was $3.33 billion, and the highest was more than $4.5 billion.   
Similar Guides On This Topic