Macau Casinos See Revenues Slide 9.5 Percent in April, Making for 23rd Straight Red Month
Posted on: May 2, 2016, 12:55h.
Last updated on: May 2, 2016, 01:14h.
Macau casinos have now seen their revenues drop for the 23rd straight month, as the special administrative region in China continues to struggle to find ways to offset disappearing income from VIP junket operators being forced out by government policies.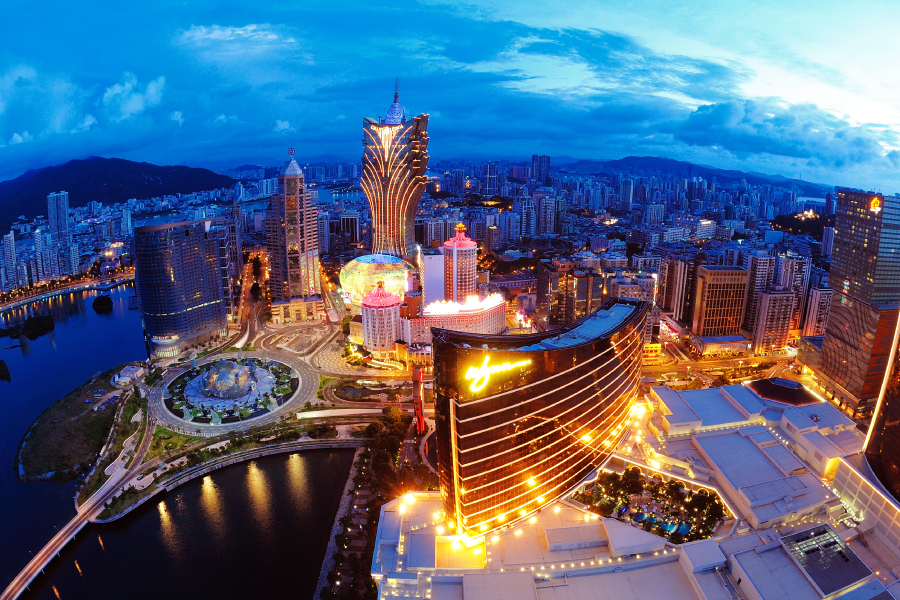 The Asian gambling epicenter, Macau generated just 17.3 billion patacas ($2.2 billion) in April, a 9.5 percent drop from the same period in 2015. Considering that in 2013, Macau collected $45.2 billion in revenue, or about $3.76 billion each month, it's clear that Chinese President Xi Jinping's anti-corruption campaign is working.
At least for him, it is.
From 2003 until 2014, VIP junket operators catered to high-stakes gamblers by bringing them to Macau casinos, often from Hong Kong, and lending them money. These operators acted as facilitators with the region's casinos, offering players free lavish accommodations and other perks as additional lures.
China's "socialist" leaders began cracking down on junket operations in 2014, as the scheme is also allegedly used by wealthy citizens and small and medium-sized companies to move money out from under the government's control.
The irony of Xi's brother-in-law and other top officials being called out as a Panama Papers topic recently cannot be lost on any of those who have lost money because of the president's so-called "anti-corruption" policies.
Bad News Could Have Been Worse News
Now nearly two straight years in the red and with revenues down almost 10 percent, there wouldn't seem to be much reason for optimism. However, the latest Macau casino revenues report isn't all gloom.
That's because gaming estimates had actually predicted an even worse outcome, predicting that April would be down some 13 to 14 percent.
"The casinos produced another reasonable monthly revenue performance in what is a seasonally slower shoulder month," Bloomberg Director of Asian Research Tim Craighead told the financial media outlet. "It still looks to us that the business is [actually] stabilizing."
Macau casinos brought in $28.8 billion in 2015, which was 34 percent less than the market did in 2014, when it generated $43.9 billion.
"April 2016 actually notably outperformed what we've seen on a sequential basis the last three years," Union Gaming Asia Equity Research Director Grant Govertsen told GGRAsia. "The stability story is clearly intact."
Macau's Reinvention
Once largely focused on gambling and gambling alone, Macau is slowly but surely beginning to take a page out of the Las Vegas playbook in an effort to make the region more diverse and less dependent on gaming only.
The Las Vegas Sands-owned Sands Macao, Venetian Macao, and Sands Cotai accounted for 57 percent of the company's 2015 revenues. CEO Sheldon Adelson's fourth Macau property, the Parisian Macao, will feature a half-scale Eiffel Tower when the new resort opens later this year.
Adelson's billionaire colleague Steve Wynn is also heavily invested in the area. In addition to Wynn Macau and Encore at Wynn Macau, the Wynn Palace is scheduled to open next month. The new venue will try to entice tourists with its air-conditioned SkyCab, a cable car ride that traverses an eight-acre "Performance Lake."
Though VIPs still represent a critical component of Macau casino revenues, junkets are also rethinking their marketing strategies and beginning to venture away from only catering to the ultra wealthy, in favor of a more middle class tourist-centric audience.
Bloomberg's Craighead theorizes that the government's suppression on junkets could actually be beneficial to Macau in the long run. He believes forcing operators and casinos to gear their efforts toward a more widespread base will lay the foundation for a "sustainable mass-market business" model, much as it has in Las Vegas, where the strategy has been instrumental in the city's post-recession bounce back.