Macau Casino Stocks are Again Deeply Discounted
Posted on: November 13, 2023, 03:58h.
Last updated on: November 14, 2023, 09:04h.
Third-quarter earnings updates from the six Macau concessionaires were mostly strong. But shares of the casino operators haven't reacted, and the stocks are now unusually discounted.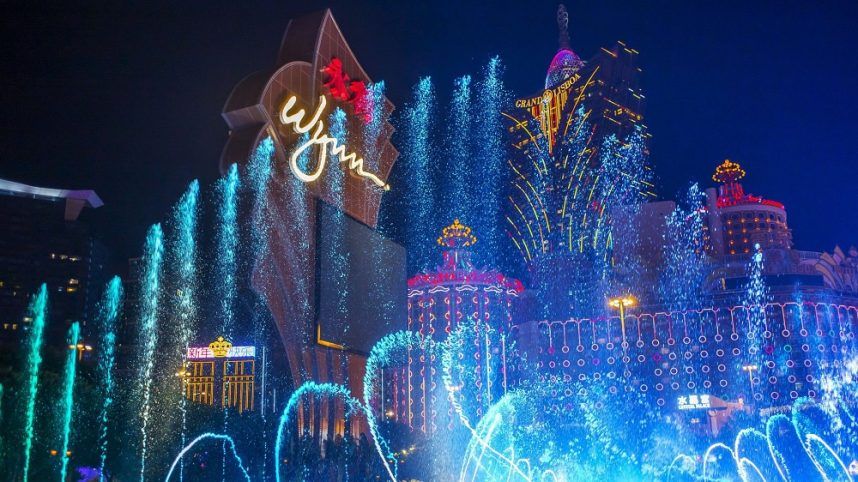 So much so that the combined market capitalization of the six gaming companies doing business in the Chinese enclave is back to where it was a year ago, and still half the figure seen prior to the onset of the coronavirus pandemic. In a new report to clients, a team of JPMorgan analysts observed that the aggregate market value of the six concessionaires is $59 billion, or 62% above the market cap of Sands China parent Las Vegas Sands (NYSE: LVS).
The six Macau operators are Galaxy Entertainment, Melco Resorts & Entertainment (NASDAQ: MLCO), MGM China, Sands China, SJM Holdings, and Wynn Macau.
While Galaxy and Wynn Resorts (NASDAQ: WYNN) Wynn Macau unit recently missed third-quarter earnings before interest, taxes, depreciation, and amortization (EBITDA) forecasts, analysts are perplexed regarding the low multiples seen across the group, particularly when considering news flow is broadly positive.
'Overly Punitive' Treatment of Macau Casino Stocks
Shares of Macau operators started in 2023 in strong form. But that's recently given way to repudiation of the group. The JPMorgan analysts argue that's been too harsh.
The combined market cap of the six operators is only US$59 billion, back to where it was a year ago, and this feels to us overly punitive," wrote the analysts.
Adding to the bank's thesis are the points that the darkest clouds that previously hindered Macau casino stocks are in the past and that several of the operators are generating enough free cash flow (FCF) to more than cover debt obligations taken on to stay afloat during the pandemic.
"We understand valuations alone may not drive the stocks in this market, but we can't help but think these stocks are oversold. At the current level of FCF yield … just the cash flow paying down debt should generate ~15% annual returns on equity for names such as MGM, Wynn, and Melco. We see great value in Macau names," added the JPMorgan analysts.
Macau Casino Stocks May Be Historically Cheap
In the U.S., a growing chorus of market participants claim small-cap stocks are historically inexpensive. The JPMorgan analysts argue the same is true of Macau gaming equities.
As far as valuations go, many of these names are actually trading at historical trough multiples," according to the bank. "This, to us, is really compelling because: (1) gaming licenses have been fully renewed, which removed the biggest overhang for the sector in the past decade; (2) the business mix today is better than ever before, with ~90% of revenues coming from mass and non-gaming that are higher-margin, more stable and more predictable than VIP; and (3) we see limited downside risks to consensus, even under reasonably conservative macro scenarios."
Specific to Las Vegas Sands, Melco, MGM, and Wynn, investors benefit from geographic diversification. However, LVS, Melco, and Wynn heavily depend on Macau for the bulk of their EBITDA and revenue.