Macon County, Georgia Says Gambling Raids Have Aided Community Programs
Posted on: September 2, 2016, 01:15h.
Last updated on: October 12, 2016, 08:38h.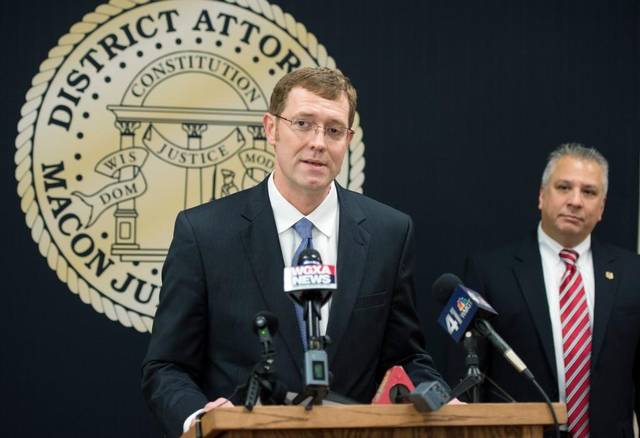 Macon County in Georgia wants it residents to know that the over $1 million in lawsuit settlements it's received stemming from a 2014 gambling raid is being well utilized.
This week, Macon Judicial Circuit District Attorney David Cooke announced how the funds were being spent after his office received an Open Records Act request.
Posted on his official government website, Cooke revealed that over the last two years the money has been used to pay for witness travel, surveillance and investigative equipment, improvements to police gear, and multiple donations to local charities and organizations.
"I am proud of the way we have used these resources for the benefit of our community. We have had the opportunity to assist agency partners who help victims of domestic violence, sexual assault and child abuse," Cooke said at a press conference.
"We intend to keep using this money for those kinds of purposes," Cooke explained. The local district attorney also explained that while the money is going to vital programs, it's also sometimes used for run-of-the-mill expenditures like office supplies.
Macon received $1.2 million after 10 Bibb County stores agreed to a racketeering settlement with Cooke. Bibb County is part of Cooke's judicial circuit region, which is located about 80 miles southeast of Atlanta.
More Where That Came From
Georgia has a lottery and charitable gaming, but bars pari-mutuel, tribal, commercial, and racetrack gambling. The exception comes by way of coin operated amusement machines that are readily available in convenience stores.
Instead of cash payouts, the machines provide bettors with the chance of winning in-store merchandise and fuel credits, as well as free lottery tickets. The machines fall under the oversight of the Georgia Lottery.
Cooke discovered that the self-reporting revenue practiced in Georgia was being taken advantage of by storeowners. Cooke's office is taking the lead in a statewide crackdown on the amusements, and the financial penalties are going to likely fund Macon County for years to come.
Cooke is splitting those monies with other counties that aid and assist in the investigation. The Georgia Department of Revenue and judicial jurisdictions of Towaliga, Pataula, Coweta, Southwestern, and Flint have all received payments.
In terms of charitable donations, $14,790 was given to the Family Counseling Center, $7,665 to the Crescent House child abuse center, and $20,272 was used for repairs at the Crisis Line and Safe House organization.
Revenues Redo
Since July 2015, Georgia has been monitoring gaming machine revenue through a new centralized computer network. No longer are stores self-reporting.
The discrepancy in revenue is shocking.
During the 2014/2015 fiscal year in Georgia, storeowners told the state around $1.3 billion went into the machines.
The first full year of the centralized computing system concluded June 30 for the 2015/2016 fiscal calendar. The revenues came in at $2 billion.
That's an alarming difference of $700 million between self-reporting data and the computer program. "Looking at the disparity in the numbers, any reasonable person would conclude that fraud is involved," Cooke said recently.
There are ongoing investigations surrounding the gaming machines in 33 Georgia counties.
Similar Guides On This Topic