Lucky Dragon Shutters Casino Floor, Asian-Themed Resort Plans 'Repositioning'
Posted on: January 5, 2018, 01:00h.
Last updated on: January 5, 2018, 08:09h.
The Lucky Dragon hasn't been spewing the hot revenue fire its investors hoped for since it opened its doors a year ago last month.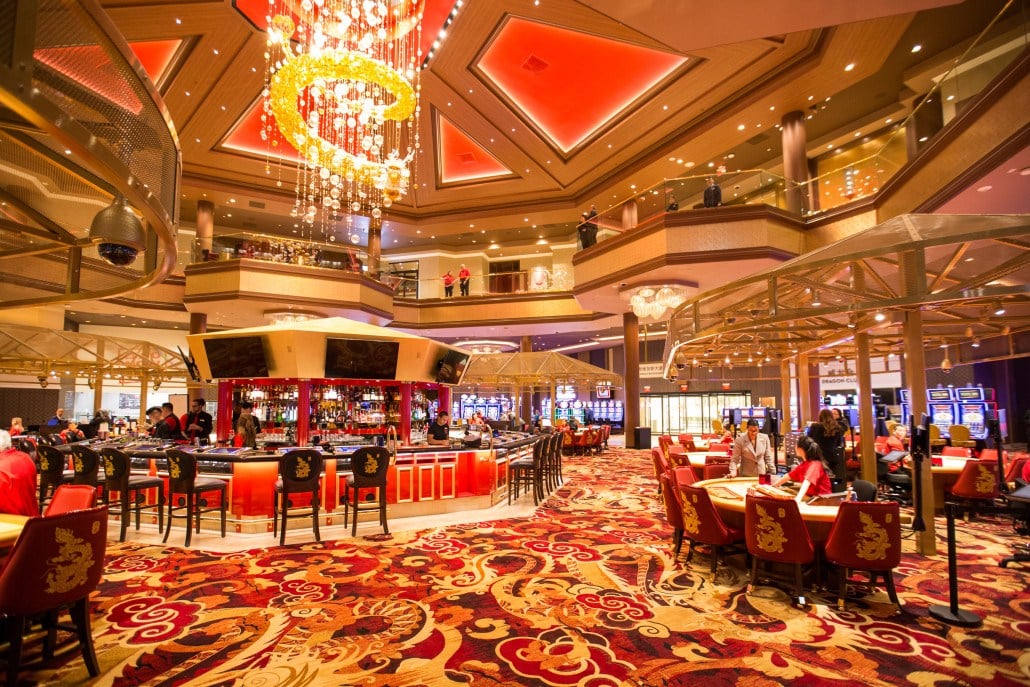 In mid-December, reports surfaced that the 203-room boutique hotel and 27,500-square-foot casino floor were struggling. Yesterday, those rumors were confirmed when gaming at the Lucky Dragon was suspended, and most of the restaurants closed.
A paper taped to the casino doors read, "Casino temporarily closed." Online, the resort said in a Facebook post, "Lucky Dragon & Casino is beginning the process of repositioning and, in doing so, will have a reduction in staff while it temporarily closes all gaming and restaurant operations."
The hotel and gift shop will remain open for business, as will Cha Garden, the resort's lobby tea and bar area. The resort said those terminated this week will have first dibs on regaining employment when the property reopens, which is scheduled to happen in six months.
The Lucky Dragon is owned by an entity called the Las Vegas Economic Impact Regional Center. The investment vehicle utilizes the US federal government's EB-5 visa program, which offers foreigners and their families an opportunity for permanent residency status in exchange for a minimum investment of $500,000 in a project that hires at least 10 people.
The casino catered towards Asian guests, with employees fluent in a variety of languages, and the "whole place feng shui'd," according to COO David Jacoby.
Feng shui, an ancient art often used in even modern Asian architectural design, is meant to enhance energy for good fortune and positive outcomes based on positioning of buildings and interior design aspects.
Location Location Location
When it opened in November 2016, it was the first Las Vegas casino built from the ground up in some six years. Now it's the city's most recent casualty, albeit hopefully a temporary one.
Located on West Sahara near the Strip's northern end, the casino sits in an area of Las Vegas Boulevard that has struggled to regain its footing post-recession.
It sits adjacent to SLS Las Vegas, another fiscally distraught resort. Head south on the Strip, and the massive Fontainebleau remains vacant and unfinished. Continue on, and the large parcel of land that is still planned to one day become Resorts World Las Vegas remains largely vacant.
Uncomplimentary Offerings
While low pedestrian traffic in the immediate area surrounding Lucky Dragon presumably played a role in its failure, a recent story from the Las Vegas Review-Journal says that might not have been the only reason.
An investigative report by the media outlet found that while baccarat tables were rather empty at Lucky Dragon, across the Strip at SLS, there was plenty of action. Gamblers told the RJ that there were simply more incentives and comps at SLS.
Investors in the Las Vegas Economic Impact Regional Center are not responsible for day-to-day operations. Instead, the parent entity is led by a seven-person executive team.
William Weidner, who served 14 years as the COO of Las Vegas Sands, is part of that team. Andrew Fonfa, the developer of Allure Las Vegas, currently serves as the Lucky Dragon CEO. Allure, a residential condo complex, sits next to Lucky Dragon: in fact, the two properties are connected and the casino was originally planned as Allure's second tower.
Similar Guides On This Topic