Lottoland Launches Bitcoin Lottery With 1,000-Coin Jackpot
Posted on: December 19, 2017, 05:00h.
Last updated on: December 19, 2017, 02:59h.
Lottoland says its bitcoin lottery game is the first licensed random draw format offering up the cryptocurrency as a jackpot.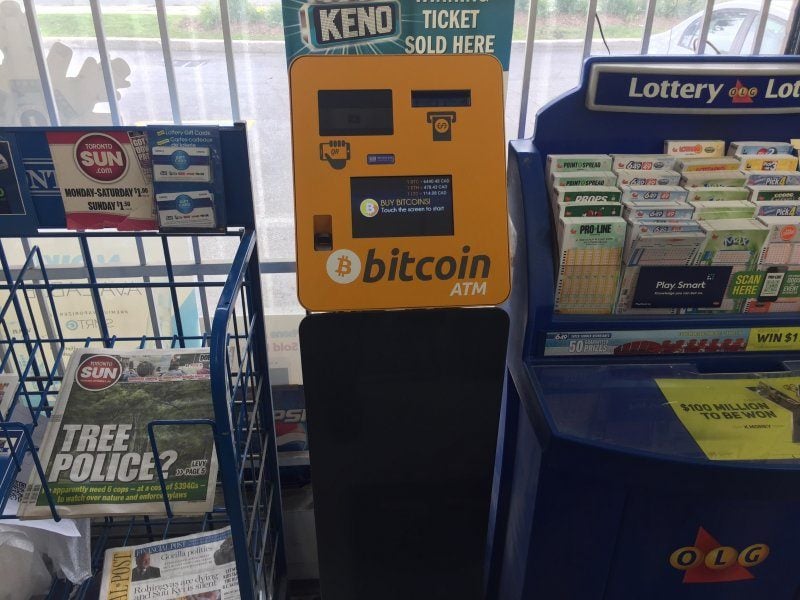 Licensed in the gaming-friendly British Overseas Territory of Gibraltar, Lottoland held its first Bitcoin Lotto yesterday at 8:30 pm GMT (3:30 pm ET). The game is a standard 6/49 numeric draw where players must correctly choose the six winning numbers in order to take the jackpot.
The Bitcoin Lotto debuted with 1,000 bitcoins in the jackpot. With bitcoin trading for around $18,000 as of this afternoon, that means the grand prize was around $18 million. No bettor matched all six numbers on the opening night.
Each Bitcoin Lotto online entry costs €3.50 ($4.15). Lottoland says the odds of winning the jackpot are one in almost 14 million, but the lottery betting company asserts that is 10 times better than winning a EuroMillions jackpot.
"One thousand bitcoins are already worth £14 million today, but might be worth double that by tomorrow," Lottoland CEO Nigel Birrell said on December 18. "Bitcoin is a worldwide phenomenon, and Lottoland is giving our customers the opportunity to get involved."
To highlight the volatility of bitcoin, the £14 million ($18.73 million) jackpot Birrell discussed yesterday, would be worth $730,000 less today, as bitcoin is trading lower.
Bitcoin, stylized as BTC, has garnered plenty of press coverage over the last 12 months. Each coin has soared from a valuation of $792 on December 19, 2016, to over $18,000 today, an increase of nearly 2,200 percent.
Lotta Lotto Hype
Lottoland's claim that its bitcoin lottery is the first licensed draw surrounding the decentralized digital currency is generating headlines, but it's essentially a marketing ploy highlighting the betting company's inclusion of paying out in bitcoin.
Lottoland isn't a lottery operator, nor does it sell lottery tickets or have land-based shops. Instead, the company takes internet bets on the outcomes of regulated government-sponsored lotteries.
Bitcoin Lotto results come from Spain's BonoLoto drawings, which take place each night except for Sunday.
The advantages for players using Lottoland are that payouts are typically completed in one lump sum, and the site can at times provide better odds on games. But critics say Lottoland hurts charities and government programs, as sanctioned lotteries typically benefit some sort of nonprofit organization or mission.
Bitcoin Lotto Prize Table
In addition to the 1,000-bitcoin jackpot for correctly guessing all six numbers, players will collect one bitcoin for matching five numbers, $58.23 for matching four, $5.82 for three, and $1.75 for two. The odd numbers are due to currency exchange rates.
Though Lottoland players aren't in the same pool as actually lottery players who buy physical tickets, the online betting site reduces jackpot winnings when physical ticketholders collect.
Lottoland said on its website that "if there are two Lottoland winners of the Bitcoin Lotto and two winners of the BonoLoto jackpot, the two Lottoland winners would each win 250 BTC."