Microsoft, Nintendo, Sony Will Require Loot Boxes to Disclose Odds Starting in 2020
Posted on: August 10, 2019, 07:00h.
Last updated on: August 10, 2019, 11:17h.
Gamers will have a better idea of what to expect when they open loot boxes next year, as Microsoft, Nintendo, and Sony have all agreed to start requiring publishers to disclose the odds on the randomized crates for all games on their consoles beginning in 2020.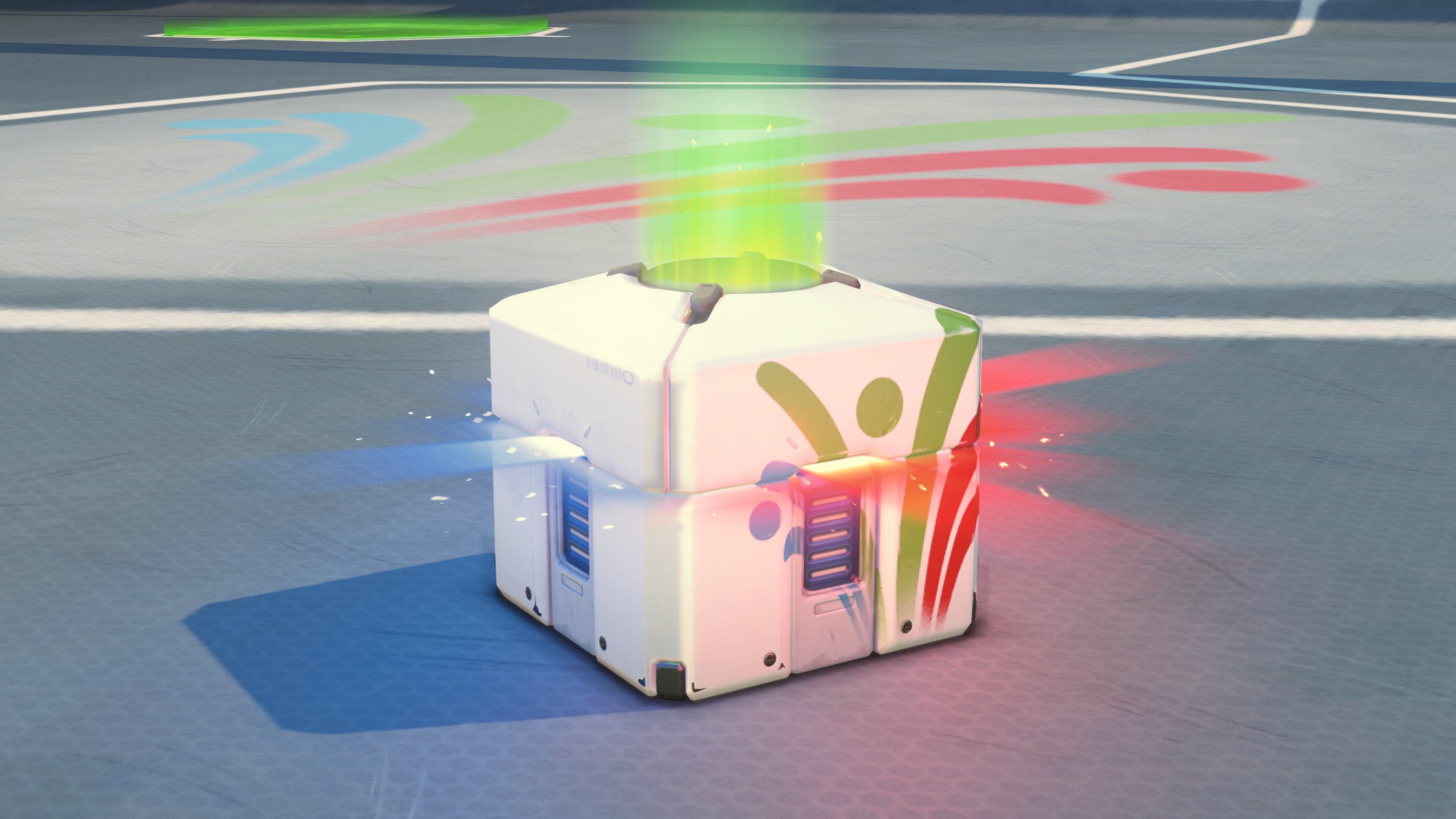 The move, which was announced during an FTC panel on loot boxes in Washington, D.C., was also supported by a number of the largest video game publishers in the industry.
For the uninitiated, a loot box (sometimes called a loot/prize crate) is a virtual item which can be redeemed to receive a randomized selection of further virtual items, or loot, ranging from simple customization options for a player's avatar or character, or such tools as weapons and armor. They require an investment by the player, and thus are considered gambling in some quarters. 
Major Publishers Willing to Play Along
Once implemented, the new rules would apply to both new games and any updates that add loot boxes to existing titles.
"It would require the disclosure of the relative rarity or probabilities of obtaining randomized virtual items on their platforms," Entertainment Software Association (ESA) Chief Counsel Michael Warnecke told reporters.
In a press release, the ESA also announced that several major publishers had pledged to include probabilities for all loot boxes by the end of 2020, including Activision Blizzard, Bungie, Electronic Arts, and Wizards of the Coast, among others.
"Taken together, these disclosures will help reach consumers playing across a variety of games, including PC games and other games delivered outside of the platforms," the statement read.
While those disclosures will be welcomed by critics of loot boxes, many of whom contend that they are essentially gambling products, the FTC panel also revealed that game publishers have encouraged Twitch streamers to open loot boxes for their audiences, sometimes even suggesting that they could provide better odds for the streamer than they do for the general public.
I've definitely been in a room where a publisher said, 'We could do better odds on the packs that this person opens for promotional purposes," Omeed Dariani, CEO of Online Performers Group, which represents a number of streamers, said during the panel. "That's only been one time."
According to Polygon, FTC rules don't currently require companies to disclose they that have changed the odds of loot boxes for certain individuals.
Rocket League Dropping Loot Boxes Entirely
While the controversy over loot boxes rages on, the industry appears to be slowly moving away from the practice. The popular Rocket League – a game that features three-on-three soccer that's played using cars – currently offers randomized crates, but announced earlier this week that it will remove all loot box mechanics by the end of 2019.
The game will still feature in-game purchases, but they will be more in the style of Fortnite – fitting, since Rocket League creator Psyonix was acquired earlier this year by Fortnite developer Epic Games.
"Here at Psyonix, and Epic Games as a whole, we are dedicated to creating the best possible experience for our players all over the world," the company said in a statement. "In pursuit of that goal, later this year we will remove all paid, randomized crates from Rocket League, replacing them with a system that shows the exact items you're buying in advance."
In the long run, loot boxes might also go out of style for regulatory reasons. While government officials in the UK and France have both said that the randomized crates aren't legally considered wagering under their laws, Belgium declared loot boxes to be unregulated gambling, and politicians in the United States have urged the government to take a closer look at the practice in America.