Barcelona, Liverpool Sponsor 1XBET Shuttered in UK Over Link to Cockfighting, Porn, Piracy, and Betting on Kids' Sports
Posted on: August 13, 2019, 02:02h.
Last updated on: August 14, 2019, 08:43h.
1XBET's UK-facing platform has been shut down in the wake of an exposé by The Times that accused the Russian-owned gambling site of promoting a porn-themed casino, offering cockfighting in certain jurisdictions, and permitting bets on sports played by under-18s.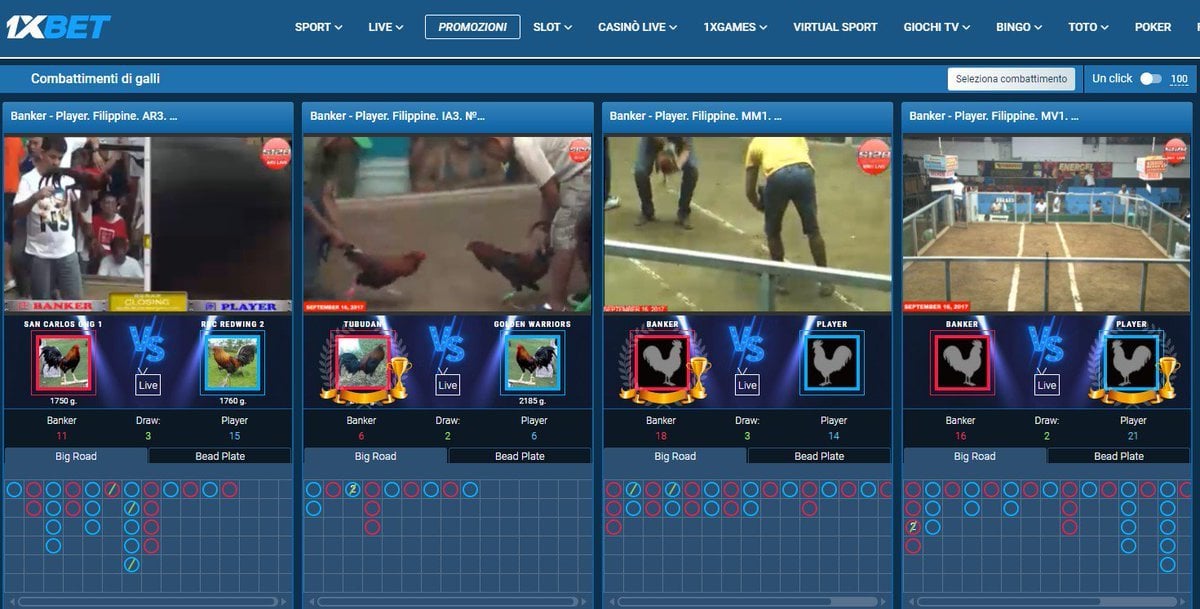 The operator, which last December won "Rising Star in Sports Betting Innovation" at the Sports Betting Community (SBC) Awards, has boosted its global profile recently through promotional deals with some of the world's most elite soccer teams, including Barcelona, Liverpool, Tottenham, and Chelsea.
1XBET does not have full licensing in the UK but operated indirectly through the white-label system, where a website is designed to look and feel like a company or brand, but the contents and services provided on the website are in fact operated and managed by another company.
EPL Allied with Rogue Brands  
The 1XBET brand did business in the UK under a license held by white-label partner FSB Technology (UK) Ltd, which has suspended the platform in response to news that the UK Gambling Commission had launched an investigation into 1XBET's global activities.
The Times' report raises questions about the apparent lack of due diligence by major soccer teams when selecting their sponsorship partners. Fifty percent of EPL teams have jersey sponsorship deals with betting companies this season, almost all of which are brands domestic fans have barely heard of.
They are largely companies unregulated by the UKGC — or licensed under the white-label system — that are using the EPL's global appeal as a springboard into the extremely lucrative but hard-to-reach Chinese market, where the promotion of gambling is illegal.
A quick Google search would have revealed, for example, that 1XBET is one of the world's biggest advertisers on illegal sites that stream EPL games to users for free — exactly the kind of activities the EPL is spending big money to shut down because they damage the value of its media rights.
1XBET's marketing activities also include inserting its branding into bootlegged copies of US cable TV shows as well as into pirated 'cam' videos of feature films that are available for download via torrent sites.
In some jurisdictions 1XBET has offered a product called "Battlecock," where bets are accepted on cockfighting. The Sunday Times reports live streams of the blood sport have been emblazoned with the logos of Chelsea, Liverpool and Tottenham Hotspur, which would surely horrify the teams had they been alert to it.
Who Owns 1XBET?
Meanwhile, its "pornhub casino entices gamblers with topless croupiers," The Times claims. As late as Friday, the newspaper found a 1XBET ad on a pirate website that featured "a cartoon of a topless young woman lying on her back and removing her underwear."
The ad — a violation of at least one British advertising rule that forbids associating sex with gambling — directly linked to FSB Technology's UK-facing 1XBET website.
1XBET was launched in Russia in 2007, is registered in Cyprus, and licensed and regulated (loosely) in Curacao, but its actual ownership is sketchy.
Peter Szyszko, chief executive of law firm White Bullet Solutions, which works with governments to combat intellectual property theft, told The Sunday Times that 1XBET was "on the radar" of law enforcement agencies across the world.
"They are helping to fund sites which in many cases are run by criminal gangs," he said.
Latest Casino Stocks:
Retrieving stocks data...
Retrieving stocks data...
Retrieving stocks data...
Retrieving stocks data...
Retrieving stocks data...