Live! Casino Group Partners With FanDuel for Sports Betting Operations
Posted on: December 13, 2019, 08:18h.
Last updated on: December 13, 2019, 11:26h.
The parent company of the Live! Casino group is partnering with FanDuel to bring sports betting and daily fantasy sports (DFS) to its gaming and entertainment properties across the country.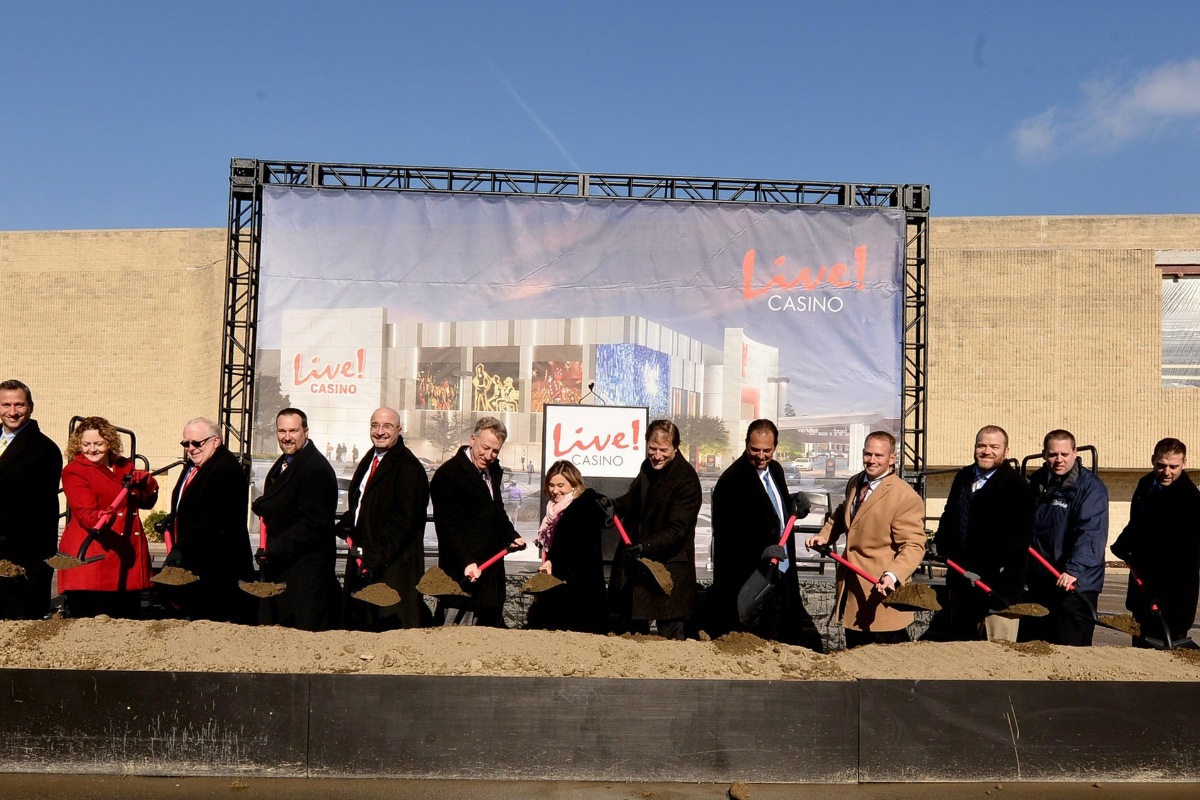 The Cordish Companies, a commercial real estate and hospitality developer based in Baltimore, says FanDuel will be its sportsbook partner at its Maryland Live! Casino, should legal sports betting come to the state.
FanDuel will also handle wagering in Pennsylvania for Cordish, where the company is in the process of building a $700 million casino resort in Philadelphia's stadium district, as well as a $150 million satellite casino in Westmoreland outside Pittsburgh.
FanDuel is already operational in the Keystone State, the sportsbook facilitating sports betting for the Valley Forge Casino Resort in the Philly suburbs. Along with Pennsylvania, the FanDuel sportsbook is up and running in New Jersey, West Virginia, New York, Mississippi, Iowa, and Indiana.
Pennsylvania Sports Betting
Cordish says the Live! Casino and FanDuel partnership will naturally begin in Pennsylvania, where sports betting is legal.
Pennsylvania hasn't created an exactly welcoming sports betting environment for casinos. Licenses cost $10 million, and net revenues are taxed at 36 percent – far higher than the 6.75 percent in Nevada, and New Jersey's 8.5 percent tax on land-based bets and 13.5 percent for mobile.
However, the seemingly excessive one-time fee and ongoing tax is turning away casinos from betting on sports. The positive is that Pennsylvania casinos that build a Category 4 satellite casino can extend their sports betting license to that facility.
Stadium Casino, Cordish's operating entity in Pennsylvania, paid $40.1 million to win the second of five successful satellite casino auctions in 2018. It picked a 15-mile radius centered in Westmoreland County, which is just east of Pittsburgh.
Maryland Odds Long
Legal sports betting continues to spread across the country. Michigan this week became the 19th state to pass laws to govern the gambling activity.
But in Maryland, the issue is legally complex. State lawmakers considered sports betting legislation in 2019, but some voiced concerns as to whether they hold the authority to legalize another form of gambling without the consent of voters.
The answer is, we're not getting an answer. The attorney general doesn't have an answer," Maryland Delegate Eric Ebersole (D-District 12) said earlier this year.
Maryland lawmakers pondered placing sports betting under the state lottery's jurisdiction as sort of a workaround solution. Ebersole said the consensus among his constituents was that the scheme wasn't the best path forward, and potentially not even legal.
The Maryland Constitution requires that any change to gambling laws be accompanied with voter ratification during a general election. The next general election is November 2020, when voters head to the booths to pick the president of the United States, as well as their eight members for the US House of Representatives, which includes replacing the seat left vacant from Rep. Elijah Cummings's (D) October 2019 death.
So, the earliest Marylanders might able to place a legal bet on their beloved NFL Ravens and MLB Orioles in their home state is at least more than a year away.