Horseshoe Baltimore Casino Continues Struggles, Gaming Win Down 10 Percent in September
Posted on: October 8, 2019, 11:10h.
Last updated on: October 8, 2019, 01:19h.
The Horseshoe Baltimore casino owned and operated by Caesars Entertainment once again didn't feel much love in Charm City, as the downtown gaming venue saw its win slide further south.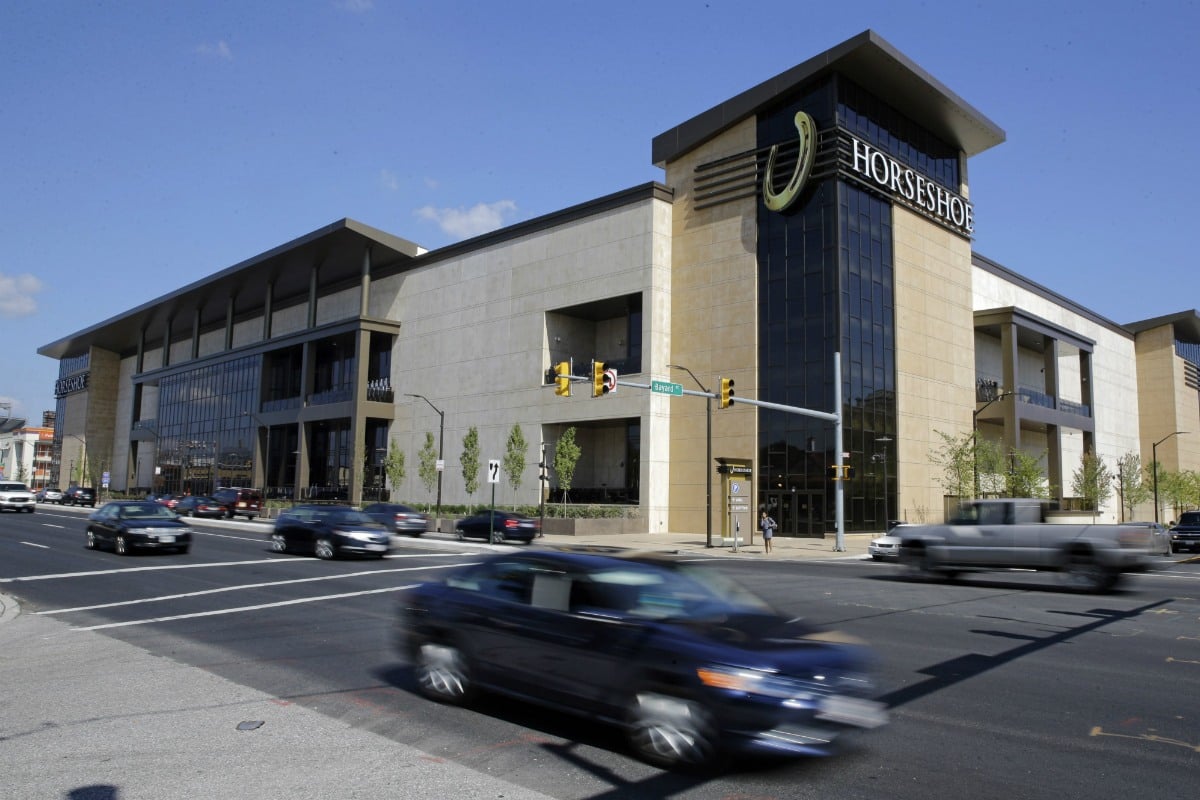 Gross gaming revenue (GGR) for Horseshoe Casino Baltimore totaled $18.56 million last month, a 10.1 percent decline compared with September 2018. The decrease follows August, where the Caesars property reported its lowest monthly GGR win in history at $18.2 million.
Live Casino & Hotel in neighboring Anne Arundel County near the BWI Airport also saw GGR head in the wrong direction. September casino win came in at $47.7 million – a 5.1 percent drop.
Two of the three large casinos in Maryland reporting such losses led to a statewide GGR regression. Casino win for the six gaming venues – three of which are small resort facilities – totaled $142.2 million, a 1.1 percent loss.
National Harbor Continues Streak
While the Horseshoe Baltimore and Live casinos struggled last month, MGM National Harbor kept up its winning ways.
The dominant property in the Maryland gaming industry reported GGR of more than $57.7 million – a solid six percent year-over-year premium. The $1.4 billion MGM integrated casino resort has reported only two year-over-year monthly GGR declines in 2019 (May and June).
Year to date, National Harbor has won $295.5 million on its 3,139 slot machines, and $235 million on its 204 table games. That's a roughly $16.3 million surplus on the same nine months in 2018.
The three small resort casinos – Ocean Downs, Hollywood Perryville, and Rocky Gap – collectively won $18.2 million in September. That's roughly 2.5 percent in the red.
Baltimore Woes
I was in Baltimore a week ago for the Ravens game against the visiting Cleveland Browns. From the stands at M&T Bank Stadium, one can see the Horseshoe Baltimore casino less than a quarter of a mile away.
But the walk between the NFL stadium and casino isn't exactly appealing. It's littered with abandoned buildings, traffic, and street window washers begging for tips.
An airplane circled the stadium with a banner advertising cheap drinks and low minimum blackjack tables. Per the GGR report, the football fans apparently aren't flocking to the casino before or after watching their beloved Ravens.
The reviews certainly aren't flattering. Caesars might be smart to reconsider linking its latest TripAdvisor reviews to its Horseshoe Baltimore homepage. Of the five shown, three are titled, "No customer service," "Horrible," and "Not the best casino."
"We didn't have fun," one review added. "No one could find a server at all, the staff were very rude, and it was not a good experience."
Horseshoe is hoping to attract new visitors by improving the Russell Street corridor that could link pedestrians from the stadium. Caesars has purchased several properties in the area in hopes of creating a more appealing entertainment district.
The casino is also readying to open its outdoor gaming patio, which comes rather strangely as the colder months set in.