Lindsey Graham Sneaks RAWA-Like Measure Into Senate Appropriations Bill, Still Hopeful for Passage
Posted on: May 10, 2016, 02:00h.
Last updated on: May 10, 2016, 11:04h.
The Restoration of America's Wire Act (RAWA), the bill that seeks to prohibit online gambling at a federal level, may have died a death on the legislative rocks late last year, but its proponents are by no means finished.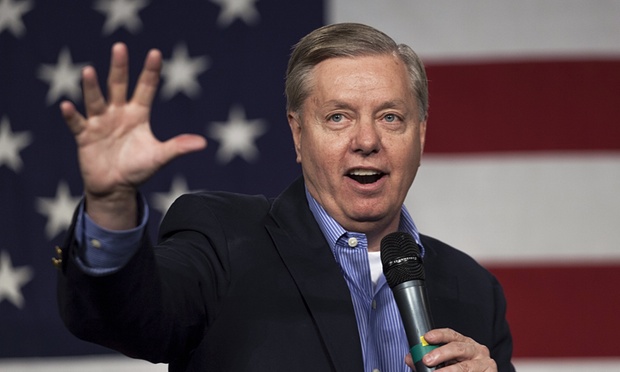 Which is why Senator Lindsey Graham (R-South Carolina) has just snuck something similar to RAWA onto the enormous Senate Appropriations Bill, hoping, perhaps, that no one would notice. The failed US presidential candidate, you may recall, first introduced RAWA to the Senate in June of last year after it had been presented in the House by Representatives by Jason Chaffetz (R-Utah).
Low Priority Legislation Largely Ignored
But it was a fairly unpopular piece of legislation on Capitol Hill, with many politicians preferring to leave the issue to individual states to decide, or simply not feeling it very high on their priority list for consideration.
The original RAWA was the brainchild of Las Vegas Sands Chairman Sheldon Adelson, whose revilement of regulated online gambling in the US is believed to be motivated by a desire to suppress competition to his land-based casinos.
RAWA alienated many of Adelson's natural allies in the Republican Party, because of its trampling of states' rights. The original bill contained no carve out for those states that have already opted to legalize and regulate online gambling within their own borders, and would even criminalize online lotteries.
Sneaking Around
The language entered into the Appropriations measure constitutes just one paragraph of the 141 page bill, and yet it is unmistakably RAWA-ish. It states:
Since 1961, the Wire Act has prohibited nearly all forms of gambling over interstate wires, including the Internet. However, beginning in 2011, certain states began to permit Internet gambling. The Committee notes that the Wire Act [itself] did not change in 2011. The Committee also notes that the Supreme Court of the United States has stated that 'criminal laws are for courts, not for the Government, to construe.'
This is not the first time that anti-gambling lawmakers have tucked their legislation in through the back door. Lest we forget, in 2006, the Unlawful Internet Gambling Enforcement Act (UIGEA), which prohibited financial institutions from processing online gambling transactions, was tagged onto the end of the completely unrelated Safe Ports Act, and signed into law.
The Safe Ports Act was, as the name suggests, was a series of measures designed to increase security at US ports.
Graham's latest tactic might not be quite so successful, however. The bill goes next to the House Appropriations Committee, whose chairman is Representative John Culberson (R-Texas), a strong proponent of Second Amendment gun rights and, like most Texans, no great fan of centralized federal controls.
Culberson has the power and the inclination to delete Graham's sneaky wording, and he may well. We just hope he's paying attention.