Lightning Strikes Atlantic City Power Line, Causes Casino Blackout
Posted on: September 30, 2019, 07:33h.
Last updated on: September 30, 2019, 10:21h.
The lights went out on Atlantic City's slot machines early Sunday morning after a widespread power outage caused by a lightning strike plunged gamblers into darkness and trapped some hotel guests in elevators.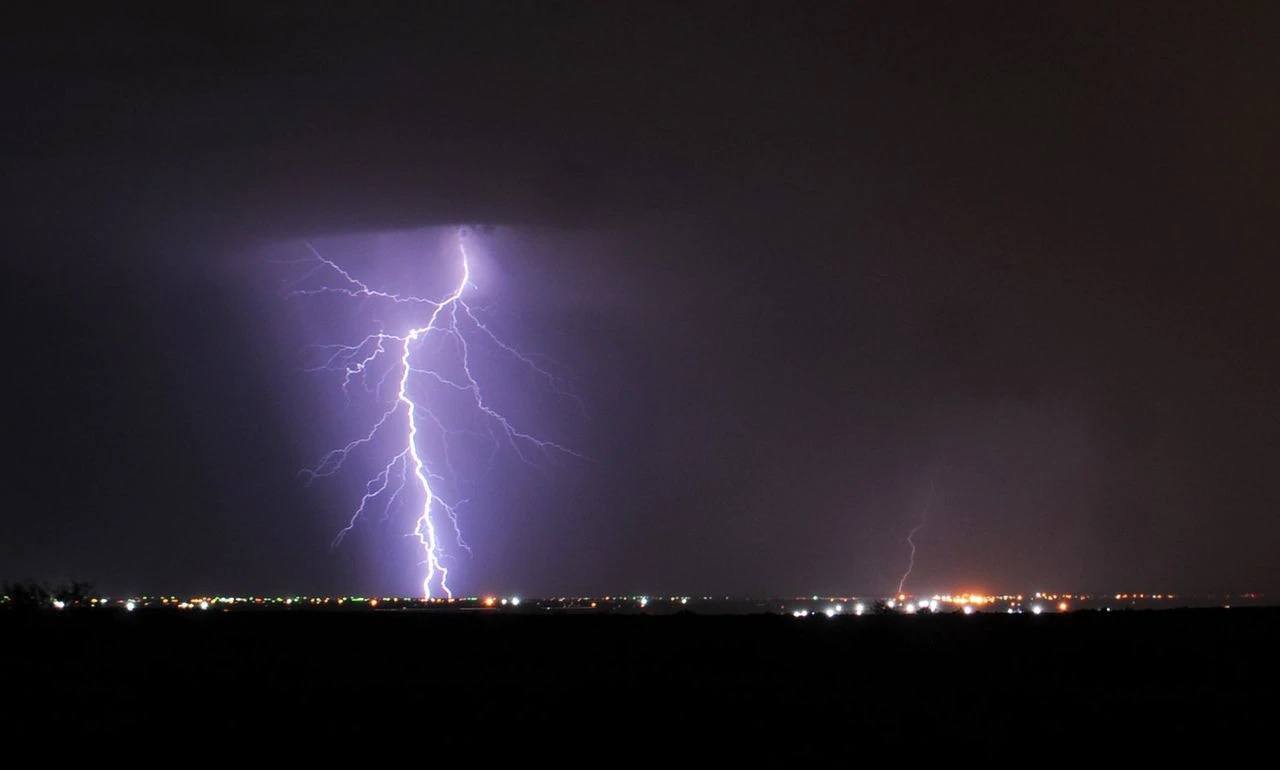 The Press of Atlantic City reports that lightning hit a power line just after 1 a.m. and that numerous casinos and some 9,400 guests were affected. Atlantic City Fire Chief Scott Evans told the paper that his department had been called to four casinos to assist people stuck in elevators: Bally's Atlantic City, Borgata Hotel Casino & Spa, Ocean Casino Resort and Resorts Casino Hotel.
The Ocean Resort appeared to take a direct hit from the electrical storm, although police reported that no emergency calls were received in relation to the power outage. The electrical company reported that casinos were without electricity for an average of four and a half hours.
Social Media Reacts
Casino customers took to social media to report how the outage had left them suddenly negotiating their way through a casino in pitch blackness.
Power out in Atlantic City! #BorgataAC rooms are pitch black and humid. #compmyroom

— Brett (@unc3bb) September 29, 2019
One Twitter user caught the moment lightning struck.
Jackpot!
Just watched this monster bolt take out power to most of the NW side of Atlantic City! Shook the whole place! pic.twitter.com/FCq6iCM7rM

— Joey Krastel (@NimbusStorms) September 29, 2019
The good news for gamblers is, no one who had their money in a slot machine when the plug was pulled was ever likely to lose it. Most slot machines are equipped with battery operated uninterruptible power supplies (UPS), which allows electricity to be quickly restored. Meanwhile, player loyalty cards record all the play up to the moment power is lost.
One gambler told POAC she had been playing at the Golden Nugget when the electricity went and casino staff wrote her a credit slip, which she was able to cash before she left.
Sector On the Up
Despite having the occasional bolt of lightning to contend with, Atlantic City's casinos are in a good place at the moment after a ten-year rough patch. The sector enjoyed its 15th consecutive month of growth in August, buoyed by record online gaming numbers and the addition of its newest vertical, sports betting.
Eight of the city's nine casinos reported increases in total gaming revenue last month, which includes table games, slots, online gaming and sports betting.
Borgata officials have said this year's summer period has been the best in the casino's 16-year history, while slots revenues also broke records last month.
But not everyone is optimistic about the state of the sector. Golden Nugget owner Tilman Fertitta said this month he believes Atlantic City is a seven-casino market, not a nine-casino market, and that the launch of Ocean Resort and the Hard Rock will harm the sector as a whole.
"This is what happened to Atlantic City the first time, and it's how the casinos got all run down. People didn't have the money to keep (their properties) new and fresh by putting money back into it," Fertitta said during an earnings call. "I think it's a huge mistake again. It's a seven-casino market, and when it was seven casinos, everybody was putting money back into the properties. Now, they won't."
Similar Guides On This Topic